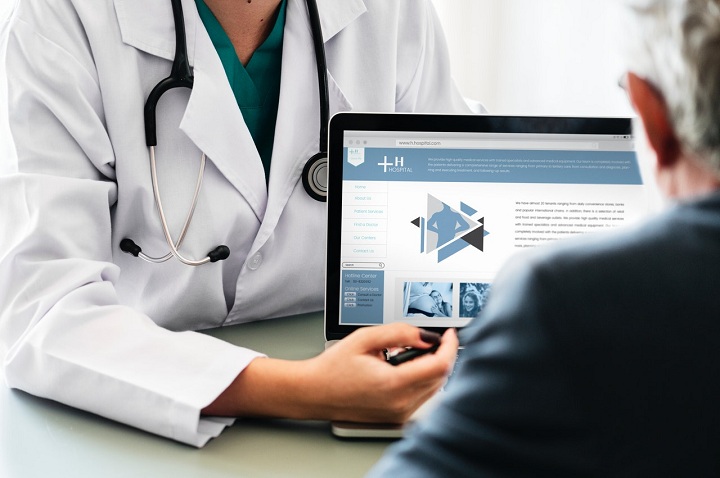 Pharmaceutical fraud encompasses a broad range of activities that result in pharmaceutical companies or retailers experiencing financial gains due to inaccurate or untruthful claims made to insurers or state programs.
Pharmaceutical Fraud and the False Claims Act
Whistleblowers are people who come forward with knowledge about pharmaceutical fraud. The False Claims Act compensates whistleblowers under certain circumstances when the government successfully prosecutes in the relevant case.
Many of the health care cases associated with the False Claims Act involve off-label drug sales. They happen when a pharmaceutical company markets a drug for a purpose not yet approved by the Food and Drug Administration (FDA). A company might do so while waiting for FDA approval to go through for a particular use, for example.
The largest False Claims Act settlement ever awarded occurred in 2013, and it involved Risperdal, an FDA-approved drug for psychiatric disorders. The drug's manufacturer promoted off-label usage of the drug for other conditions, including dementia. There was a $1.273 billion False Claims Act settlement, as well as an $800 million settlement connected to a criminal investigation.
In another case, a physician and employee of ISTA Pharmaceuticals acted as a whistleblower when the company promoted off-label use for a drug called Xibrom, which aids in pain management for cataract patients. That outcome involved a $15 million settlement.
These examples show pharmaceutical fraud is a serious issue. What can you, as a health care provider, do to recognize the warning signs of it?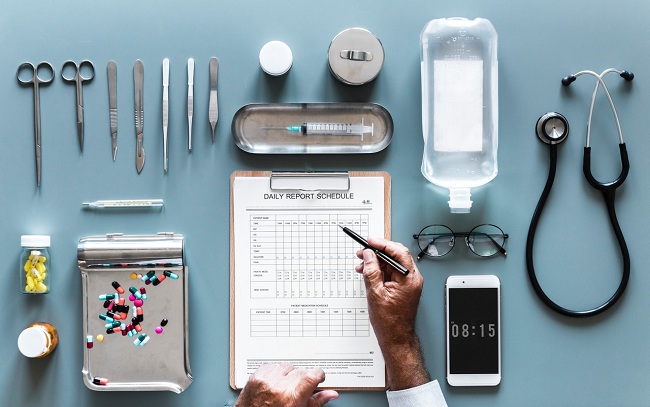 Be Wary of Unsubstantiated Claims or Suspicious Data
Recent years have seen crackdowns on pharmaceutical representatives and their interactions with health care providers. In general, there are tighter restrictions on perks like free lunches and branded goodies health care workers regularly received in exchange for having chats with pharmaceutical representatives.
Even so, you may still come across information about new drug offerings, whether by seeing ads in medical periodicals or reading information distributed through the mail. You should always be especially cautious when reading information that seems too good to be true or seeing data that does not have verifiable source material.
That's even true if the information comes from clinical trials. One would hope those investigations offer accurate reports, but falsified clinical trial data is another type of clinical trial fraud.
In China, the regulatory body that approves new drugs found more than 80% of the drug applications had questionable information. The investigators also found, in some cases, people wrote clinical trial outcomes before those trials happened.
Listen to Patient Complaints After Generic Drug Switches
Once the patent held by a drug maker expires, other companies can start making generic versions of it. Those medicines should be virtually indistinguishable from the original ones. Unfortunately, though, that doesn't always happen. Pharmaceuticals must get made per good manufacturing practices. If they don't, another type of pharmaceutical fraud occurs.
Katherine Eban wrote a book called "Bottle of Lies" that focuses on the pharmaceutical fraud committed by some companies making generic drugs. For example, they cut corners to maximize profits and used cheaper, less effective ingredients that could even harm patients.
Some patients who receive subpar generics report unexpected side effects. Others say the drugs have strange smells they did not notice when taking the non-generic versions. Generics are in high demand because they're often substantially cheaper than their counterparts. There's no need to discourage your patients from taking generics entirely, but you should certainly pay attention if they report unusual consequences.
Coach Patients About the Importance of Buying Medications From Authorized Providers
The internet has dramatically facilitated the ways people access prescribed medications. They no longer need to visit pharmacies, but can order the drugs through websites or apps. If your patients want to take that route, it's crucial to help them recognize authorized providers and avoid falling victim to scams.
In 2018, the FDA warned about a suspected international extortion scam that targeted people buying medicines online. The purchasers got fake warning letters that usually came instead of the drugs they ordered.
Although the FDA cracks down on the parties that operate illegal websites, they don't engage with individual purchasers. It's smart to talk to patients about the hazards of doing a Google search for an online pharmacist and potentially coming across illegitimate sites. You may also want to bring up examples of good apps or sites to use.
Another type of pharmaceutical fraud happens when people get prescribed medications to treat conditions they don't have. So, if a person comes in for a routine office visit and presents with a new illness, but says something like, "I started treating it last week because I found an online pharmacist who gave it to me for much less than I paid before. It was so quick, they didn't even ask about my symptoms," that's a red flag.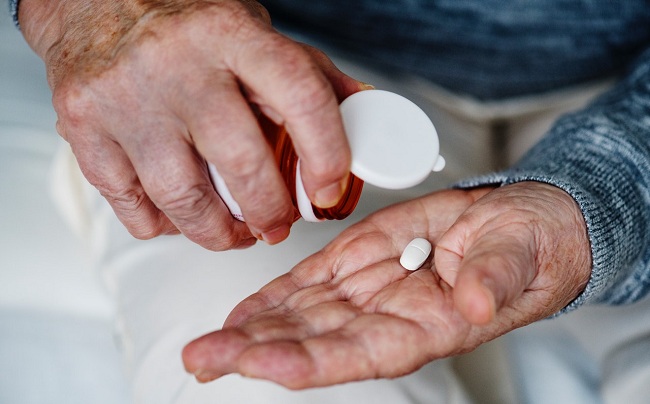 Tune in to Unusual Pharmacy-Related Reports
Pharmacists can be the perpetrators of pharmaceutical fraud. But, you can do a lot to stop unlawful practices by listening to what patients say regarding their interactions with pharmacists — especially if they start getting medications that come in a different form.
For example, if a patient receives medicine while being on Medicare or Medicaid, pharmacists may act illegally by switching the form of the drug from a tablet to a capsule or vice versa. Or, fraud may happen if a pharmacist gives into a bribe to change a patient's prescription to a particular option made by a pharmaceutical company. These are two ways pharmacies could wrongfully claim more government money.
An illegal practice also occurs if pharmacists incentivize people with government-paid prescriptions to make them start using a particular pharmacy. That setup possibly makes it easier for pharmacists to use people's prescriptions fraudulently.
Vigilance Is Necessary
Pharmaceutical fraud shows up in numerous forms. The suggestions and examples given here should help you become more aware of possible cases and feel empowered to look into matters further.