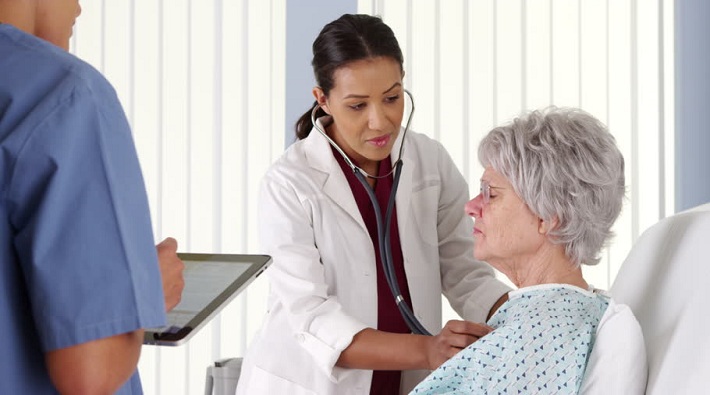 America is aging. In fact, projections show that by 2030 the elderly will outnumber children in our country for the first time in U.S. history. The needs of this demographic will be both economic and social, and will pose challenges for places like The Allure Group's network of skilled nursing facilities.
This group of elderly adults is setting a new standard of expectations for quality of life. Not only are they living longer, they want those years to be rich in experience. If they can "age in place," meaning stay in their homes, these seniors can be encouraged to work longer, volunteer outside their homes and remain engaged in their communities as much as possible. The benefits of this type of engagement can certainly be economic, but the mental health benefits of remaining active are perhaps even more important.
If staying at home isn't feasible due to health and safety concerns, eldercare facilities are looking ahead and beginning to adapt. Allure, forever on the cutting edge of technology, is among the places that has introduced several time-saving devices designed to maintain patient satisfaction and care.
Foremost among them is EarlySense, a contact-free patient monitoring system that captures real-time health data such as heart rate, breathing rate, sleep cycles, stress levels and movement. The system enables care providers to track patient declines more quickly and to date has shown results in line with those that have been seen elsewhere — a 45 percent reduction in patient falls, a 60 percent reduction in bedsores and an 80 percent reduction in code-blue events.
Another innovative device, OmniVR, uses virtual reality technology in patient physical rehabilitation. Patients engage with virtual scenarios that encourage them to participate in their therapy in a fun and engaging way. The technology can even give them scores, track their improvements and communicate their progress to medical professionals.
Other futuristic technologies — things that once seemed the stuff of science fiction — have been rolled out at Allure. These include The Lokomat, an adaptive robotic exoskeleton that learns a patient's abilities and helps with physical therapy, assisting medical professionals in their work and helping those with physical ailments do things they never thought possible again.
Yet another product along these lines is the AlterG Anti-gravity treadmill, which uses an "unweighting" system to reduce a patient's felt weight. In other words, a person on the treadmill feels light enough to try therapies that might otherwise seem too difficult, enabling them to walk or work out more vigorously. Therapists can then add weight back on as patients can accept it.
Allure's innovative approach is in line with that which is being seen in eldercare facilities throughout the country. Such places are being built (or retrofitted) with the physical and technological needs of their residents in mind. High-speed connectivity is a must, so residents can easily Skype and otherwise keep in touch with loved ones who may not live nearby.
Seniors who remain in smart homes can take advantage of apps and sensors that can monitor them in non-invasive ways such as BeClose and the GrandCare System, which use wireless sensors placed in the home to monitor daily movements and can sense a disruption, wireless pendants that activate if a loved one has a fall, and even cameras placed strategically to allow visual monitoring.
In either a home or eldercare facility, technology as simple as an Ipad preloaded with medication reminders and "face to face" check-ins with family or medical professionals can be invaluable. The Baby Boomer generation and the age groups following them have proven to be early adopters of technology, and these types of interactions can be satisfying and contribute greatly to their overall safety.
Ipads can also be used for the types of social interactions and general brain health associated with living longer and healthier. They can be used for online classes, social media, listening to podcasts, paying bills, therapy sessions, and so on.
Other options for those who can live on their own or within an eldercare community are digital medication management systems such as TabSafe, a wirelessly connected device that works with caregivers and pharmacies to dispense medication. These types of pill managers eliminate patient error and also make sure that medications are being taken at the same time every day, which is optimal for effectiveness.
Patients can also live at home with Darwin, a miniature robot that acts like a personal trainer. It offers encouragement, monitors progress and even shows how to correctly perform exercises.
Through the use of built-in wireless technologies, smart home devices, computers, mobile devices and innovative products popping up in care facilities, eldercare is rapidly transforming to adapt to the aging population. Families can now choose from a wide range of products to help them stay at home if possible, live semi-independently at a care facility or get full-time care with better results.
All of these preparations can take the fear out of the choice of what to do when a family member starts to need assistance on a daily basis as well as help with the costs associated with facilities and special care. The use of these time- and money-saving technologies will hopefully make sure the nation is ready for the wave that is on its way.