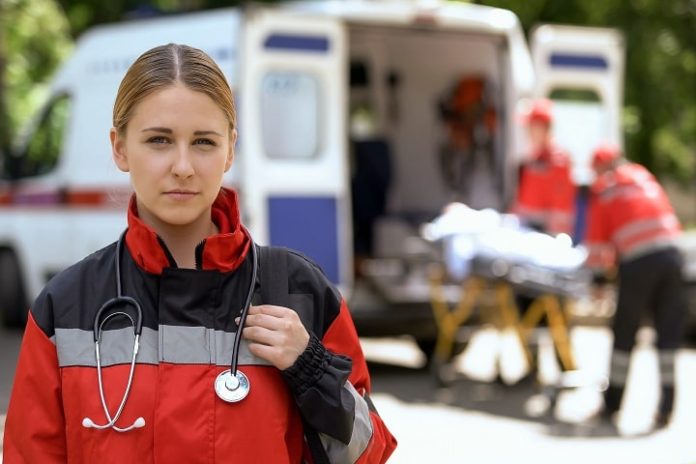 Mobile medical vehicles are custom-made medical clinics that use integrated technology to ensure medical access to a broader population. According to the World Health Organization, they deploy mobile medical vehicles to underprivileged areas that are cut off from medical facilities. The WHO further reports that the demand for these vehicles is continuously rising due to their numerous benefits.
A collaborative research made by Mobile Health Map records the impact created by using mobile medical vehicles, mentioning that per $1 spent investing in a mobile medical vehicle results in saving up to $12. These are gaining popularity in the US due to their cost-efficient services. The data collected says that children mainly use mobile clinics (42% are under 18) along with minority groups (40% visitors identified as Latino/Hispanic and 30% of visitors identified as African-American).
Before we delve into the benefits of mobile medical vehicles, we need to first classify what it provides. Most of these vehicles offer primary and preventive care, while others provide dental care. However, these vehicles are not a one-stop healthcare solution but focus more on underprivileged areas.
That said, here are how hospitals can benefit from getting mobile vehicles:
Provides Services To Medically Underserved Areas
Mobile medical vehicles have several kinds of services, but its main focus is to provide medical services to areas that don't have any access to these. Globally, rural populations and poverty-stricken regions are unaware of their existing medical condition since most people can't even afford to have a proper checkup due to their location and financial constraints. Having mobile medical vehicles can be beneficial to this issue.
Extremely Cost-Effective
Due to the pandemic, healthcare systems are on the verge of collapse, and are overburdened and understaffed. The world is not ready to face a healthcare fiasco and the fact that there is immense pressure on healthcare facilities to cater to those deprived of healthcare, mobile medical vehicles may serve as medical saviors. They can lessen visits to emergency hospital units and improve the patient's quality of life in general.
As per the 2015 Cost Trends Report published by the Massachusetts Health Policy Commission, 40% of non-emergency ER visits could have been catered to by primary care physicians. Amid Covid-19, many healthcare systems would shift their attention to pandemic-affected patients, and may make the conscious choice of doing so. In such a situation, mobile health units are much more effective and responsive in terms of handling incoming patients. A classic example is mobile testing vans for the novel coronavirus. Majority of the developing countries have an unequal hospital distribution, mainly located in urban centers.
Public healthcare experts in India and other countries with the same economic challenges are testing large segments of their population through mobile vans, which are easily accessible.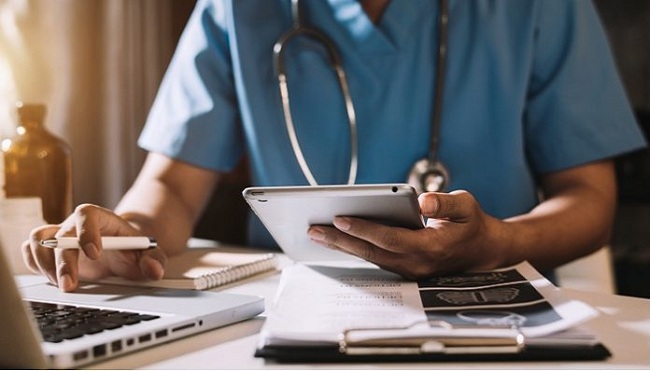 They Improve Accessibility
Mobile health units target the most inaccessible of patients, which is why they are a prominent choice for many relief and welfare organizations, including the WHO, United Nations High Commissioner for Refugees (UNHCR), United Nations (UN), etc. Mobile medical units are a resource that provides flexible and easy options for these groups and treatment in these affected areas.
As per the WHO, Syrian children in Aleppo were treated with the use of these mobile clinics. Apart from Syria, we see similar facilities in Iraq, Gaza, Yemen, etc. The provision of this humanitarian health support would not have been possible had it not been for the ease of mobility and service that mobile clinics provide. Additionally, they help tackle the healthcare stigma—many families in such areas are reluctant to go to a hospital either due to cultural or economic constraints. Families in rural areas cannot travel to urban centers for routine medical check-ups. When a medical vehicle is stationed in their respective vicinity, they are at ease and get themselves checked.
Moreover, a healthcare mobile facility can reduce appointment times and enable immediate attendance for the elderly and other emergency patients. According to a report, Sweden has been incorporating mobile healthcare units to improve the accessibility and quality of facilities, as well as services for the elderly.
Technology Improves Useability
With the big leaps and advances that the world is seeing in medical technology today, using it to build purpose-driven mobile health units can be of very tangible use for the global healthcare system.
With a mobile medical facility, one may not even need the office space to treat patients. If the technological changes are used to the best of their abilities, there may be a chance that cases can be handled beyond primary care.
With new diseases like Covid-19 hitting the globe, it is essential to be prepared with vehicles that can start treatment during transit so that the patient may have a higher chance of surviving. Many Covid-19 patients expired because it took too long to reach a hospital. In particular, those with respiratory illness needed an immediate ventilator or oxygen supply at the very least. The advent of mobile medical vehicles can ensure timely access to essential medical equipment.
In cases where diseases rapidly change form, and the world has new problems to counter, base vehicles can be enhanced and updated as per requirements, creating a safe backup for healthcare systems.
Locating Patient Information Becomes Easy
Another huge luxury that people enjoy due to the technological boom around the world is that information can be stored online and accessed from anywhere. Most hospitals tend to be places for patient visits because their doctor has their medical history and records stored in the backrooms of the facility. However, having the data online provides the patient with ease in visiting their doctor at their comfort and convenience.
Not only does this save file space, but it also provides the patient and primary care physician with immediate information, given that they have mobile facilities and technology working to their advantage.
Patient-Centric Approach
In cases where patients don't have the appropriate means to visit their healthcare professional, it is common for them to wait unless their condition is irreparable. Instead of asking patients, who are unwell, to make the trip, doctors can reach out to them instead.
This holistic and patient-centric approach is beneficial for communities that are unaware of their underlying medical conditions. The availability of mobile health vehicles would encourage many patients to reach out for early diagnosis and treatment.
Useful In Attracting New Patients
A mobile medical vehicle can also help healthcare professionals gain new patients and create a brand name for themselves without doing anything to actively attract patients. The physical presence of the clinic on the road is bound to gain attention, and there is a high probability of patients calling you up in terms of medical situations that are not precisely emergencies to avoid making a trip to the hospital.
Visibility is also increased in the eyes of the patient if a hospital sends a mobile facility to an underprivileged area with limited healthcare choices. The resident population will feel obliged to reach out in case of a medical condition.
An Innovative Solution
Mobile health clinics are innovating medical services. By integrating technology and medical services, along with the ease of a moving vehicle, the healthcare system has found a new way to create a better and more efficient global response to medical issues.
The ongoing pandemic has taken over the world, creating the dilemma of choosing between health and the economy. Until there are global initiatives to enhance healthcare facilities through technology and innovation, pandemics cannot be prevented.
A mobile health facility will have an everlasting impact in terms of healthcare access to developing economies, war-torn areas, conflict zones, etc. Such facilities can save thousands or perhaps millions of lives by effective deployment.
Enhance Health Literacy
Concerning medical access, the weak strata of the population are the last to receive quality healthcare, which lowers their health literacy, and numerous diseases amongst them go unreported.
Through the advent of mobile clinics, such segments of the global population, particularly refugees, can gain access to reliable and useful healthcare information, which can trigger healthy habits, encourage hygiene, family planning techniques, self-diagnosis, etc.
Make Your Medical Vehicles Mobile! 
With all these great medical benefits, mobile medical vehicles can serve patients in a better way. Keep in mind that the purpose of medical advancements is to also enhance its reach and cater to more patients, especially those in underprivileged or far-flung areas, as well as war or conflict zones that cannot be easily reached or have limited healthcare facilities. Mobile medical vehicles also also help contribute to a better global healthcare response, especially during pandemics. As discussed above, mobile medical vehicles can also benefit many healthcare professionals by letting them attract new patients since more people would be encouraged to visit healthcare facilities, as well as get early diagnosis and treatment. Literacy about healthcare can also be enhanced as many people would be educated about how to better take care of themselves by applying the right hygiene practices. In this technological world, mobile medical vehicles are hailed as the savior of the health industry.
Resource: https://www.sammedical.com/products/sam-sugar-tong-splint