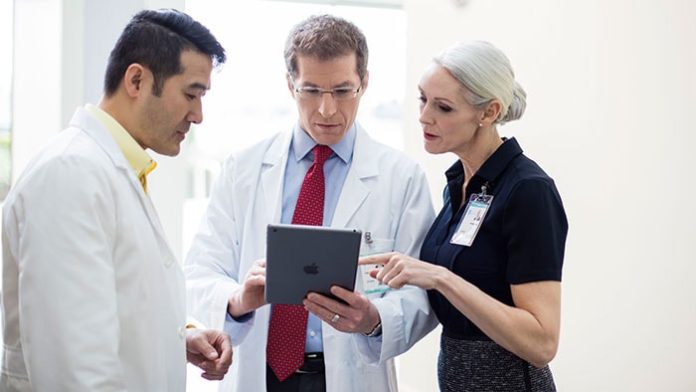 Enterprise imaging continues to evolve with more capabilities than ever before as imaging departments strive to deliver medical imaging securely, with the right tools at the right time to the right patient. While these imaging advancements provide many more opportunities, it is also growing increasingly complex with even more disparate processes that must be maintained, supported and standardized across an entire enterprise environment.
Many of these inefficient processes can be avoided by improving workflows or leveraging technology – although that can be easier said than done. One approach that is helping healthcare executives and department heads move their organizations forward through technology is the use of adoption and maturity models, which are designed to help organizations progressively measure and advance analytics capabilities to improve healthcare delivery. More specifically, the Digital Imaging Adoption Model (DIAM) provides guidance for imaging and IT experts to identify and adopt the right digital strategy to improve health outcomes for patients.
First launched in 2016 for radiology, the original DIAM framework assessed radiology imaging-related IT capabilities. DIAM for enterprise imaging was introduced early last year and was updated to assess the maturity of all IT-supported processes and support multiple imaging services across the enterprise, guiding healthcare organizations towards a fully digitized imaging IT environment. DIAM offers a framework to support an organization's existing strategic plan by identifying the strengths and weaknesses of its tools and processes and determining the overall approach to help them get where they want to be. It identifies seven development stages, from limited electronic image management to sophisticated, enterprise-wide imaging solutions. DIAM also provides a common language that healthcare leaders can use with vendors to clarify their needs and expectations and offers an effective way for users to recognize gaps in their systems and overall strategy.
The importance of maturity models – what CIOs need to know
As they work to fulfill healthcare's Quadruple Aim of enhancing health outcomes, improving patient and staff experiences, and reducing the cost of healthcare, it is important that a hospital's C-suite, especially the CIO, has a clear picture of their current informatics maturity across their systems and can align investment priorities with a clear set of objectives. While this may seem like a given, obtaining this clear picture can be complex.
Models like DIAM provide CIOs with a strategic roadmap, whether they are just starting their enterprise imaging journey or looking to make further improvements. It allows them to better understand how to improve upon their current imaging capabilities and further develop an organization-wide digital imaging strategy. By using these models, healthcare organizations can not only lower risk, but also lower costs and take a more efficient approach to their investments.
But, to identify the right technological capabilities to deliver on the organization's business strategy, CIOs must be able to evaluate where their organization is today. Questions they should ask themselves and their fellow stakeholders include: What do we need to achieve our goals? What are we doing well? Are we equipped to make these changes? DIAM enables CIOs to see exactly where their organization currently stands, outline their goals, and then map out a path to achieve those goals. It also allows stakeholders to have effective discussions about their goals and approach to reach them, find the right partners, and identify the right investments.
By starting with a benchmark of where their organization falls within the stages of DIAM, CIOs will have a much better understanding of the current status of their operations and can begin to identify the areas of opportunity in terms of growth and efficiency. For example, a patient may present multiple different scans and multi-dimensional data after requiring care from various specialty consultations, including neurology and cardiology. If an organization is able to understand that their current process for viewing this patient's information across specialties is inefficient and disconnected, it can begin the process of identifying a solution that combines high quality images, advanced analysis and workflow efficiency tools into a single unified view of the patient's condition.
Embracing maturity models to realize precision diagnosis
The informatics revolution has helped place patients where they belong: at the heart of the healthcare system. Health systems are increasingly seeing the shift from systems of record – a static file of patient information, to systems of engagement – in which the patient, and all the staff they interact with, are supported to play a greater role in managing the care experience.
DIAM, and maturity models in general, can continue to support this transition by helping organizations set benchmarks. Healthcare organizations using maturity models have insight on where their organization is today and establish a clear baseline of their enterprise's performance. From there, organizations can set goals and objective benchmarks that ladder up to their larger precision diagnosis goals. In doing so, organizations will be able to make links between their investments and ROI and better identify progress towards their KPIs.
The process of improving diagnosis and treatment depends heavily on the technology that supports care teams. With enterprise imaging specifically, accessing advanced visualization tools from the same workspace where images are reviewed can allow providers to better understand the diagnosis and treatment options throughout the patient's care continuum. By investing in combined solutions, organizations can help bring images from multiple modalities together – along with other critical information – in a patient-centric environment to help facilitate a more efficient and confident diagnosis.
Reaching organizational goals with maturity models
By using maturity models like DIAM, health systems can further develop their organization-wide imaging strategy and take steps towards making precision diagnosis a reality. With a framework guiding health systems to think through all their dimensions and providing a more efficient road to the right investments in the right order, DIAM supports healthcare organizations in becoming fully digitized imaging IT environments, maximizing efficiency and effectiveness across the enterprise.
Author: Calum Cunningham, Business Leader Enterprise Diagnostic Informatics, Philips
Healthcare informatics – Illuminate a new path through the care continuum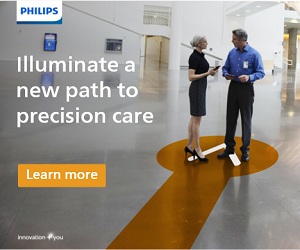 Learn how Philips helps healthcare IT leaders bring to life their vision of precision care.
For more information, Click Here