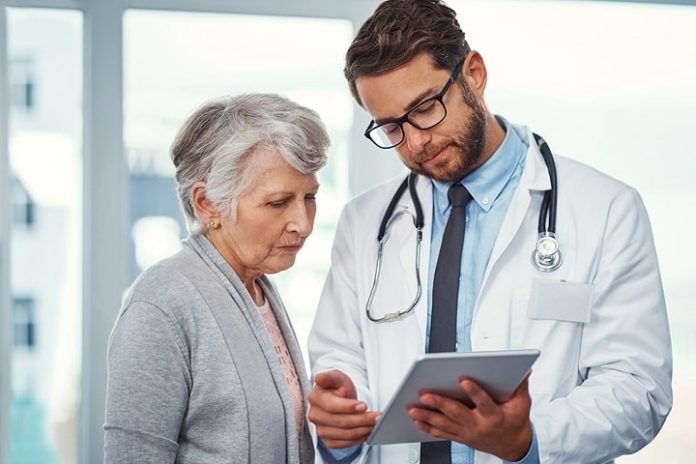 Increasing efficiency will be key to maintaining patient safety and satisfaction in the coming years.
In fact, hospitals that are unable to effectively increase efficiency will likely fall behind because it will be next to impossible for healthcare systems to meet quality performance indicators with pre-pandemic practices. Disruptions related to the COVID-19 pandemic have exacerbated staffing shortages even as demand for care increases. Hospitals that fail to find a way to do more with less are unlikely to survive in the post-COVID world.
At any given moment, in any hospital, dozens (if not hundreds) of people are on the move, responding to ever-evolving patient needs. Healthcare providers continually adapt their actions to fluctuating circumstances. Their motion and movements are grounded in professional knowledge and experience, and influenced by policy, proximity, and intuition. In-the-moment, providers don't always choose the most efficient or effective action.
How could they? Frontline personnel, middle managers, and even hospital administrators rarely have access to big-picture data that could help them more efficiently deliver care.
Hospitals that plan to thrive in the next decade and beyond are investing in data collection and analysis systems that monitor the movement and actions of healthcare personnel. The resulting data sets reveal multiple opportunities to improve hospital efficiency and patient safety.
Increased efficiency will be necessary to offset staffing shortages & maintain patient safety
Within five years, the United States will be short nearly 3.2 million nursing assistants, medical assistants, and home health aides, according to Mercer's 2021 External Healthcare Labor Market Analysis. More than 900,000 nurses are expected to leave the profession, and by 2034, more than 20,000 primary care physician positions may be vacant, according to data published in June 2021 by the Association of American Medical Colleges (AAMC).
Right now, hospitals and healthcare systems are muddling through as best they can. According to an article published in September by the AAMC, "doctors are stepping up for duties normally done by nurses and medical assistants" at some hospitals experiencing "unprecedented" nursing vacancies.
Unfortunately, overwhelmed healthcare workers do not always provide optimal care. Hand hygiene, for instance, tends to decline as providers' workloads increase. A 2013 study examining healthcare providers' hand hygiene performance in five intensive care units in Saudi Arabia found that providers only washed or sanitized their hands about 4 out of 10 times when hand hygiene was necessary. The researchers concluded that "the demanding ICU setting was an important factor associated with noncompliance."
A study described in a 2015 issue of The Joint Commission Journal on Quality and Patient Safety noted that "too busy" was one of the 24 most commonly cited reasons healthcare workers didn't comply with hand hygiene protocols.
It is simply not feasible to expect overextended healthcare providers to consistently maintain a high level of performance. An innovative study published in The Wharton School Research Paper No. 56 examined the impact of time at work and time off from work on rule compliance, using hand hygiene as a metric. The researchers discovered that hand hygiene performance declined significantly as work intensity increased – and rebounded to desired levels when healthcare providers had adequate time off and were not overwhelmed at work.
Workflow analytics reveal problems & expose opportunities
Understanding your existing clinical workflow "provides a baseline to redesign systems and develop better processes," according to Organization Workflow and Its Impact on Work Quality (Chapter 31), in Patient Safety & Quality: An Evidence-Based Handbook for Nurses.
Electronic hand hygiene systems that record healthcare providers' visits to patient rooms (as well as hand hygiene performance) can uncover potentially problematic workflow practices – and suggest efficient alternatives. One hospital, for instance, noticed that hand hygiene performance dropped drastically on Monday mornings as nurses hustled patients in and out of rooms for imaging tests and medical procedures. When hospital administrators noticed this pattern, they worked with hospital leaders, including physicians, to modify the clinical workflow. Collectively, they decided to schedule patient tests and procedures throughout the day on Monday, rather than concentrating these interventions in the morning hours.
Though results for some patients now come in later in the day, hand hygiene rates are up, and nurses and other clinical staff are more relaxed and able to address patient issues as they arise. Altering the clinical workflow was a net gain for patient safety and patient and provider satisfaction. Data was key to this alteration.
Another hospital noticed that staff members were frequently in and out of rooms as they provided central line care. The hospital had a team dedicated to central line care – an intervention intended to decrease central-line associated bloodstream infections (CLABSIs) — but learned that many of the highly-trained providers were missing hand hygiene opportunities as they repeatedly entered and exited rooms.
Further investigation revealed the underlying cause: The team's supply cart was too large to fit through most doorways, so staff left the cart in the hall and returned to it each time they needed supplies. Once aware of this workflow inefficiency, hospital leaders tweaked policy and practice to maintain a stash of supplies at patients' bedsides. Central line team members were then able to complete their work more efficiently and safely.
Using data to reduce nurse burnout, decrease fall risk & increase patient satisfaction
Research has consistently shown that hourly nurse rounding can decrease fall risk and increase patient satisfaction. But asking nurses on the edge of burnout to visit each patient's bedside once an hour may seem like a bad idea – and it probably is unless you also take deliberate action to help nurses effectively meet the many demands on their time.
Start by gathering data about existing clinical workflows. This data can reveal unusual patterns of activity, creating opportunities to proactively address inefficiencies. Streamlining workflows decreases staff stress and allows frontline providers to focus their time and energy on direct patient care. With data, management can determine which clinicians have higher than average workloads and deliver targeted staffing support, which can improve nurse morale and retention.
Redesigning clinical workflows to prioritize hourly rounding enables healthcare providers to manage patient needs in a systematic manner that's been proven to reduce fall risk. Real-time predictive analytics facilitate identification of potential risks, so staff can intervene before falls occur.
Reliable data helps hospital leaders and frontline providers provide the right care at the right time. Staff frustration is minimized; patient satisfaction is maximized and clinical outcomes optimized. Clinical workflow data can improve both efficiency and safety.