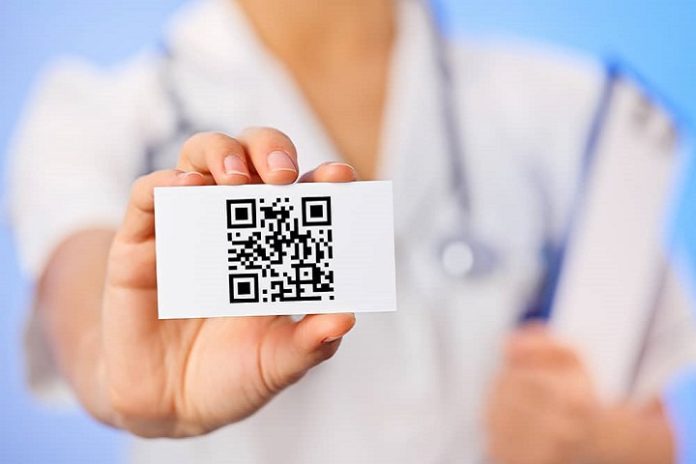 The COVID-19 pandemic has elevated patients' awareness of environmental factors within hospitals and other healthcare settings, presenting a challenge for leaders to meet patients' higher expectations for cleanliness. At CarePoint Health, a three-hospital system in Hudson County, N.J., facility management services provider Sodexo has placed the solution in the hands of patients, visitors, and staff, launching a QR code system throughout its hospitals that allows anyone to use their smart phone to scan the code and place a request with environmental services. The new system is helping alleviate the need for nurses to address housekeeping issues while also improving turnaround times and will lead to patients being less reliant on the call button for nonmedical related requests.
CarePoint Health is the first hospital system on the eastern seaboard to utilize the TDSS QR code Touchless Technology for cleaning services that assists with combatting infection and drives workflow efficiencies while assuring protected patient information. However, the use of QR codes in healthcare is not new; hospitals and other healthcare entities are using QR codes to support patient and equipment tracking, ensure drug safety, and facilitate patient education, among other use-cases. Within environmental services, QR codes allow for efficiencies of work in addressing cleanliness and patient safety concerns and facilitate faster response times. Spills and overflowing sharps containers can now be addressed in a timely manner without interrupting the flow of patient care. In later phases visitors will be able to summon housekeeping if a public restroom needs attending.
Scanning the QR code directs the user to an environmental services portal that identifies the room location and provides a list of job options, as well as a comment section. Once the user creates a task, it alerts the environmental services team member assigned to that area, along with the notes and instructions. The environment services team member scans the code upon entering the room and completing the task, helping track response and completion times. Clinicians no longer have to stop what they are doing to log-in and place a request electronically or call to request services. And patients and visitors can make requests directly with the environmental services department, rather than asking a nurse or other staff member to do it for them.
Changing patients' perceptions of cleanliness
According to research by Press Ganey, a leading provider of patient experience measurement, cleanliness has been elevated to a core value that patients expect within the hospital environment. Patients no longer gauge a hospitals' cleanliness based on the physical environment alone, but whether they "feel" clean throughout their stay or during their patient encounter. Feeling clean directly correlates with how patients rate their overall hospital experience and can impact funding through the U.S. Centers for Medicare & Medicaid Services' Hospital Consumer Assessment of Healthcare Providers and Systems survey, which ties Medicare reimbursement to patient satisfaction. For hospitals and health systems to turn the needle on patient satisfaction and experience, Press Ganey suggests, they must engage and inform patients and clinical teams around environmental services. Essentially, hospitals and health systems must adopt a standard of clean that empowers patients and clinicians and aligns personal hygiene with environmental health and safety.
Empowering patients and staff to support environmental services can also impact the organization's overall quality and safety outcomes, according to another Press Ganey study that links patient perception of cleanliness with hospitals' quality and safety performance indicators. Patient perception of cleanliness directly corelates with the risk of healthcare-acquired infections (HAIs) and other quality measures, for example. If patient perception of cleanliness is low, the risk of HAIs is elevated, the Press Ganey study finds. By targeting patient perception of cleanliness, organizations not only improve patient experience scores, but can also improve key quality and patient safety metrics.
Cleaning on demand
The use of the QR codes system for environmental services helps hospitals and health systems achieve an elevated standard of clean and improves patient and clinician satisfaction. Call button alerts can be reduced by providing direct access to environmental services for requests of bathroom cleaning, room refresh, and tray removal, for example. Nurses receive fewer interruptions, allowing them more time for direct patient care. And patients are happy with the fast response times and overall level of cleanliness, making them more likely to recommend the hospital to others.
At CarePoint Health, Sodexo turnaround times for discharge cleans decreased from an average of 70 minutes to 43 minutes — a 39% improvement — during the pilot phase of the QR code implementation. The average response time for discharge clean requests (arrival to the room) was 22 minutes. The health system saw even greater gains in miscellaneous cleans. Turnaround times decreased from 47 minutes to 14 minutes — a 70% improvement, while the average response time (arrival to the room) was 7 minutes.
QR Codes are ubiquitous in everyday life and are playing a greater role in the delivery of safe, effective, patient-centered care. By empowering patients, clinicians, and visitors with greater control of their environment, hospitals and health systems can enhance environmental hygiene and ultimately the experience and satisfaction of clinicians and patients. This will help support staff retention and build patient loyalty and ultimately help organizations become the provider of choice in their communities.