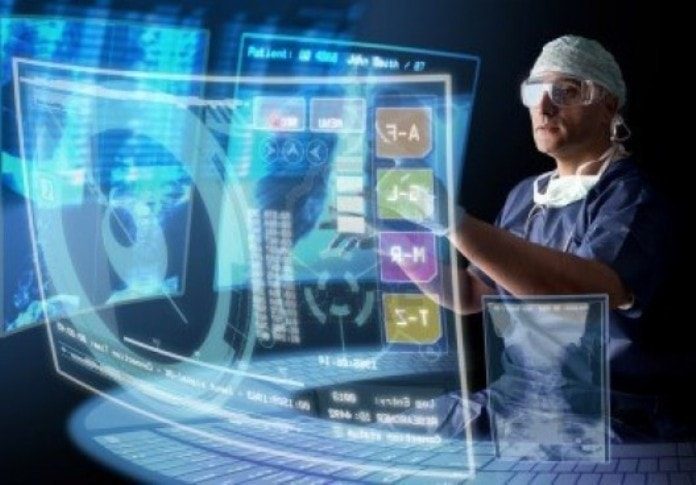 The role Big Data could play in the emerging healthcare systems of the Middle East and North Africa.
If a diabetic patient came into hospital complaining of numbness and pain in their toes, a doctor might assume diabetes is the cause. They could prescribe painkillers and send the patient on their way. But what if something more sinister was around the corner, like a stroke or an aneurysm?
By using software that channels Big Data into readable, usable statistics, the doctor could instead monitor the patient's blood flow and oxygen saturation and predict the likelihood of a stroke or aneurysm occurring. He could take a better-informed course of action and even share his information with other healthcare professionals to help improve the management of similar patients elsewhere.1
This is the role Big Data could play in the emerging healthcare systems of the Middle East and North Africa.
'Big Data' has become a buzzword in the last couple of years, and for good reason: we now have enough computing power and resources to gather data about every detail of a system's inner workings, from air traffic control to trends in crime. The amount of data being produced is so vast that traditional means of analyzing it (i.e. humans analyzing spreadsheets) are no longer viable. Hence the term, 'Big Data'. Hundreds of computer servers are now needed to number-crunch the data and extract information or extrapolate trends.
"Today, big data analytics are transforming many industries. Effectively analyzing massive amounts of data can deliver insights that help to achieve faster and better decision-making." said By Laurent Rotival, CEO of GE Healthcare IT for Eastern and Africa Growth Markets.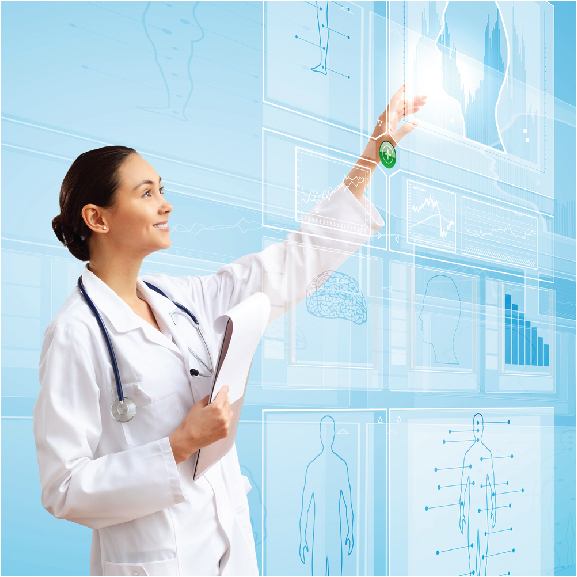 " For the healthcare sector this can mean more accurate diagnoses, greater operational efficiency and identifying evidence-based treatment plans that deliver better results with reduced risk. Big data analytics integrate prior knowledge, historical data and experimental learning to create intelligent, actionable solutions in real-time."
To get a feel for just how much better we are at processing data than we were even a decade ago, consider this: the entire human genome originally took ten years to process. Now, it can be done in less than a day.2 Such phenomenal increases in computing power (in keeping with Moore's Law) have given unprecedented trend-spotting power to those who know how to use it.
One way Big Data is being used innovatively is with the Industrial Internet. Sometimes called the Internet of Things, this is a network linking machines to each other, autonomously sharing data to yield better insights into productivity and efficiency.3 For instance, a software platform called Predix is being used to link the reams of data produced by 'big iron' machines (like wind turbines or jet engines) directly to engineers. So rather than manually monitoring a machine to see if it needs maintenance, the machine itself can alert engineers at just the right moment.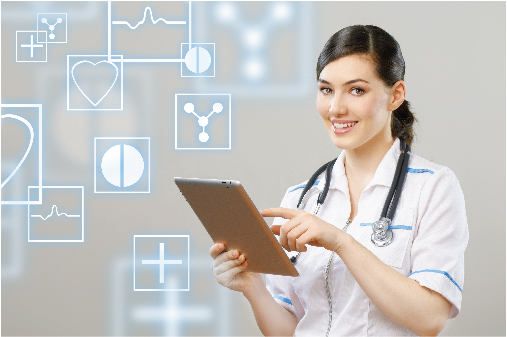 In the healthcare world, similar efforts to make the most of data are leading to improved efficiency, shorter waiting times, better resource allocation, and ultimately a better outcome for patients.4
In the Middle East and North Africa region, the rise of non-communicable diseases (NCDs) is predicted to cost over USD 68 billion by the year 2022. By 2030, almost 80 percent of deaths in the Middle East will result from non-communicable diseases (NCDs) or 'lifestyle' diseases, such as cardiovascular disease (CVD) or cancer.5 The high prevalence of unhealthy diets, smoking and lack of physical exercise, a direct result of urbanization and rising per capita income, are big contributing factors.6
To make matters worse, the region is lagging behind when it comes to gathering and sharing clinical data. They still rely on traditional data like medical records and histories, as well as real-time data on a patient's condition, such as blood pressure or heart rate, with little (if any) sharing of said data.
A new generation of applications, much like Predix but for healthcare settings, is changing that. And various government bodies are also moving ahead and collaborating with Healthcare IT giants to achieve the objectives like in Saudi Arabia for instance, the Ministry of Health and GE Healthcare are working to deploy an e-health interoperability standards program between different parts of the Kingdom's healthcare system to improve access, patient safety and the quality of healthcare.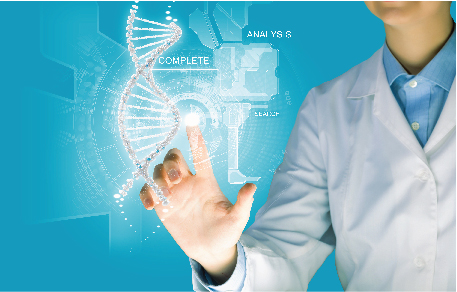 In Egypt and Turkey, GE Healthcare has worked with public and private healthcare providers on pilot projects to develop image exchange capabilities, enabling hospitals to share, store send diagnostic images for remote assessment by radiologists.
"Ultimately the productivity transformation through big data is about meeting the requirements of patients with the services provided by healthcare practitioners," said By Rotival.
"Patients seek more face time with providers, care that revolves around them, more active role in decisions about their care and more consistent and higher quality outcomes. Big data can help to facilitate all of that."
In a region containing some of the most densely, and sparsely, populated areas of the planet7, linking patients, doctors and hospital equipment using Big Data and the Industrial Internet could bring quality healthcare much closer to home for all in the Middle East and North Africa.
References
1 – http://www.theguardian.com/healthcare-network/2014/nov/04/big-data-enabling-future-healthcare
2 – http://www.oecd.org/sti/ieconomy/Session_3_Delort.pdf#page=6
3 – http://www.forbes.com/sites/castlight/2014/11/10/how-big-data-will-help-save-healthcare/
4 – http://www.who.int/mediacentre/factsheets/fs355/en/