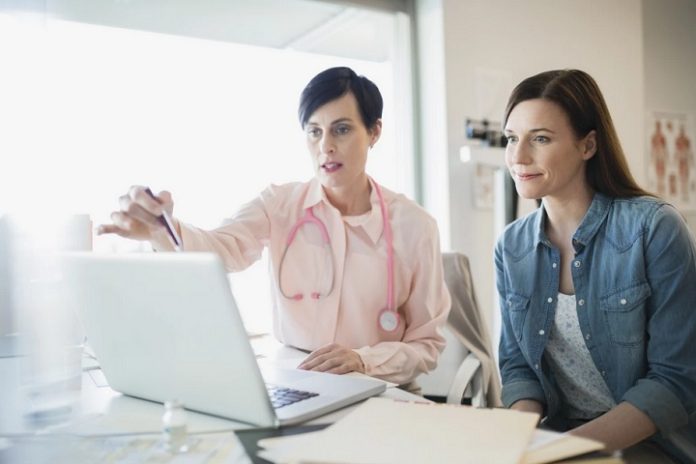 If we ever needed proof that our healthcare systems have a sustainability problem, COVID-19 provided it. As healthcare organizations struggle with resourcing issues, frontline staff are under enormous pressure, waiting lists for surgery are growing, and health screening appointments are being missed.
But the pandemic has provided a silver lining at least with the increased use of remote monitoring technology. As we discover new ways for remote monitoring to support the sustainability of our healthcare systems, its importance will only grow.
For example, in Singapore, COVID-19 patients are being treated remotely using smartphones, tablets and Bluetooth-connected thermometers, oximeters and blood pressure meters.
Mater Health in Queensland has also deployed monitoring devices to care for COVID-19 patients living in their homes. And in New Zealand, remote monitoring technology like ECG devices and pulse oximeters are being used to design a virtual consult service to assist vulnerable populations in South Auckland.
Such approaches have been proven to work. A study at Brigham and Women's Hospital in Boston, Massachusetts, found that remote monitoring technology improved outcomes and reduced costs by 40%. Patients were also 70% less likely to be readmitted.
According to David Hancock, Healthcare Executive Advisor at InterSystems, "The value of remote monitoring demonstrated during the pandemic has spotlighted that we are on the cusp of something great."
However, there is a long way to go before remote technologies fully deliver on this promise, says Hancock. Medical device manufacturers and healthcare start-up companies need to learn key lessons to promote the take-up of new remote care solutions.
Address the concerns of clinicians
Clinicians have understandable concerns about becoming overwhelmed by the volume of data generated by remote devices. Data needs to be integrated back into their clinical systems, to retain oversight of the patient. If clinicians cannot easily maintain the doctor-patient relationship, risks will be introduced, and new technology benefits could be lost.
To avoid overwhelming clinicians with raw data, information from remote devices needs to be managed by exception. Rather than interpreting streams of data, the technology can provide notifications to clinicians or recommend interventions for them to consider.
Standards-based interoperability support
Manufacturers and start-ups also need to think about integrating devices with existing data infrastructure using standards-based interoperability support. Many remote monitoring devices currently require their own infrastructure. Because of the cost involved, this is a considerable barrier to approving business cases.
If products include standards-based interoperability ,they can leverage existing infrastructure to make them easier and more cost-effective to deploy. A modern interoperability standard like HL7 FHIR, which works securely via the internet, could make a real difference to a product's viability, whether it's a medical-grade or consumer device.
Electronic medical record integration
Electronic medical record (EMR) systems represent the most essential data infrastructure devices must integrate with. While the EMR is the most useful place for clinicians to consume remote monitoring data, there are issues. How EMRs consume data from third-party systems must be carefully managed. It can be difficult to update data into the EMR, make the source of information clear so it can be safely used for clinical decision making, or verify its accuracy.
One approach to addressing these issues is for device manufacturers and start-ups to work on integration with EMR vendors individually. Covering all vendors in the market, however, is a tall order. On the other hand, SMART (Substitutable Medical Applications and Reusable Technologies) on FHIR, offers a more innovative approach.
With SMART on FHIR, remote monitoring software can easily authenticate and integrate with other SMART enabled systems. Major EMR systems already support the standard. If you can aggregate remote data for a patient into one SMART enabled EMR, it should work seamlessly with others. That makes it a win for healthcare providers, who can choose from a range of systems, and a win for developers, who gain access to a broader market.
If medical device manufacturers and start-up companies learn these lessons, it will accelerate the take-up of remote monitoring devices and make the data they capture easily usable for clinical decision making. This will ensure they play an increasingly important role in modernizing how care is provided, improving outcomes, and creating efficiencies to make our healthcare systems more sustainable.