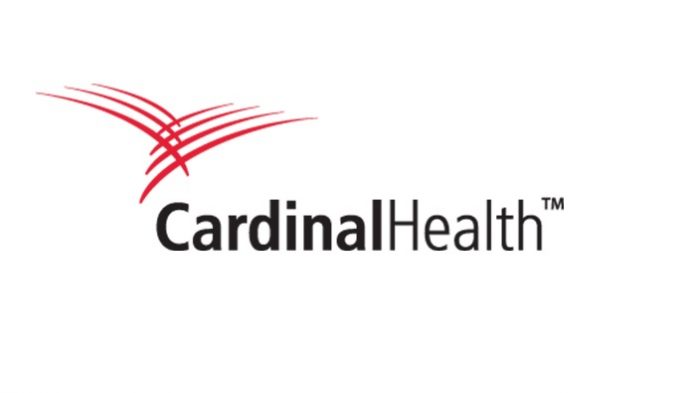 Cardinal Health announced the closing of its divestiture of its Cardinal Health China business to Shanghai Pharmaceuticals Holding Co., Ltd. ("Shanghai Pharma"). The sale includes Cardinal Health's pharmaceutical and medical products distribution business in China.
The divestiture does not include Cardinal Health's remaining businesses in China, including Cordis, its recently acquired Patient Recovery business, its medical sourcing team or other functions.
The gross proceeds of the transaction are $1.2 billion; the net proceeds are approximately $800 million after adjusting for third party indebtedness, withholding taxes, and other transaction expenses and adjustments. Cardinal Health plans to provide more detail on this divestiture in connection with its second quarter earnings call scheduled for February 8, 2018.
About Cardinal Health
Cardinal Health, Inc. is a global, integrated healthcare services and products company, providing customized solutions for hospitals, healthcare systems, pharmacies, ambulatory surgery centers, clinical laboratories and physician offices worldwide. The company provides clinically proven medical products, pharmaceuticals and cost-effective solutions that enhance supply chain efficiency from hospital to home. Cardinal Health connects patients, providers, payers, pharmacists and manufacturers for integrated care coordination and better patient management. To help combat prescription drug abuse, the company and its education partners created Generation Rx, a national drug education and awareness program. Backed by nearly 100 years of experience, with approximately 50,000 employees in nearly 60 countries, Cardinal Health ranks #15 on the Fortune 500. For more information, visit www.cardinalhealth.com
Media:
Ellen Barry,
(614) 553-3858,
ellen.barry@cardinalhealth.com;
Investors:
Lisa Capodici,
(614) 757-5035,
lisa.capodici@cardinalhealth.com;
In China:
Yajun Zhang,
(86)18500483718,
yajun@thefootegroup.com