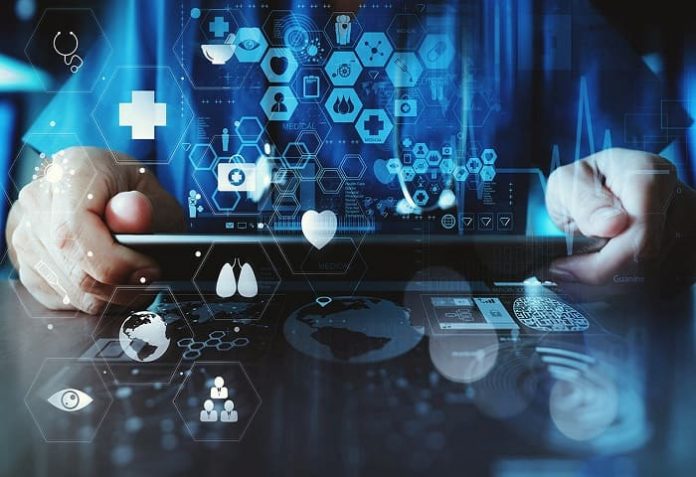 The worldwide market for IoT sensors in healthcare is foreseen to increase over the forecast period. Increased precision in data analysis, betterments in patient engagement, enhanced treatment results in addition to disease management as well as a decrease in treatment costs are the key aspects fuelling the expansion of the worldwide market.

The global market was estimated at about US$ 2,208.9 Million during 2017 as well as is projected to record a 12.2% CAGR for the period of 2018 to 2026. On the other hand, adhesion to standard regulations and privacy concerns in addition to altering communication protocols in diverse IoT sensors in healthcare equipment, impede the expansion of the overall market.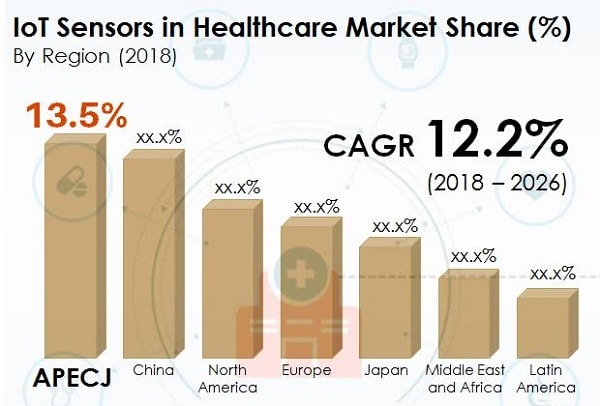 A few of the latest trends for these IoT sensors in the healthcare market are concentrate on carrying out of IoT technologies and artificial intelligence in addition to the growing requirement for wearable devices in this sector.
Geographically, the North America regional market captured the maximum market share in the year 2017. The region is furthermore anticipated to record a strong market share of close to 21.4% for the duration of the forecast year 2018 in the overall market. In addition, the requirement for these sensors is escalating in the Japan and SEA excluding China market.
The IoT sensors in the healthcare sector are integrated into medical devices for instance in hospitals automatic medication dispensers are made use of to increase efficiency. These sensors are in addition utilized to supervise the well-financed drug stores with storage spaces and medicinal cold storage in warehouses.
Other utilizations of these sensors in the worldwide market comprise IoT-enabled sensing presented by the wearable devices. These sensors are in addition incorporated in mobility devices for the security along with the safety of physically challenged patients. Well-financed pathology laboratories, makeshift drug stores along with dispensaries, clinics as well as laboratories are a few other end users IoT sensors in healthcare which incorporate these sensors into their workspaces, to facilitate better facilities and services and increase effectiveness.
The global market on the basis of the application is categorized into clinical efficiency, diagnostics, patient monitoring along with other applications. Of these, the patient monitoring category is anticipated to record a 13.5% CAGR for the duration period of the conjecture. The global market on the basis of the end user is categorized into rehabs, CROs, hospitals along with other end users. The hospital's category is anticipated to record the fastest 14.3% CAGR in the overall market all through the period of forecast.
The prominent companies manufacturing IoT sensors in the healthcare sector globally are Keysight Technologies, CORELIS (EWA Technologies), XJTAG Limited, Etoolsmiths, Flynn Systems Corporation, Acculogic Inc., ASSET InterTech., Testonica Lab., CHECKSUM, JTAG Technologies and others.