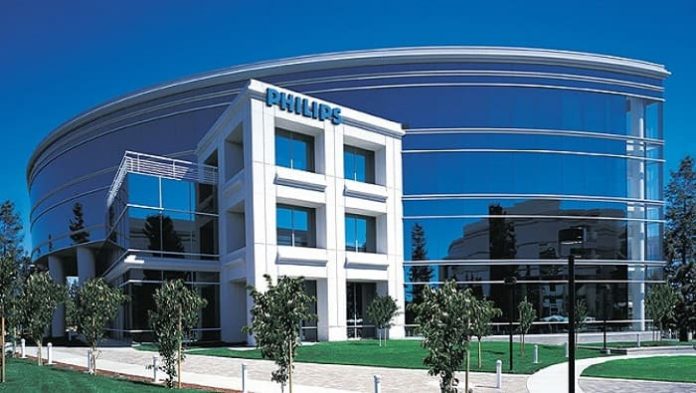 Royal Philips , a global leader in health technology announced that it has completed the acquisition of The Spectranetics Corporation , a U.S.-based global leader in vascular intervention and lead management solutions. Spectranetics' financial results will be consolidated as part of Philips' Image-Guided Therapy business group as of August 9, 2017.

Spectranetics is currently growing double-digits and projects 2017 sales to be approximately USD 300 million. The company employs over 900 employees. The acquisition is expected to be revenue growth, adjusted EBITA1 margin and adjusted EPS2 accretive for Philips by 2018.
"Spectranetics is a highly complementary addition to our Image-Guided Therapy business group and will strengthen its position in a EUR 6+ billion growth market," said Frans van Houten, CEO of Royal Philips. "The completion of this acquisition will accelerate the realization of our strategic expansion into therapy devices. The combination of Spectranetics' highly competitive product range and our leading portfolio of interventional imaging systems, devices, software and services will deliver enhanced care for patients by enabling clinicians to decide, guide, treat and confirm the appropriate cardiac and peripheral vascular treatment. "
Spectranetics' device portfolio includes a range of catheters to treat coronary and peripheral artery disease, and the removal of implanted pacemaker and implantable cardioverter defibrillator leads. The Stellarex drug-coated balloon is a key growth driver in this portfolio. It is a next generation drug-coated balloon that provides proven peripheral artery disease treatment and is backed by robust clinical evidence. The Stellarex drug-coated balloon is CE-marked and recently obtained U.S. Food and Drug Administration (FDA) Pre-Market Approval (PMA).
The acquisition of Spectranetics was structured as a merger under Section 251(h) of the General Corporation Law of the State of Delaware following the successful completion of Philips' previously announced tender offer to purchase all outstanding shares of common stock of Spectranetics for USD 38.50 per share in cash, without interest, less any applicable withholding taxes.
As a result of the merger, all remaining Spectranetics shares were converted into the right to receive USD 38.50 per share in cash, without interest, less any applicable withholding taxes.
Spectranetics has requested that NASDAQ files a Form 25 with the United States Securities and Exchange Commission causing the delisting of Spectranetics' common stock from NASDAQ. Spectranetics' common stock will cease trading as of the close of trading on August 9, 2017.
[1] Adjusted EBITA is defined as Income from operations (EBIT) excluding amortization of intangible assets (excluding software and development expenses), impairment of goodwill and other intangible assets, restructuring charges, acquisition-related costs and other significant items
[2] Adjusted EPS is EPS excluding restructuring, acquisition-related and intangible amortization charges
Philips:
Ben Zwirs
Philips Group Press Office
Tel.: +31 6 15213446
E-mail: ben.zwirs@philips.com
Ksenija Gonciarenko
Philips Investor Relations
Tel.: +31 20 5977055
E-mail: ksenija.gonciarenko@philips.com
Spectranetics:
Michaella Gallina
Spectranetics Investor Relations
Tel.: +1 719 447 2417
E-mail: Investor.relations@spnc.com
Zach Stassen
Spectranetics Investor Relations
Tel.: +1 719 447 2292
E-mail: Investor.relations@spnc.com
About Royal Philips
Royal Philips is a leading health technology company focused on improving people's health and enabling better outcomes across the health continuum from healthy living and prevention, to diagnosis, treatment and home care. Philips leverages advanced technology and deep clinical and consumer insights to deliver integrated solutions. Headquartered in the Netherlands, the company is a leader in diagnostic imaging, image-guided therapy, patient monitoring and health informatics, as well as in consumer health and home care. Philips' health technology portfolio generated 2016 sales of EUR 17.4 billion and employs approximately 71,000 employees with sales and services in more than 100 countries. News about Philips can be found at www.philips.com/newscenter.
About Spectranetics
The Spectranetics Corporation develops, manufactures, markets and distributes medical devices used in minimally invasive procedures within the cardiovascular system. The Company's products are available in over 65 countries and are used to treat arterial blockages in the heart and legs and in the removal of pacemaker and defibrillator leads.
The Company's Vascular Intervention (VI) products include a range of laser catheters for ablation of blockages in arteries above and below the knee, the AngioSculpt scoring balloon used in both peripheral and coronary procedures, and the Stellarex drug-coated balloon peripheral angioplasty platform. The Company also markets support catheters to facilitate crossing of peripheral and coronary arterial blockages, and retrograde access and guidewire retrieval devices used in the treatment of peripheral arterial blockages, including chronic total occlusions. The Company markets aspiration and cardiac laser catheters to treat blockages in the heart.
The Lead Management (LM) product line includes excimer laser sheaths, dilator sheaths, mechanical sheaths and accessories for the removal of pacemaker and defibrillator cardiac leads, including the Bridge™ Occlusion Balloon.For more information, visit www.spectranetics.com.