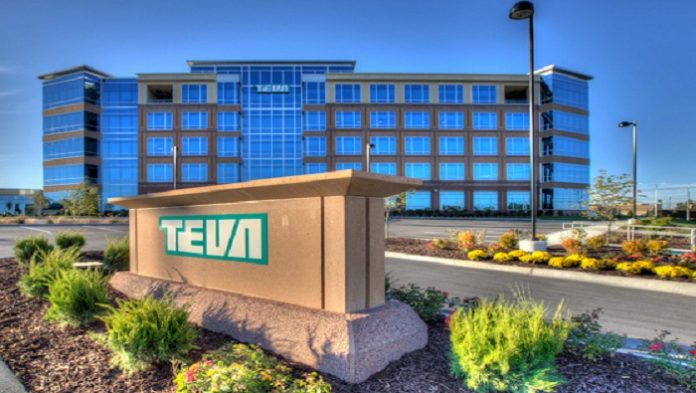 Teva Pharmaceutical Industries Ltd., announced amendments to its USD and JPY term loan and revolving credit facilities, providing the company greater flexibility in its financial leverage ratio covenants. The amended leverage ratio covenants in the credit agreements permit a gradual increase in the leverage ratio from 5.0 times currently to 5.9 times at Q3 and Q4 2018, gradually declining to 3.5 times by December 31, 2021.

Michael McClellan, EVP and Chief Financial Officer of Teva, stated: "We are pleased to have the continued support of our lenders and appreciate their confidence in Teva and specifically in our robust restructuring plan." Mr. McClellan continued: "This amendment is an important part of our plan to obtain additional flexibility with our credit facilities and manage our capital structure."
As of January 31, 2018, the aggregate principal amount collectively outstanding under the USD term loan facility was $1.6 billion, the aggregate principal amount outstanding under the JPY term loan facilities was $1.4 billion and the aggregate committed principal amount (as of January 31, 2018 this facility remained fully undrawn) under the USD revolving credit facility will be reduced from $4.5 billion to $3.0 billion. The amendments received the support of lenders holding approximately 94% of the aggregate loans and undrawn commitments across the five credit facilities.
The amendments include certain terms and conditions including Teva's commitment not to distribute common share dividends while its net debt to EBITDA is above 4.75 times. Additionally, although no prepayment is required, if Teva decides to make a prepayment using proceeds from divested assets and/or future indebtedness, then this payment must be applied on a pro-rata basis between all USD and JPY term loans.
About Teva
Teva Pharmaceutical Industries Ltd.  is a leading global pharmaceutical company that delivers high-quality, patient-centric healthcare solutions used by approximately 200 million patients in over 60 markets every day. Headquartered in Israel, Teva is the world's largest generic medicines producer, leveraging its portfolio of more than 1,800 molecules to produce a wide range of generic products in nearly every therapeutic area. In specialty medicines, Teva has the world-leading innovative treatment for multiple sclerosis as well as late-stage development programs for other disorders of the central nervous system, including movement disorders, migraine, pain and neurodegenerative conditions, as well as a broad portfolio of respiratory products. Teva is leveraging its generics and specialty capabilities in order to seek new ways of addressing unmet patient needs by combining drug development with devices, services and technologies. Teva's net revenues in 2016 were $21.9 billion. For more information, visit www.tevapharm.com.
Teva Pharmaceutical Industries Ltd.
IR Contacts:
United States
Kevin C. Mannix, 215-591-8912
or
Israel
Ran Meir, 972 (3) 926-7516
or
Tomer Amitai, 972 (3) 926-7656
or
PR Contacts:
Israel
Iris Beck Codner, 972 (3) 926-7208
or
United States
Kaelan Hollon, 202-412-7076