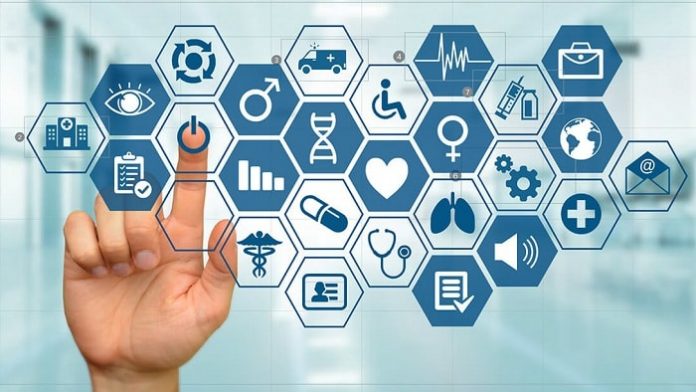 Once implemented across 44 ICUs of NSW in Australia, eRIC will be one of the largest system-wide ICU clinical information systems in the world.
Calvary Mater Newcastle Hospital in New South Wales (NSW), Australia became the 17th Intensive Care Unit (ICU) across the state to replace paper charting with Electronic Record for Intensive Care (eRIC), which digitally integrates patient data from bedside monitors, ventilators and other specialised equipment every minute. With this latest go live, more than a third of NSW's 44 ICU hospitals are onboard the eRIC clinical information system.
The electronic Record for Intensive Care (eRIC) is an electronic clinical information system within an Intensive Care Unit (ICU) that integrates patient data every minute from multiple systems, to improve patient safety and provide better clinical decision-making.
"eRIC will cut manual documentation work, which is very time consuming," said Kelly Duff, Clinical Nurse Educator and Change Manager at Calvary Mater. "With eRIC, we expect that documentation and compliance will improve, resulting in fewer mistakes relating to these."
Calvary Mater Newcastle is the major cancer care centre for the Hunter New England Local Health District, delivering more than 320,000 occasions of outpatient services and in excess of 16,000 inpatient treatments per year.
In October 2016, Port Macquarie Base Hospital (PMBH) was selected as the first ICU in NSW to deploy eRIC. Subsequently, there were eight hospital deployments of eRIC in 2017 and this year, there were nine hospital deployments, including the latest deployment by Calvary Mater Newcastle Hospital. Including Calvary Mater's ICU, 345 beds in 17 health facilities across nine Local Health Districts (LHDs) have been enabled with eRIC as part of the ongoing digital transformation of NSW Health.
Deployments of eRIC will continue in 2019, starting with Gosford Hospital and Wyong Hospital in Central Coast LHD. eRIC will also be introduced next year in the ICUs of St Vincent's Private Hospital within South Eastern Sydney LHD, Broken Hill Base Hospital in Far West LHD and Nepean Hospital in Nepean Blue Mountains LHD.