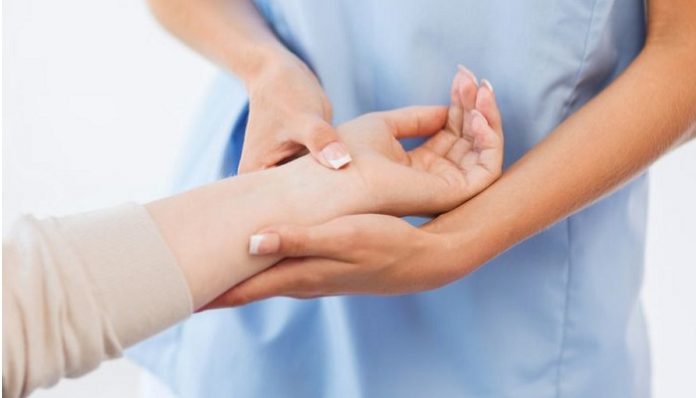 Cutting edge psoriasis treatment, which uses the body's own immune system to fight the disease, will be presented at Arab Health 2019 by a renowned UK skin clinic.

Dr Haus – who runs a specialist dermatology clinic on London's Harley Street – will be at the Middle Eastern congress to highlight Biologic Therapy, the next generation treatment for psoriasis.
Biologic Therapy is an emerging approach to treatment of many chronic diseases including psoriasis, an immune condition, which manifests itself on the skin and sometimes the joints.
When a person has psoriasis their skin replacement process speeds up, taking just a few hours to replace skin cells that usually take 21-28 days.
This accumulation of skin cells builds up to form raised 'plaques' on the skin, which can also be flaky, scaly, red on caucasian skin, darker patches on darker skin tones, and itchy.
BiologicTherapy may take different forms but are all specially designed to mimic normal human molecules and effectively to encourage the body's immune system to fight back against disease. It is an emerging approach to treatment.
An example of a biologic drug used in dermatology is Secukinumab for the treatment of chronic psoriasis when conventional treatment options have failed. Secukinumab is given via an injection under the skin of the stomach, thighs or upper outer arms.
Dr Haus said:"We are extremely excited to be able to able to bring Biologic Therapy to Arab Health as it's at the very latest of cutting-edge techniques."
"Some people will have a family history of the condition, but others may not. A flare-up of psoriasis can be triggered by a number of factors, such as stress or anxiety, injury to skin, hormonal changes, or certain infections or medications.Biologic therapy has been going for many years, but we are still in early stages. We are using the most-up to-date products and are seeing fantastic results with patients."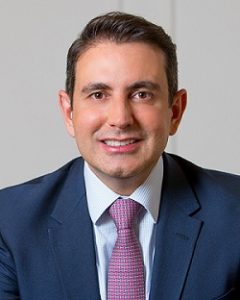 Dr Haus' clinic is located within the Harley Street Medical Area, London – a collective of hospitals, clinics and specialists who deliver outstanding patient care through pioneering treatments and cutting-edge technologies.
The Howard de Walden Estate is the guardian of the Harley Street Medical Area and has been supporting and nurturing medical excellence in this historic part of London for 200 years.
The Harley Street Medical Area has over 5000 medical specialists and over 250 clinics working within 92 acres of Marylebone, central London. The Harley Street Medical Area brings together a community of medical professionals who provide access to the best medical treatments and services in the world and are at the forefront of advancing global medical practices, in the City of London.