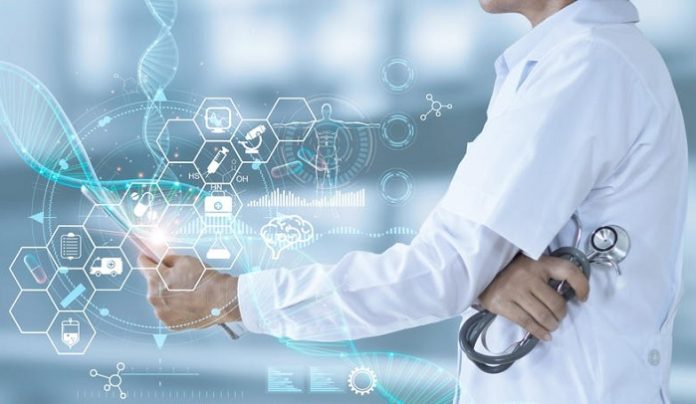 The future of healthcare is patient interaction, and single-platform patient interfaces laid the digital groundwork for this continuous change. Patients now demand a streamlined healthcare experience in today's tech-driven environment, which equates to a digital one-stop shop for handling their private health data.
Patient portals are already widely used by many patients for activities like making appointments and asking for refills on their prescriptions. But nowadays, patients are using technology more frequently to actively engage in their own healthcare.
The Evolution of the Digital Revolution
When improvements in health information technology enhance communications between medical professionals and patients, digital transformation happens. Legacy EHRs were created largely for the secure transmission of patient data between physicians, despite being revolutionary for early adopters.
By giving patients unparalleled and long-needed access to their own health information, today's EHRs have changed the face of healthcare. Since clinicians, developers, and health information platforms are no longer allowed to engage in actions that would prohibit patients from getting personal health data or restrict an interchange of data at the patients' request, laws governing patient data also support transparency.
The foundation for the current and future digital transformation was laid by the following three technologies:
1.) Elimination of Obstacles to Patient Data
A secure web portal must render certain clinical notes made in an EHR promptly accessible to patients, according to the federal 21st Century Cures Act's information blocking requirement. The regulation includes eight categories of patient data and requires the adoption of EHR technology that supports APIs:
Notes for consultation
Summaries of discharge notes
Examinations of history and health
Graphic narratives
Narratives for lab reports
Narratives from pathology reports
Practice notes
Progress reports
Patients who have access to this data have far more fast and transparent access to their medical records. Patients can take a more active role in making decisions about their own health thanks to the critical insights provided by this information.
2.) Telehealth Powered by Consumers
Many patients, especially those who reside in rural areas or have compromised immune systems, now have access to healthcare thanks to telehealth, specifically virtual sessions. However, as customer expectations are still being shaped by healthcare consumerism, conveniences like telemedicine are becoming a necessity for clinicians who want to stay competitive in a crowded healthcare market.
Telehealth has many advantages for both patients and providers. Telemedicine not only brings convenience and cost reductions, but it can also lead to higher standards of treatment and better overall results. Telehealth operations can save administrative load when linked with practise workflows, freeing up doctors to spend more time enhancing the quality of patient care.
3.) Remote patient surveillance
The patient experience has been altered by remote patient monitoring (RPM) technology, which also continues to spur interoperability advancements. RPM equipment enables practises to gather information on vitals, weight, blood pressure, sugar levels, blood oxygen levels, heart rate, electrocardiograms, and more. A few examples include digital scales, step counters, and blood pressure cuffs. Remote patient monitoring systems are even more crucial to achieving the best possible patient outcomes thanks to increased interaction with EHR systems.
Patients who utilise RPM might therefore have more independence, especially those who have chronic medical illnesses like diabetes or high blood pressure that call for constant observation. Patients can save time and money by using RPM technology to circumvent needless appointments. RPM can also save lives because it warns patients and medical professionals about potentially fatal conditions like low blood sugar or excessively high blood pressure.
Even though telemedicine and RPM are commonly used interchangeably, there are significant distinctions between the two. Both services employ technology to deliver distant healthcare services, but to receive CMS payment, telehealth providers must adhere to tight rules. Procedures for reimbursement are more lenient because CMS does not classify RPM as a telemedicine service.
Increasing Patient-Provider Communication and Closing the Communication Gap
If the Cures Act is any indicator, new government rules and CMS guidelines in support of openness and equity for patients are to be expected. This is digitalization at its best. EHRs might also develop further as a result of previous digital changes. Increased trust and more cooperative interactions between patients and providers will result in improved general health outcomes.