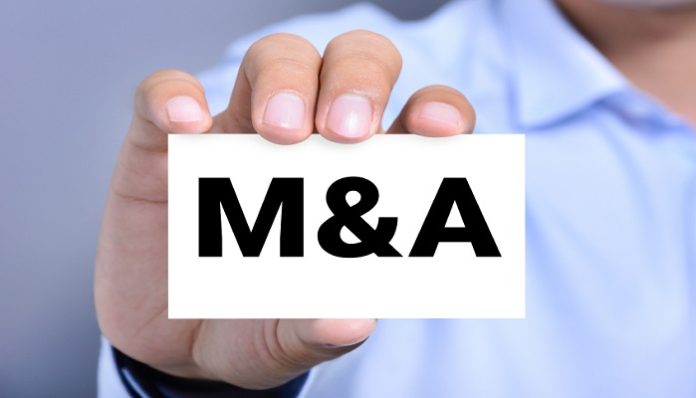 Following a flurry of M&A activity over the last two years, Walgreens recently made steps to acquire Summit Health-CityMD and CareCentrix.
Major retailers are expanding their reach further into the care continuum, which has significant consequences for how, where, and by whom care is provided and paid for. To obtain a stronger presence in the healthcare business, CVS, Walgreens, Walmart, and tech giant Amazon are intensifying their focus on offering medical services.
Signify Health, a provider of home healthcare and technology services, was the target of a bidding war won by CVS Health, which intends to pay $8 billion to buy it.
Amazon also intends to pay $3.9 billion to primary care provider One Medical.
Walmart also has healthcare aspirations. With facilities affixed to its supercenter stores, the business runs 32 health centres throughout Florida, Illinois, Arkansas, Georgia, and Texas.
Insurance firms are investing heavily to increase their presence in home health and primary care. In August 2021, Humana completed a multibillion-dollar deal to acquire the remaining shares of Kindred at Home, the largest home health service in the US.
In March, UnitedHealth Group declared its intention to pay $5.4 billion to acquire home health provider LHC Group. Among the holdings of UnitedHealth Group is the sizable Optum subsidiary, which includes the data analytics division Optum Insights and the Optum Health division, one of the biggest employers of physicians in the nation.
Verily, the life sciences division of Alphabet, increased its war fund as dealmaking picks up speed. The business revealed in September that its parent firm had given it a $1 billion boost to help it reach its next stage of expansion. Executives from Verily stated that the company will consider more investments in strategic alliances, international business development, and prospective acquisitions.
According to recent research from Bain & Company, these non-traditional companies are gaining ground and may be able to take up to 30% of the $260 billion U.S. primary healthcare market by 2030. As per healthcare IT and digital health analyst at financial services company BTIG, David Larsen, CVS Health will be even more compelled to acquire a primary care company sooner rather than later as a result of Walgreens' aggressive M&A.
During an earnings call in August, CVS CEO Karen Lynch hinted that the firm planned to make a significant move in primary care by investing in or buying a provider by the end of the year. Cano Health, a provider of primary healthcare, was apparently on the radar of the pharmacy chain. In October, Barron's reported that CVS had decided against exploring a partnership with Cano Health.
According to vice president and research director at Forrester, Natalie Schibell, they're definitely going to have to start making some additional purchases to challenge and make up ground with Walmart and catch up with Walgreens, which is building retail health clinics at a record speed.
The $8.9 billion Summit Health-CityMD merger will increase Walgreens' access to primary, specialty, and urgent care. One of the biggest independent provider groups in the US is created as a result of the transaction. With the CareCentrix acquisition, Walgreens obtains a business that oversees the medical care of 19 million members at around 7,400 provider sites.
In comparison to One Medical, which has 200 medical offices spread across 25 cities, the merger of Summit Health-CityMD and VillageMD will add up to 680 sites. According to Larsen, Privia Health partners with around 3,400 doctors, while Oak Street Health runs about 144 clinics across more than 30 regions. According to Larsen's estimation, VillageMD will consist of more than 4,100 providers after the acquisition, including 2,150 primary care physicians.
Larsen's article states that Walgreens' most recent M&A actions show the corporation aspires to dominate the healthcare services sector. With the agreement, Walgreens will also be in direct competition with Walmart and urgent care facilities as it expands its Walmart Health clinic network, according to Schibell.
They'll compete with urgent care facilities for some customers. If she were them, she would be really concerned. She believes this is the first of many actions and purchases that the retail health sector will effectively take over primary healthcare and shift toward more preventive care as opposed to reactive care, she said. There is conjecture regarding which medical firms and primary care startups may be targeted for M&A as the primary care industry ramps up.
Larsen argues that CVS might pursue the private firms Forward and Carbon Health. He claimed that both businesses are great, patient-oriented businesses, with highly modern technology infrastructures, that can supply the kind of services needed by CVS.
They think that Privia Health could also be taken into account for a significant strategic decision, Larsen stated.
Well-established primary care clinics that have a big volume of physicians around the country, according to Schibell, will be the goal of CVS and other retail healthcare businesses. There won't be any startups. These will be clinics that handle a lot of patients and have in-depth knowledge of primary care workflows, she said.
Roz Brewer, CEO of Walgreens Boots Alliance, discussed increased competition in healthcare from Amazon and other competitors while highlighting Walgreens' strong heritage in retail health during the recent HLTH 2022 conference.
Brewer said that they are building and bringing the consumer all the way across the healthcare continuum by starting with the retail data they currently have and making sure they know that consumer better than anyone else. He just believes that the winner will be determined by who understands the consumer the best and bases decisions on the consumer.