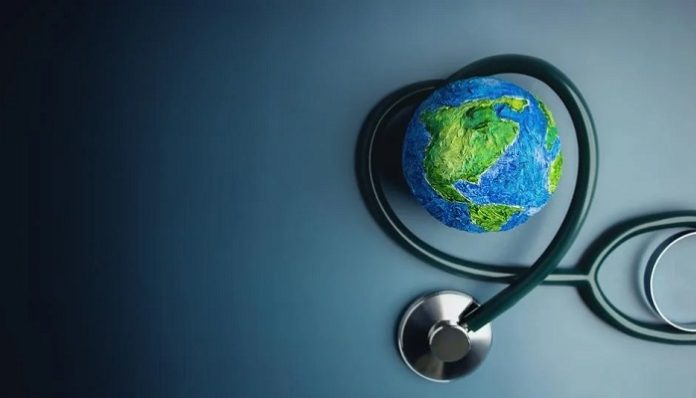 The U.S. Department of Health and Human Service- HHS went ahead and established the Office of Climate Change and Health Equity in 2021 with the aim of tackling the diverse threats that climate change poses when it comes to public health. This mission also happens to be applicable to healthcare facilities such as hospitals, treatment centers, as well as clinics. Organizations in this gamut have been experiencing growing pressure to lessen the carbon emissions, improve building effectiveness, and also meet other sustainability needs. Calls to action for sustainability are being made by patients, investors, staff, communities, local as well as federal governing bodies. This has given rise to many healthcare leaders to prioritize the angle of sustainability.
However, the procedure of constructing or retrofitting environmentally conscious buildings requires a significant amount of commitment. Decision-makers in healthcare, such as those in other varied sectors, face challenges in terms of limited budgets and increasing costs, in addition to competing financial priorities. For organizations that are just starting out, it can be an issue to determine the best beginning point. On the other hand, those who have made the growth may face the dilemma of either expanding their environmentally friendly efforts or efficiently handling the expectations of all stakeholders. Besides this, they may require assistance when it comes to meeting state or federal compliance requirements that happen to be established by sustainability regulators such as the Environmental Protection Agency- EPA or the Department of Energy- DOE, as well as monitoring and documenting their line of progress. Healthcare leaders happen to be enthusiastic about investing in sustainability and also establishing partnerships with like-minded individuals, despite the unique issues that they may face. They recognize that doing so will help in numerous benefits for both people as well as the planet.
Enhanced patient outcomes
Patients usually visit healthcare facilities for a variety of causes such as being injured, sick, or managing a specific health condition. or individuals may also make a visit as family members or loved ones of someone who is in need of medical care. Because of this, a significant number of individuals entering through these doors are either physically or emotionally susceptible. In light of this aspect, it is important to prioritize the creation of highly comfortable as well as secure environments for patients, visitors, and also staff members. Executing healthy building enhancements leads to an elevated patient experience and improved total quality of care, while simultaneously reducing costs and at the same time optimizing resources.
Short-term and long-term cost savings
Executing green initiatives can go on to build savings throughout the entire organization. Efficient buildings not only make sure of significantly lower utility bills, but they also lessen the likelihood of unforeseen equipment issues that can lead to repairs that are expensive. In addition, there are many creative opportunities that are available to save or even earn money. For instance, individuals can discover options such as accessing capital by means of lenders who are specifically interested in supporting environmentally friendly steps. Another possibility is putting funds into rooftop solar panels, which can go on to generate energy that can be sold back to the grid. Given that sustainability happens to be a major concern for leaders in various industries and also jurisdictions, now is the right moment to get an affordable financing for projects. This can be achieved via government programs, public-private partnerships, or even performance contracting.
Facilities that are future-proofed
In order to get hold of decarbonization and renewable energy goals and, at the same time, create more buildings that are efficient, organizations must go on to prioritize the integration of digital technology across their plans. Today, there happen to be a wide range of technologies available, including standalone solutions as well as comprehensive as-a-service offerings. These technologies can be tailor-made to meet specific objectives. For instance, if the goal is all set to decrease energy consumption, one can go on to choose to install occupancy sensors that automatically turn off building systems in rooms that are unoccupied. Touchless environments go on to offer the advantage of energy conservation by enabling clinical staff so as to manage as well as enhance room elements such as lighting and temperature by way of using mobile, voice, or even web interfaces. Alternatively, if an organization's main objective happens to be the measurement and reporting, they can utilize integrated facility command centers or also similar software that enables them to efficiently track building operations by way of a centralized dashboard.
It is well to be noted that sustainability efforts across the healthcare gamut go on to offer a significant return on investment, along with a deserving of leaders' attention, financial allocation, and also resources. How, remains the question? The process may go on to vary for each organization, but it generally initiates by establishing baselines as well as asking questions such as, What technology, if any, is at present implemented in the building systems? How much is the current spending on each of these components? Third-party audits happen to have the ability to assess a wide range of factors, such as enhancing the air quality, HVAC performance, and also energy and water usage. These audits happen to be valuable as they identify areas that can be made better. Leaders can start by identifying their top sustainability objectives and post that proceed to determine the innovative technologies that are required to bridge the gap between their present state and their state that is desired.
Healthcare leaders are not expected to achieve all of their green goals immediately. However, they are anticipated to be proactive by creating a plan as well as consistently taking steps to meet their targets over time. By making sure to implement these measures, healthcare facilities can fully realize their capacity as tools of healing.