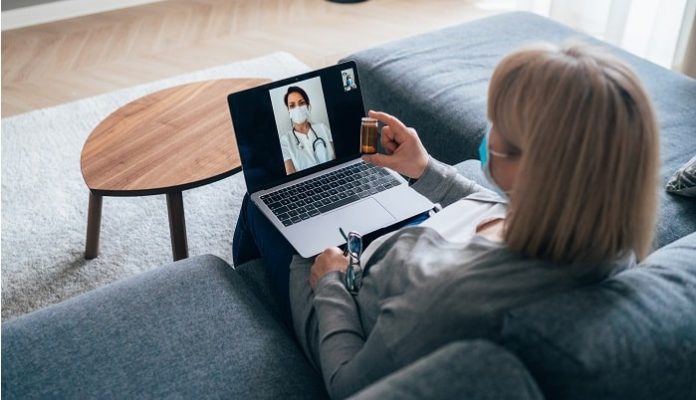 Virtual care services have grown in popularity since the emergence of COVID-19, allowing hospitals and healthcare facilities to respond quickly to urgent needs, broaden where care is administered, and increase the capacity of care supplied. However, while the introduction and advancement of telehealth treatment is exciting and a great step toward the ideal of "anytime, anywhere" healthcare, much of it has been developed out of necessity. Because of the haste for it, there are limitations too that surround the concept of virtual care. Let's discuss in detail each-

1. Disparities in digital and medical literacy
Not just the healthcare business must change in order for virtual care to become sustainable and serve everybody equally. People must also be persuaded of the benefits of virtual care and gain the technological skills required to make the most of virtual care facilities. This will not be simple, especially among patient groups like the elderly, who are less comfortable with – and frequently distrustful of – digitalization. Then there's the issue that many individuals still lack access to consumer devices like smartphones and webcams that allow them to interact with providers remotely. These are enormous obstacles that will take years to conquer.
2. Difficulty in Measuring the ROI
For virtual care to succeed on a large scale in the long run, healthcare officials must be convinced that it can improve clinical outcomes and that the investment is reasonable. When it comes to the financial return on investment, it's more difficult to estimate because it'll be strongly influenced by how healthcare payment methods change and differ among economies.
The outcome of ROI measurement depends on a lot of factors, such as whether virtual visits result in improved care of complex chronic illnesses or whether they have a preventative effect, reducing wasteful consumption or whether patients and employees are happy with their virtual care experiences. All these questions related to telehealth are indeed a hurdle if not performed well and can add to its slow uptake.
3. Inadequate or absent infrastructure
Establishing a dependable technological base, such as high-speed internet, universal access to mobile devices, and a high-quality electrical supply, remains one of the most significant barriers to virtual care uptake, particularly in low- and middle-income nations. Even within high-income countries, putting in place the proper infrastructure that supports virtual care is a difficult task.
Healthcare IT infrastructures, for example, have been increasingly inundated by network demands for large-scale efforts like digitising patients' health records or automating complicated operational operations in recent years. As a result, the inclusion of virtual care systems, which often mix video, audio, and data streams, risks worsening the already excessive bandwidth demands.
Then there's the problem of figuring out how to deal with the onslaught of patient information that virtual care produces. In practically within every location and community, there are distinct infrastructure hurdles, ranging from mobile phone access to managing data and compatibility.
4. Restricted access to various reimbursement channels
Telehealth reimbursement has generally had a grim outlook, similar to virtual care regulation. Telemedicine reimbursement is frequently highlighted as a key roadblock. Despite the fact that managed care organisations serve 90 million patients, there is little evidence that they use telemedicine to cut costs. Furthermore, in the fee-for-service system, Medicare reimburses relatively little, and that compensation is generally limited to nonmetropolitan areas, specific institutions, and specific current procedural terminology codes. Many of these limits originate from concerns that telemedicine may allow providers to take advantage of the healthcare system or that it will lead to overuse and higher costs. Many technological companies that aren't well-versed in the health-care industry are investing in telemedicine because of the lucrative revenue potential. As a result, many technologies are being developed by people who are drawn to the potential market of health care without fully comprehending telemedicine's application.
5. Absence of regulation of online medical care
For years, virtual care legislation has been a hazy area. In fact, prior to the COVID-19 outbreak, one would be hard pressed to find any legislation governing virtual care, with the exception of a few nations like France, Ukraine, and Colombia, where virtual treatment has been practised for much longer. The future of virtual care regulation isn't as dismal as it once was, but it is still one of the key factors preventing many institutions from adopting telehealth. Overall, virtual care regulation is still in its early stages in most markets, and one must wait and see how regulatory bodies respond to this significant limitation.
When all five challenges are considered combined, there is still work to be done to establish virtual care for long-term success on a global scale—from developing basic infrastructure in underdeveloped areas to raising digital literacy among patient groups like the elderly as care decentralises.