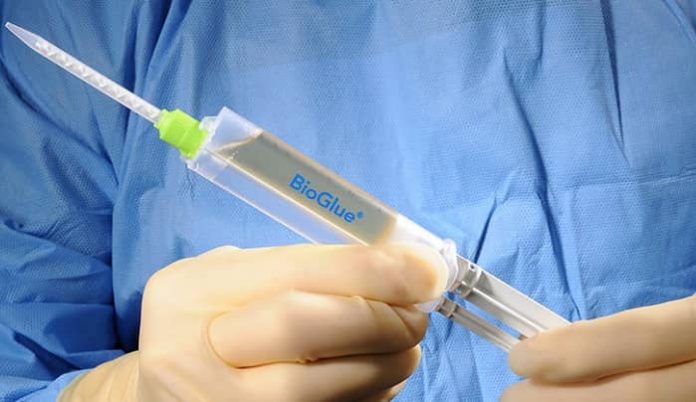 Kibret Mequanint, a Western biomaterials expert, has devised the first-ever water-insoluble (water-hating) fluid, which disperses body fluids encompassing an injury, enabling near-instantaneous gelling, sealing, and healing of injured tissue in collaboration with Malcolm Xing of the University of Manitoba. The holy grail for fast wound contraction and hemostasis is tissue glue that can operate in the presence of blood, water, and other proteins in the body, confirmed Western chemical and biochemical engineering professor, Mequanint. The new bio-glue has the potential to replace and revolutionise tissue adhesives (such as fibrin glue) that are currently employed in healthcare situations, triage circumstances, and mass casualty situations. Mequanint remarked that fibrin glue and similar products frequently fail to shift fluids surrounding an injury. As a result of this shortcoming, current tissue adhesives never stick strongly to the wound and frequently disintegrate during the first hour or maximum two.

Tissue adhesive washout and separation are serious problems for doctors, and they can be harmful for patients, particularly when they occur in key organs like the lungs, liver, and heart. Even when healthy, these organs move often (contractions and relaxations) to meet physiological needs, putting an added burden on tissue adhesives. Detachment is nearly eliminated since the new bio-glue develops a tight link with the neighbouring tissue. In extensive preclinical studies, it fixed a hole in the lung, the heart, an artery, and even a broken skull.
The deceptive easiness of this new bio-glue is transformative, Mequanint remarked. There has been no tissue reaction, and it mends quickly. Mequanint has pioneered various techniques and technologies in the domains of biomaterials, tissue engineering, and regenerative medicine during the past two decades, with many of its applications being regarded as industry best practices.
While this new finding is still in its early stages, it could spell the end for surgical sutures and pins made of plastic or stainless steel. The novel bio-glue is made from components that have already been approved by the US Food and Drug Administration for other uses, which could speed up clinical translation and technology transfer.
Because the border water cannot be pushed so that the adhesive may access the underlying tissue, underwater attachment of materials is difficult. Rather than displacing water, many bio-adhesives actually absorb it. Mequanint expressed his dissatisfaction with the current situation, and that's an issue with a lot of materials, he adds.
The major ingredient in the new bio-glue is silicone, which does not absorb water from the tissue and hence sticks. Mequanint explains that silicone forms an excellent adhesion, so people don't have to worry about it reopening and causing extra difficulties beyond the initial damage.