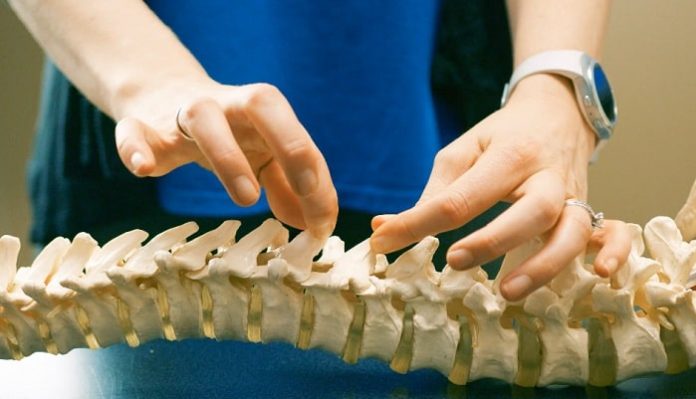 For a lot of people, a visit to a chiropractor is a necessity only when they get twisted and can't walk or turn their heads. In reality, though, you may not even know there's a problem with your spine until to get to a specialist. Headache and neck pain, even knee pain can be caused by a small dislocation.
Finding a great specialist is the key to a healthy posture and ache treatment. Dr. Lev Kalika, for example, is one of the best NYC chiropractors . You can visit him and improve Still hesitating? Here are 5 great reasons to plan your visit to a chiropractor.
Reason #1: Improved Posture
Most people have improper posture due to their sedentary way of life or overusing the phone. One improper curve will lead to another, and soon enough, you'll start feeling pain or notice you don't look well.
A professional chiropractor can fix this issue, and if you add special exercises, the result won't make you wait for a long time.
Reason #2: Immune System Boost
They say all diseases come from nerves. Stressful job, problems at home, personal crises, an occasional angry client crushes your nervous system, so the main focus of your brain is to calm down and do damage control. Because of that, all the other functions, including the digestion and immune system, have much less attention.
Reason #3: Stress Relief
When your spine isn't aligned properly, it can cause physical and mental stress. You'll feel pain in different parts of the body that do not give you a direct connection to spine problems. A chiropractor will align you correctly and relieve stress immediately. And in the long run, such visits will reduce stress considerably.
Reason #4: Mood Improvement
Your nervous system is under a lot of stress when you're in pain. And if you're not, there are surely other factors that contribute to stress. A visit to a specialist won't fix the latter, but the chemicals in your body will return to normal indicators once you can move freely and receive a nice warming massage.
With time, you'll notice a major mood improvement and stress-resistance.
Reason #5: Better Sleep
Can't find a comfortable sleeping position? Waking up in the middle of the night due to pain? Find an expert in chiropractic and they will work towards reducing pain and stress, giving you a chance for a good night's sleep. As a result, your overall condition will improve due to sufficient sleep, and every day will become healthier and happier.
Visiting a chiropractor regularly, you can improve overall health, make sure the blood flow is nice in all parts of the body, and get rid of the pain. It's crucial, though, to find a certified professional that you can go to at any time convenient for you. Pay attention to the location and specialty of a doctor you're choosing. And follow their recommendations precisely to be healthy and feel freedom when moving around!