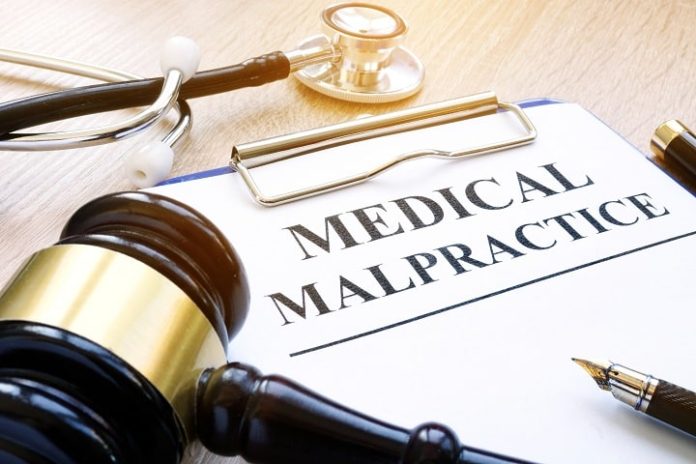 Realistically speaking, most healthcare professionals are expected to take care of their patients' well-being by providing the standard of care required of them in the healthcare industry. However, doctors, nurses, and other medical practitioners are still humans, hence they're bound to make medical errors. This is where medical malpractice comes into play.
As defined, medical malpractice refers to a legal cause of action that occurs when a healthcare professional commits a negligent act or omission that causes an injury to a patient. The negligence or omission, in this case, can be due to a variety of situations, such as errors in diagnosis, improper treatment, and many more.
Furthermore, since it's a legal action, the assistance of a lawyer may be in order. If you think you're a victim of medical malpractice, below are five reasons to hire a medical malpractice attorney:
Negotiate With The Insurance Company
When you file a medical malpractice claim, one of the things that you need to take into consideration is the negotiation process with the insurance company. While you have the option to speak to them by yourself, it's within your best interest to let a legal professional negotiate with them so you can pay attention to your recovery and rehabilitation.
Unlike you, an experienced San Diego medical malpractice lawyer, or wherever you may be, has the proper negotiation skills that can help you negotiate a fair settlement for your injuries. With them by your side, you can focus on your treatments and therapies while they prove to the insurance company the wrong committed by the healthcare professional.
Help Prepare The Necessary Paperwork
Filing a medical malpractice claim requires a lot of paperwork. However, unless you're an attorney yourself, you need the services of a legal professional to help you prepare the endless stream of paperwork that should be prepared to ensure a seamless filing process.
Generally, most medical malpractice attorneys know exactly what language to use, the legal terms that need to be applied, the appropriate time limits for filing a claim, and many more. So, to make sure all the required paperwork is filed properly, work with an attorney so you'll be on the right path.
Gather Expert Testimonies
When it comes to a medical malpractice case, you need to prove the negligence committed by the healthcare professional concerned. You need to present expert testimonies that can support your claim that the standard of care required from them hasn't been complied with. This is one of the reasons why you should hire a medical malpractice attorney.
Usually, most legal professionals who specialize in medical malpractice cases have connections or resources that you can use as expert witnesses for your own case. Whether they're consulting experts or doctors who are experts in treating your health condition, a good medical malpractice attorney can tap these people to help you establish the fault or liability of your doctor. As a result, you can recover quickly and improve your chances of winning your medical malpractice case.
Determine The Value Of Your Claim
Without proper experience and knowledge, you probably have no idea about the true value of your medical malpractice claim. Hence, to set your expectations right, it's best to hire and consult an attorney who can assist you in determining the value of your claim.
Since most medical malpractice attorneys have been through the complicated process several times, they know exactly how to calculate a settlement that represents your injuries. In doing so, you'll know whether it's worthwhile to accept a certain settlement offer or not.
Provide Strong Legal Representation
Medical malpractice claims, both in and out, can be a complex process to navigate. As such, it's best to hire a medical malpractice attorney who can provide strong legal representation on your behalf. They can help you accelerate the process but also ensure that your rights and interests are properly represented.
Whether it's a settlement negotiation or a lawsuit in court, they'll have you covered from start to finish. They'll use their knowledge about the different legal processes and other methods that can increase your chances of winning your case and obtain the right amount of compensation for your injuries.
The Bottom Line
If you're starting a malpractice case, it's important to know that every situation is unique and needs a detailed analysis of some things, including the elements of fault. Just like other personal injury cases, recovering compensation in a medical malpractice case requires you to prove the fault of the healthcare professional.
Therefore, if you want to navigate this situation properly, keep the information mentioned above and you'll know the essential reasons why having a medical malpractice attorney at your side makes a lot of sense.