The US, including all of its territories, operates a compensation program for crime victims. The program's goal is to provide financial assistance for violent or personal crime victims. Crime victim compensation also exists in some other countries.
Convicted perpetrators of crimes pay fees to the court in most US states. The payments serve as a revenue source for the victim compensation program. The federal government also provides support to each state's program through the Victims of Crime Act (VOCA).
The total amount of cash that crime victims may receive depends on the state's compensation cap. Each category of crime-related expense may also have a limit in terms of the money that can be paid out to the victim.
Have you or a family member been a victim of a crime?  Below are five reasons you might claim victim compensation.
Get Reimbursement For Your Medical Expenses
Some form of medical treatment is necessary for many crime-related injuries. Some injuries even require a long-term care plan, like those who contracted illnesses as a result of the 9/11 terrorist attack.
If you or a family member is one of the 9/11 first responders who were exposed to toxic dust and fumes from the collapsed buildings, you can find a resource online that provides information about how you can claim compensation.
The good news is that crime victims' compensation programs take into account both current and future medical expenses a crime victim suffers as a result of the crime committed against them.
Medical costs that the compensation program covers include chiropractor, prescriptions, surgeries, physical therapies, emergency room visits, hospital stays, x-rays, and even massage therapies.
You Need To Undergo A Mental Health Therapy
Most crimes can cause victims to experience 'mental anguish.' It's discomfort and suffering outside of the physical pain a victim already experiences.
If the crime committed against you has had a negative impact on you psychologically, you might need to submit yourself to psychological therapy. Mental health programs help alleviate stress, depression, fear, and sleeplessness that may result from your experience as a crime victim.
The problem is that psychological therapies can be expensive because they involve a series of sessions with a psychologist. Fortunately, crime victim compensation also covers mental health expenses.
Replace Lost Income
Crime victims are also entitled to receive compensation for any lost income because of their injury. For example, if the crime's perpetrator broke your ankle and you couldn't go to work, you can get reimbursement for the total wages you would've earned from your job during the entire period your injury prevented you from performing your work duties.
Note that you're also entitled to compensation if the injury you've sustained results in any disability that will reduce your ability to earn in the future.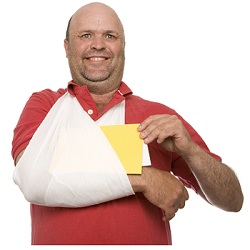 Your Personal Property Was Damaged
If the crime caused damage to your personal property, you could use the compensation money for repairs. This type of loss is common in burglary cases. Covered property damages are broken exterior windows, as well as destroyed door and window locks.
Continue To Provide Support To Your Dependents
Family members of a person who got seriously injured or died because of a crime committed against them may be able to apply for a dependency compensation claim. It's for the loss of financial support resulting from your injury or death.
The crime victim compensation program calculates the compensation for financial support loss by determining the income, including the government pensions or benefits, that you'll lose from the time you got seriously injured or died. The amount you would've used for your own personal expenses will then be deducted from your total income. What's left may be awarded as compensation for your dependents' financial support.
Final Thoughts
Those are the most common reasons why people apply for victim compensation. Note that you're eligible for it if you're a victim who got injured or died because of a crime. Someone who was injured or died after coming to the aid of a victim is also eligible.  It's the same case for a first responder to a crime.