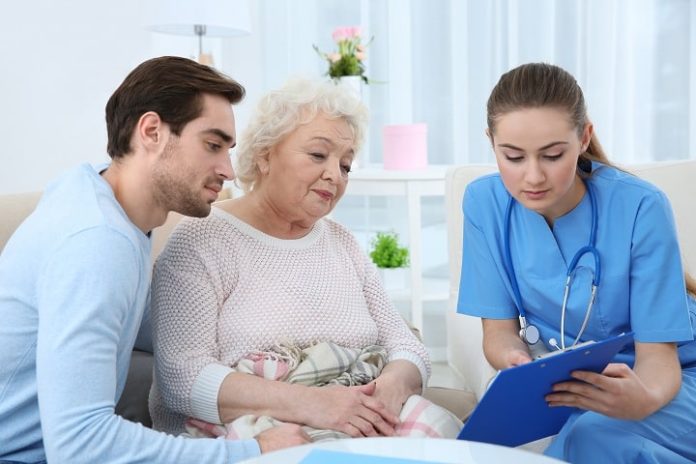 When your parents reach the age where they can no longer provide for themselves, deciding on what should be done can be one of the most difficult decisions to make. It's only natural to want to step up and reciprocate years of caring. But while you love and cherish their presence, providing care for them at home may prove to be an impossible balancing act.

During this time, the choice to move into an assisted living facility may be presented. Proper and open discussion can quickly show both sides the benefits of assisted living. Ultimately, this may be the best avenue that addresses most, if not all of the concerns your family is facing.
So, with all that in mind, below are some helpful points to keep in mind when considering assisted living for your parents:
Understand What Your Loved One's Needs Are
When moving your parents into assisted living, it's important to keep in mind that facilities may not always offer the amenities and services that your loved one needs. Keeping their physical, mental, and medical needs in mind will help you make guided decisions throughout the process.
Relative distance is important as well. Make sure to discuss how often the family plans to visit and action plans in case of emergencies. Having loved ones in a nearby city or town can be a significant stress relief for aging parents. This can serve to ease them should they consider the tips here. Furthermore, it can help make the moving decision an easier one to make.
In the end, it all boils down to what your parents need now and a few years down the line. While experts suggest that moving them in while they're relatively healthy is best, an honest discussion will still be the most important aspect to always keep in hand.
Discover How Assisted Living Can Be Financed
Financing an assisted living stay is what some consider to be the worst aspect of the moving decision. And yet, only by discussing it can you cast away misinformation and truly begin to think about your parents' future.
Although it's true that assisted living can be expensive, there can be multiple ways to address the financial needs that arise. Your parents' health care insurance can be the simplest place to start. Many insurance plans that cover seniors can come with assisted living benefits.
Additionally, your family can begin discussions on splitting the costs as well. It'll be important to approach this topic with honesty and openness to avoid arguments. Discovering what works best for your family will be the best way to manage your seniors' finances.
Visit The Facility In Person Or Through The Internet
After your family has decided on a few possible facilities, the next best step will be to arrange for a visit to the site. Visiting the location can give you a better feel of the atmosphere your parents will be living in.
Another important aspect of visiting is it can ground your parents' thoughts and anxieties. Seeing and connecting to other seniors at these facilities can assure them of a few things. Firstly, it shows them that they'll be surrounded by people their age and with their experiences. An important aspect when allaying fears of loneliness. Also, it can help to show a more accurate portrait of assisted living, one that doesn't seem akin to living in prison.
Should a physical visit wouldn't be possible, plenty of assisted living facilities offer virtual tours of their facilities. The experience of sitting next to your aging parents and going along the virtual tour can be an excellent bonding experience.
Compare Facilities Through Different Sources
Although you feel as though you've found the perfect facility, it's always best to do more research and compare with other places before making the decision. The extra time and effort made here can save you a whirlwind of trouble later.
An excellent method of checking a facility's reputation is through looking up reviews on search engine sites. Reviews made outside of their official websites can provide unbiased opinions about their services.
Additionally, it can also be a good idea to search for articles and news about your assisted living facilities of choice. All these can be insightful as to how well of a fit these places will be for your parents.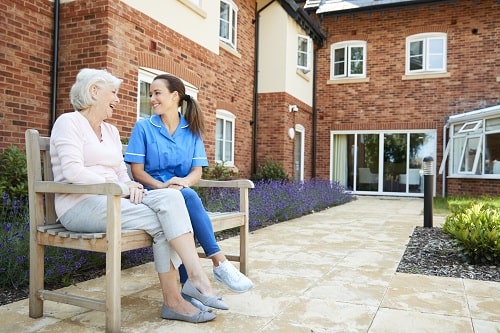 Communicate And Prepare Your Parents For the Move
When all the planning and research are done, the final topic can be the most difficult to challenge. It can only be by overcoming this final key point can you be assured of a successful move for your parents.
While your parents can put up brave fronts through the whole process, they may be just as worried as your family is. An open and heartfelt discussion will be the only method of drawing out their true emotions.
Addressing their fears and concerns before the move will help ease their anxieties. This is why taking control and accessing all the risks is crucial in putting a confident visage before them. When your family presents a united front for their sake, only then can they fully immerse themselves on their journey to wellness.
Conclusion
Moving into assisted living is a frightening time in your aging parents' life. But with the presence of their loved ones, you can help show them the benefits to be had at these facilities. Furthermore, extensive study and research will be your best tools in tackling any doubts along the way.