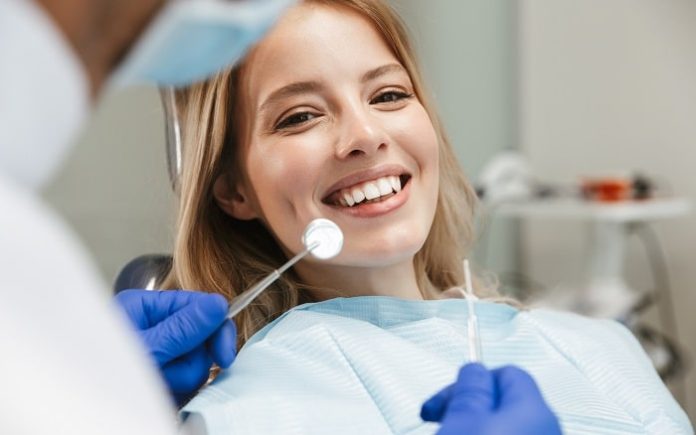 Notice how some people have the most dazzling smiles? They almost seem too perfect to be real. The good news is that everyone can acquire that smile for themselves, mostly through lifestyle changes.
The most striking characteristic of a new acquaintance is the smile. According to 48 % of adults in the US, a bright smile is the best way to make an excellent first impression. The survey also revealed that 37% of the respondents would have their crooked or stained teeth fixed if they have the same dental issues.
It's not a secret that stained teeth are a major source of concern for some—this can lower self-confidence in many ways. If you're searching for a solution to this problem, you'll find countless ways to whiten your teeth on the web. It's not that these tactics don't work, but they might be harmful.
Despite recent technological advances, it's important to remember that teeth are never entirely white. Their natural color may vary from time to time, which is healthy and acceptable. The following tips can help you lighten your teeth without undergoing extensive treatment.
Hire Dental Professionals
While you can purchase whitening kits from any drug store, it is better to go to a dentist in your locality and get more information about a professional whitening procedure. Only your dentist can provide the tools and techniques needed for a truly stunning smile.
Your dentist will perform a dental evaluation and recommend the best treatment for your teeth. Any type of dental whitening procedure will be done with products using professional-grade bleaching that will break down stains into smaller and less concentrated pieces. This can restore your teeth to their natural whiteness and help you smile more confidently. Laser teeth whitening may also be performed.
Maintain Proper Oral Hygiene
Keeping your teeth white and bright begins with good oral health. This includes brushing and flossing twice a day and using mouthwash to get rid of harmful bacteria. You may also learn some ways to maintain oral health and ensure you have the best smile. Keeping your teeth clean after eating can keep them stain-free, and adding whitening toothpaste to your routine can enhance brightness.
Consider Porcelain Veneers
In case your smile needs more than simple teeth whitening, veneers offer powerful means of improving your smile. Each porcelain veneer is a fragile, custom-made shell of porcelain designed to cover the front half of your tooth.
Due to porcelain's translucent quality, it closely mimics the look and feel of your natural teeth. Over the years, porcelain veneers have been established as one of the most popular products for creating natural-looking smiles. They only need minor care to last from 15 to 20 years, thanks to porcelain's durability.
Patients should expect to receive many veneers at once. Some patients probably only need one veneer to cover their broken or jagged tooth, while others prefer to receive six to eight veneers to improve the quality of their smile and make their teeth look as symmetrical as possible along the top of their teeth.
Be Mindful Of What You Consume
Various drinks and food may cause tooth discoloration when consumed regularly. Red wine, caffeinated drinks, sports drinks, soft drinks, and even some fruits are the usual culprits. Chromogens are the molecules in intensely pigmented foods that bind to the enamel of your teeth. Thus, reducing your consumption of these foods can help prevent teeth stains.
Brushing immediately after eating can also help. However, you should avoid brushing your teeth right after consuming acidic foods due to possible enamel damage.
The other important factor in keeping your teeth white is to avoid smoking or quit smoking altogether. Tobacco use can significantly affect your health, including your dental health. Significant tooth discoloration may result from smoking or chewing tobacco.
Try Using Activated Charcoal Toothbrush
Activated charcoal is considered a very effective remedy in healing teeth stains, yellowness, and brown streaks. Your teeth are gently cleaned by removing toxins and discoloration-causing molecules.
A charcoal toothbrush is effective in preventing gingivitis and can keep your teeth white and healthy. This is due to the activated charcoal.
These are some of the benefits of a charcoal toothbrush over a conventional one:
Removing plaque without causing tooth weakness or sensitivity
By pulling stains from enamel, the toothbrush adds more whitening power
Detoxifies teeth and gums
Cleans gum tissues by removing pathogenic organisms
Conclusion
You can never go wrong with a trip to the dentist. In mild cases, activated toothbrushes and some other proven home teeth whitening remedies can address tooth discoloration. However, these remedies won't be able to remove hard stains. Although store-bought solutions may work, your dentist knows how to whiten teeth without sacrificing their longevity. Thus, taking a trip to the dentist is always the most effective way to brighten up your smile.