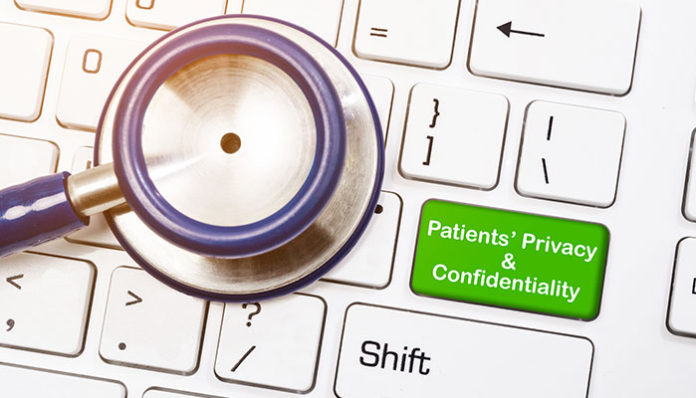 Digitization has helped advance the healthcare industry and assisted healthcare professionals in numerous ways. With technology, patients and professionals can now easily connect, and health records can now be stored for a lifetime without taking too much physical footprint. 
But in this highly digitized world, there's also an increasing need for patient confidentiality as cyber threats and data breaches continue to make news headlines. In this article, we're sharing some practical tips on how to keep patient information confidential in this modern healthcare environment. 
1. Hire A Compliance Expert Team
Maintaining patient confidentiality and ensuring strict compliance are time-consuming processes and continuous efforts. While you can do all this in-house, it's worth the cost to outsource an outside IT security company specializing in healthcare regulations to handle these ongoing processes. 
For instance, Power Consulting, an expert HIPAA compliance consulting firm, can help streamline your compliance effort and ensure your patients' data is safe and secure. They help perform security risk assessments, ensuring that your healthcare organization complies with all the necessary information regulations and rules.
Outsourcing an IT expert team allows you to gain a deeper insight into your technologies and provide you with adequate reports that can help in creating an improvement strategy. 
2. Establish A Culture Of Security
While technology has made things easier and more convenient in your organization, it's actually the people using it who make a greater impact. After all, even the most advanced technology is useless without human input. 
So, to protect your patients' confidentiality is to focus on the people involved. Doctors, nurses, lab technicians, managers, office staff, stakeholders, and every other employee in your organization must all commit to data security best practices. 
Awareness and compliance should start at the top. You need to encourage management to embrace compliance and better security practices. This makes it easier to convince staff at lower levels to comply.
You also want to provide regular training for the employees directly interacting with patient data, including doctors and nurses. Help them understand what data security means to patients, why it's critical and mandatory and how it affects the organization as a whole. Besides being a mandatory HIPAA requirement, regular training sessions serve as a refresher course on employee duty and what's expected of them. 
Helping everyone understand the importance of patient data confidentiality and privacy and ensuring everyone is on the same page can help build a culture of compliance and security.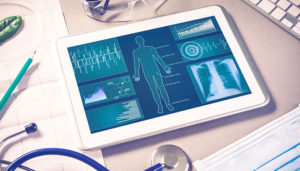 3. Check Third-Party Security
Like any other business, healthcare organizations also have partners providing supporting services. For instance, a hospital may use external legal or accounting services. If you're sharing patient data with these third-party vendors, then you need to vet their security standards to help comply with HIPAA standards. 
Third parties, also known as business associates, should be responsible for protecting patient data privacy and confidentiality, just like any healthcare organization would be. In general, you and your partner will sign an agreement specifying each party's responsibility in terms of handling and protecting patient data. 
4. Formulate A Device Security Policy
While most hospitals still use paper files, digitization has pushed physicians and healthcare workers to use mobile devices such as tablets and smartphones for better connectivity, easier access, ensuring updated information, and ultimate convenience.
That said, you also need to be aware of these additional endpoints and the security risks they bring. Mobile devices may get stolen, lost, or worse, get infected with malware and viruses that may access and spread across your organization's network.
Thus, if your organization is leveraging these mobile devices, you want to create security policies and proper handling and management of these devices. It's recommended to have a written security policy to guide mobile users on the proper use of these devices. Also, you should consider investing in mobile device management (MDM) software that can help monitor and manage each device. The best MDM software also offers useful cybersecurity tools like remote data wiping from a stolen or lost device. 
5. Always Encrypt Data
Encryption is a cybersecurity best practice that should be implemented in your organization. Even if a hacker stole your patients' database, it would be useless without the encryption key if it's encrypted. In short, encryption makes it more difficult or virtually impossible for attackers or hackers to take advantage of patients' data. 
Data encryption should be implemented all the time, whether at-rest or in-transit (whether from an app to a server or from your servers to a partner's systems). 
Take Away
As the healthcare industry adopts a more digitized process and collects a growing amount of patient data, healthcare professionals are faced with a growing issue of taking care of patient confidentiality and data privacy.
Thus, understanding how to protect your patient's health information is critical. Not only is it required by the law, but protecting patient confidentiality is also in your best interest. When patients know that their personal data is safe in your hands, they're more likely to stay loyal. So, make sure to follow the above tips to protect your patients' data and confidentiality.