Are you looking for a new career path that will allow you to take your fitness skills and turn them into an income-generating business? If so, then this blog post is perfect for you. We are going to go over 6 certifications that will help pave the way to jumpstart your career in the fitness industry.
NSCA Certified Strength and Conditioning Specialist Certification
The National Strength and Conditioning Association (NSCA) is a nonprofit professional organization with over 30,000 members worldwide. The NSCA Certified Strength and Conditioning Specialist (CSCS) certification is the most widely recognized certification in the fitness industry. The CSCS certification is designed for personal trainers, strength and conditioning coaches, physical therapists, athletic trainers, and other professionals who work with athletes or clients who are interested in improving their health and performance. To become certified, you must pass a comprehensive exam that covers all aspects of strength and conditioning theory and practice. The CSCS credential is valid for four years. If you're planning on getting strength and conditioning credentials and maintaining them, you must earn continuing credits every year. The NSCA offers a variety of continuing education courses, and many other organizations offer CSCS-approved courses.
The CSCS certification is a great way to jumpstart your career in the fitness industry. It demonstrates that you have the knowledge and skills to help clients achieve their health and performance goals. The credential also shows that you are committed to staying up-to-date on the latest research and best practices in strength and conditioning.
Associates Degree in Fitness
An Associate's degree is a two-year course of study that prepares you for entry into the workforce. It can be an excellent choice for those who want to complete their education quickly and efficiently, but it does not always represent a step up from high school. An associate's degree is also more likely than other types of degrees to prepare students for immediate employment upon graduation or completion of certificate programs. The most common type of associates program is in health professions such as nursing, medical assisting, dental hygiene, physical therapy, respiratory care, and emergency medical technicians (EMT). There are many options available with today's online courses.
NASM Personal Trainer Certification
If you are looking to become a personal trainer, the NASM Personal Trainer Certification is a great option. It is one of the most respected certifications in the industry, and it covers all of the basics that you need to know to be successful as a personal trainer. The certification also includes access to an online portal with tons of resources, so you can continue learning even after you earn your certification.
To earn your NASM Personal Trainer Certification, you will need to complete an online course and a practical exam. The online course is self-paced, so you can study at your own pace, and it includes videos, quizzes, and interactive exercises to help you learn the material. The practical exam takes place in a gym setting, and you will be tested on your ability to safely and effectively train clients. If you are looking for a comprehensive personal trainer certification that will prepare you for success in the fitness industry, the NASM Personal Trainer Certification is a great option.
ACE Personal Trainer Certification
ACE is an acronym for the American Council on Exercise. The certification course trains fitness professionals to develop safe and effective exercise programs. To become ACE Certified, you are required to pass a comprehensive examination that covers topics such as anatomy & physiology, nutrition science, CPR/AED training, lifestyle management skills including goal-setting techniques and behavior modification strategies among others. This includes courses in programming strength training exercises safely with or without machines or free weights, designing cardiovascular workout regimens using treadmills, elliptical trainers, and stationary bikes while taking into account individual health conditions of participants; developing group exercise classes based around specific themes like Kids Fitness Programmes (KFPs), becoming proficient in weightlifting technique through the correct use of dumbbells, barbells, and weight machines while lifting safely. This is a great certification for those who want to work in gyms, fitness studios, or at corporate wellness programs where you help employees meet their health & well-being goals.
AFAA Group Fitness Instructor Certification
This certification is perfect for those who want to teach group fitness classes. AFAA's program provides you with the education and training needed to become a successful group fitness instructor. Upon completion of the program, you will be able to lead safe and effective group exercise classes that cater to a variety of ages and abilities.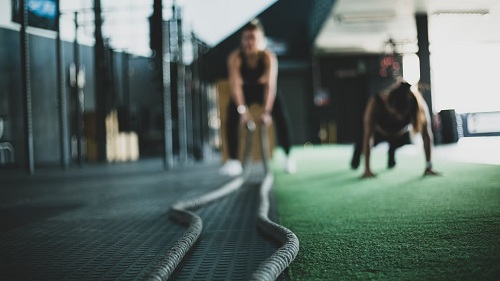 AFPA Fitness Nutrition Specialist Certification
The AFPA Fitness Nutrition Specialist Certification is perfect for those looking to specialize in the field of nutrition. This certification will teach you how to create meal plans and nutritional programs that are tailored to the individual, as well as how to assess a client's current diet and make recommendations. With this certification under your belt, you'll be able to help clients reach their health and fitness goals through proper nutrition.
These are just a few of the many certifications that are available to help you start your career in fitness. Each of these certifications offers its own unique set of skills and knowledge that will help you become successful in this industry. So, what are you waiting for? Start researching which certification is best for you.