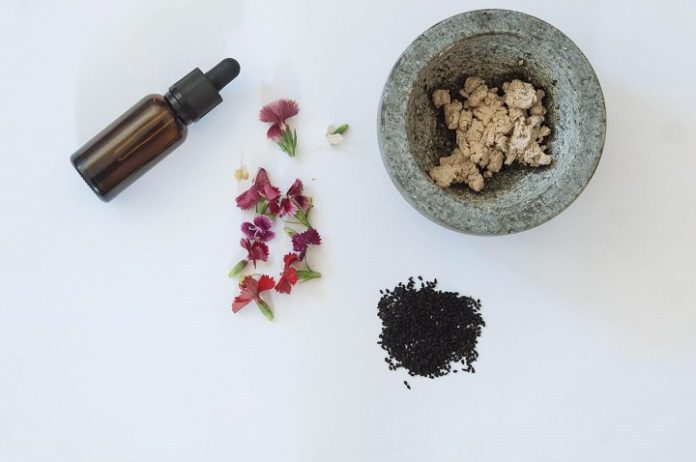 Facial skin treatments are undoubtedly among the favorites when talking about self-care. These treatments will help you achieve a better complexion, regenerate skin, clean and glowy, and will make it look ultimately healthier.  A proper skincare routine can help you deal with some ordinary skin problems such as acne, age spots, and wrinkles. The essence of your routine should be rooted in your intentions of enhancing the natural appearance of your skin. In the whole sea of different facials, you need to stick to the ones that suit your skin type the best. Hence, here are 6 suggestions that will help you rejuvenate your skin and bring back its old glow.
Acne Treatment
Acne is a common skin condition that can leave ugly marks and scars on the skin of your face and can negatively influence your self-esteem and, hence, the quality of your life. Occasional pimples are not a thing that should concern you, however, if these pimples turn into painful spots, that break out every day, and last for quite some time, then, it is high time for you to consult your dermatologist. Some companies such as Laser & Skin medical dermatology company can help you on your quest to effectively deal with this problem. Some of the treatments include skin and oral treatments, i. e. medications. Retinoids and azelaic acid are common products used for treating acne, and medications such as antibiotics, hormonal treatments, and isotretinoin are some of the medical solutions to this problem. Additionally, procedures such as chemical peels, steroid injections, and laser therapy are some of the popular procedures applied for acne-prone skin treatments.
Anti-Aging Facial Treatments
Every skin type is prone to aging and everyone's goal is to maintain a young skin appearance and maintain their skin healthily and glowy. There are some anti-aging facial treatments that use active ingredients such as glycolic acid and collagen. These ingredients can considerably prevent the signs of aging since they incorporate loads of antioxidants and inflammatory components and promote better skin tone and texture. There is a whole procedure when it comes to these facial treatments. The routine usually consists of the exfoliation, cleansing, and facial masks applied regularly. The entire procedure helps you clear away all the skin imperfections such as fine lines and wrinkles providing you with ultimately glowy and rejuvenated skin.
Diamond Facial Treatment
A diamond face treatment is a luxurious facial that can immensely benefit your skin and it indeed makes wonders when it comes to dry and dull skin. It has positive anti-age features that will increase blood circulation as well as will brighten your skin and give it a fresh look. The aim of this treatment is to remove the dead cells and all the toxins by the use of the special diamond-tipped tool in a combination with aluminum oxide crystals. This will result in better metabolism of your skin and will ultimately boost your natural beauty.
Vitamin C Facial Treatment
It has been a trend in the beauty industry for a long period of time, and Vitamin C-based products and treatments provide your skin with a whole range of benefits. One of the most accentuated properties of Vitamin C to your skin is the firm look and antioxidant properties that will smother your skin and give your complexion an even look. Additionally, Vitamin C treatments give your skin a shield protecting you from harmful rays.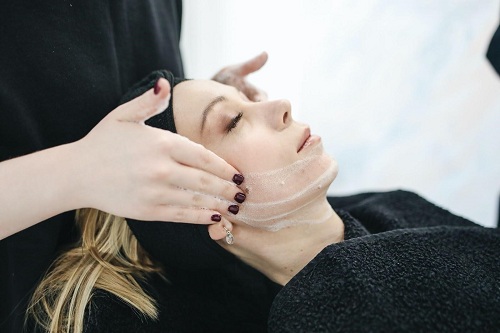 Pore Eliminating Facial Treatment
The point of this treatment is to give your skin a clean and poreless look by deeply cleaning it from all the pent-up oils and debris causing outbreaks and making your pores visually bigger, as the outcome of this treatment are unclogged and visually smaller pores that will consequently give your skin a firmer, softer, and smoother look.
Relaxing Facial Treatment
The purpose of this facial is to boost blood flow in your facial muscles and hence enhance the circulation in your skin. Incorporation of the essential oils in these treatments relaxes your muscles and soothes the skin making it look younger and moisturized. Besides this, relaxing facials will provide you with flawless skin and the feeling of relaxation, free of everyday stress and worries.
Facials are one of the greatest booms in the beauty industry lately and are a part of the everyday routine for millions of people worldwide. Most of these treatments originate from the East and are known as beneficial for the young look of your skin because of the multiple benefits and ingredients making your skin shinier and smoother.