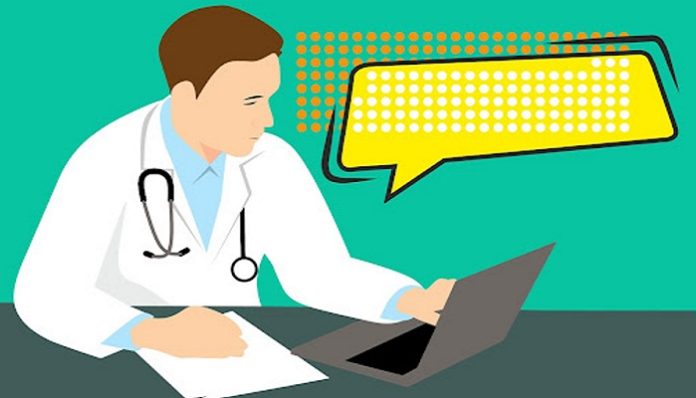 Investing in design software for medical services is not a walk in the park. With modern technology and trends such as artificial intelligence (AI) and automation as well as other disrupting technologies, it is now common to see companies with amazing dreams to develop medical applications that improve the operations of medical providers.

Even though these dreams are great and should be pursued, all the companies working on these projects find out that a lot is going on in the medical field than just coming up with a software application that meets their requirements.
There are a couple of key considerations that companies need to look at when designing software for medical devices. These considerations are vital when it comes to the success of any medical device software.
They include;
Security
Security is one of the most important considerations when investing in design software for medical devices. Cybersecurity in medical devices, as well as data privacy regulations, have left healthcare organizations with no option but to design their software applications with security in mind.
Looking at it from the side of patients and other consumers, security is supposed to build trust. This ensures that they are comfortable when it comes to providing healthcare organizations with their (the patients and consumers) personal information.
To start with, healthcare software applications are supposed to follow regulations such as GDPR (General Data Protection Regulation) for European operations and HIPAA (Health Insurance Portability and Accountability Act) for American operations.
For instance, healthcare organizations are required to obtain consent from their patients before processing personal data. Patients can also seek to find out about their data held by these applications or even have the data completely deleted from the applications.
Can Your IT Team Support the Software?
This is one of the most crucial things that you need to consider when investing in design software for medical services. Just like any other software application, your medical software application is vulnerable to failures and other forms of attacks.
What do you do when this happens? Do you have an IT team that can support the software immediately?
Does this mean that your operations are affected and you cannot attend to patients until you get the required support?
Well, you can invest in ITSM (Information Technology Service Management) – a collection of IT services that allow organizations to design, deliver, support, and manage their technological services.
ITSM solutions can help you ensure that your healthcare operational needs are aligned with your IT services. These solutions are also important when it comes to providing value to your staff and patients. With support, you will ensure that your operations are not interrupted by a system failure.
Scalability of the Design Software
When thinking about investing in design software for medical services, you need to first come up with the problems that you need to solve and the users who will benefit from the design software. Your first release should meet all these requirements.
However, you should not invest in design software that will remain in the first version throughout. What will you do when there are changes in requirements and the product needs to be changed to meet those requirements?
Well, every design software you invest in should be scalable from the very first release. If your first release brings value to your targeted users, then you should be ready for an expansion in use cases as well as the targeted users.
When this happens, you should not start designing a new software from scratch. Instead, you need to build on the existing design software and release another version. Scalability helps your patient services align with your commercial objectives.
Target Group for the Design Software
Even though the COVID-19 pandemic stretched the operations of healthcare providers, it also forced them to collaborate and work with each other. It opened new avenues for their operations driven by online and digital tools.
However, this came with new risks. Today, healthcare providers might design, build, or outsource software applications that address the needs of many stakeholders with the expectation that everyone will adopt and benefit from the applications.
This is wrong. When investing in design software for medical devices, you need to consider the group that will be using the software. You need to define what the software should accomplish and for who in your organization.
In addition, you should understand the things that the software will change in the operations of your healthcare organization, the medical staff that will be using the software, and how the software will affect how the staff engages with patients. This way, you will not only come up with a software application that meets your needs but also the needs of all the stakeholders.
User Experience (UX)
User experience (UX) comes with a host of challenges when designing software for medical services. To start with, you should make sure that you have a good user experience that allows your practitioners and clinicians to focus on patient engagement and care.
It gets more challenging when designing patient and consumer-facing software for medical devices.
Since healthcare services are associated with financial, emotional, and physical distress, you need to ensure that you have considered the personas of your target users, determining outcomes and their satisfactory experiences.
Data Processing is Vital
When investing in design software for medical devices, you should make sure that your staff does not take data processing, collection, and management as an administrative task. They should use it to not only enhance patient adherence but also engagement.
To start with, they should ensure that all patients understand how their data is used in the software applications. This is vital in increasing patient knowledge – especially treatment plans, diagnoses, and medical requirements – and improving their willingness to get treated.
For example, you can build a software application that streamlines the communication between your doctors and patients. However, you have to make sure that this application makes the diagnosis process easier and draws data from different sources.
This provides your staff with quick access to all patient health and treatment history making the treatment process easier.
Design software for medical devices is supposed to meet the requirements of its users – both the healthcare providers and other stakeholders including patients. Following the considerations discussed above, you will easily come up with a software application that does what it is supposed to do.