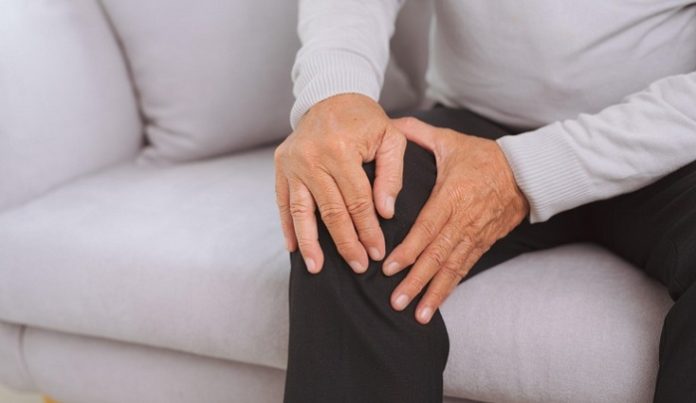 Living with arthritis can be disconcerting and disruptive. The stiffness and pain make it hard to do the everyday tasks that most people often take for granted. Even simple things like cooking dinner or wearing your shoes can be exhausting.
So, if you have arthritis, it's essential to take good care of yourself to improve in doing your daily task, relieving the pain as well as coping with difficult emotions. If your loved one is suffering from juvenile arthritis and you need financial assistance, you can ask legal experts who published an article about it to know if their condition is qualified for disability benefits.
Although living with arthritis is hard, there are some things and do-it-yourself strategies that'll help you conserve your energy, accomplish daily tasks easily, adapt to lifestyle disruptions, and protect your joints.
Below are some of the things you should know about when you're living with arthritis:
Take Extra Care of Yourself
Staying on top of arthritis and taking extra care of yourself is a huge part of your arthritis treatment. For instance, take all your prescribed medicines as directed by your doctor. Don't skip a dose and always tell your doctor if you experience any side effects.
Even when your stiffness and pain are less of a problem, keep all your medical appointments. Consult your doctor regularly. If possible, consult a rheumatologist to review your treatment plan and if it requires any tweaks.
Be Aware of Your Treatment Options
There are countless treatments you can consider to relieve stiffness and pain and slow down the progress of your arthritis. You can work with a healthcare expert to determine the best combination of treatments that are suitable for the kind of arthritis that you have. There are different kinds of arthritis like osteoarthritis and rheumatoid arthritis, where joints were mostly affected. The treatment would depend on the amount of pain you experience.
Always Eat A Healthy and Well-Balanced Diet
One of the things that you should know about living with arthritis is the importance of eating a healthy and having a well-balanced diet. This kind of lifestyle will help you prevent having an inflammation. Fish, including sardines, tuna, trout, and salmon are full of omega-3 fatty acids that curb cytokines, the chemicals that cause inflammation.
In your diet, it's also crucial to include fruits and vegetables that have antioxidants that fight the body's damaging free-radical molecules. Choose whole grains such as barley, oatmeal, and brown rice. This kind of food also helps in reducing inflammation naturally.
If you don't know what to include or remove from your diet, it's best to ask for your doctor's suggestion. He or she may refer you to the best dietitian and nutritionist in your local area.
Investing in Yourself Is Essential
You shouldn't give up your life just because you're diagnosed with arthritis. If you want to feel better, you must invest in yourself and you can do that by making important changes in your lifestyle like staying active.
Just ensure that your goals are realistic, even if they involve small steps. If necessary, ask your family or friends to help you make those changes possible, and don't forget to monitor the changes in your body or your behavior.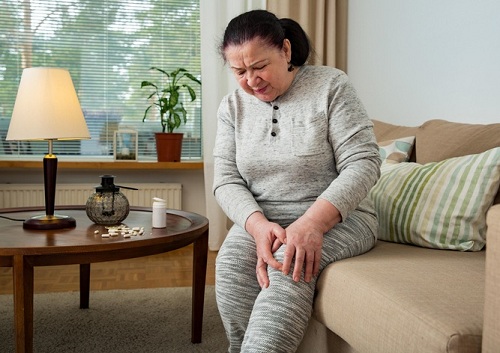 Avoid Stress
Avoid movements or positions that put stress on your joints. For instance, opening a tight lid can be hard if you suffer from hand arthritis. The best solution for this is to set the jar on a cloth, lean on your jar using your palm, and turn its lid with a shoulder motion. If that doesn't work for you, buying a wall-mounted jar opener may come in handy.
Perform Regular Exercise
When you experience painful joints or joint stiffness, you might not like to move around. However, you must try to stay active. It'll help you ease the symptoms and avoid long-term problems. There are some types of exercise that are best for people with arthritis are stretching, strengthening muscles, and low-impact aerobic exercise.
Slow and gentle exercises, such as yoga, tai chi, and Pilates can also help you boost your flexibility and balance. They can also ease your pain.
All of these exercises aren't just good for your body, they're also benefit your mind. They can get rid of your stress and build your strength at the same time. However, if you're experiencing lots of pain when exercising, stop what you're doing and talk with your therapist or doctor before starting any exercise again.
Conclusion
Living with arthritis is indeed challenging and frustrating at the same time, especially if you don't have much money to finance your healthcare needs. However, with the listed tips above, you'll learn more on how to live well and better even with arthritis. Just don't forget to consult your doctor regularly to get updates about your condition.