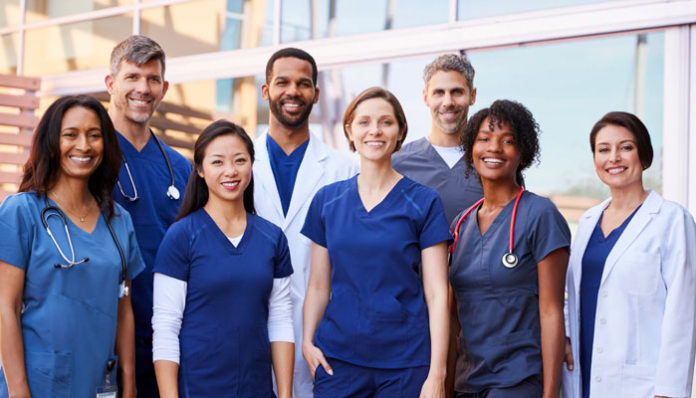 The American Hospital Association wants to support its members as they manage workforce opportunities and challenges by highlighting solutions and services in its newly released digital toolkit, Strengthening the Healthcare Workforce.

The report's Building the Team section includes advice on innovative employment methods, diversity and inclusion initiatives, and recruitment and retention tactics. The report's preface states that AHA does not expect the toolbox to be exhaustive. It serves as a supplement to existing AHA playbook materials that deal with the long-term viability of the nursing workforce. Each subsection contains-
Important factors and inquiries to motivate action
Recommendations for team members' conversations
Top lessons learned and recommendations for CEOs and leaders
Under a framework for action, AHA created the piece on team building in addition to previously published sections on assisting the group and using data and technology to aid the workforce.
The framework addresses current and future issues, such as developing a culture of healing, innovative staffing, technological advances, updates to care model designs, technology support, leadership development, educational routes and patterns, strategic workforce planning, and more. Each section includes recommendations that can assist hospital and health system executives in changing their team-building strategies as well as links to studies, articles, models, and assessment tools.
Notably, Chapter 4 on data and analytics examines the gathering of internal data from human resources departments for decision-making as well as other internal data elements, like daily patient censuses, quality indicators, and financial information.
A team effort goes into the data. Without a doubt, there are isolated areas of crucial data throughout the firm that, when combined, will offer insights. Be sure to invest in data gathering and analysis as one moves through piloting alternative interventions and models to measure these metrics.
Physician burnout is at an all-time high, according to a new research report from the American Medical Association, Mayo Clinic, and Stanford Medicine published just this week. More than half of all healthcare employees report feeling burned out, which is leading many of them to leave the field.
90% of nurses, according to one study, are thinking about leaving their jobs.
Health system leaders must work to address these workforce issues, which include the outbreak itself, safety worries, technological difficulties, patient unhappiness with EHRs, and rigorous record keeping.
The resource, which was created with specialists from the AHA Board of Trustees' Task Force on Workforce, states that the landscape has evolved; they can't anticipate the same outcomes with a one-size-fits-all strategy to recruiting. Healthcare workers are exhausted, so it's important to address their wellbeing as well as to support their flexibility and family obligations in order to keep a good team. Having a positive workplace culture where team members feel appreciated is crucial to keeping loyal employees.