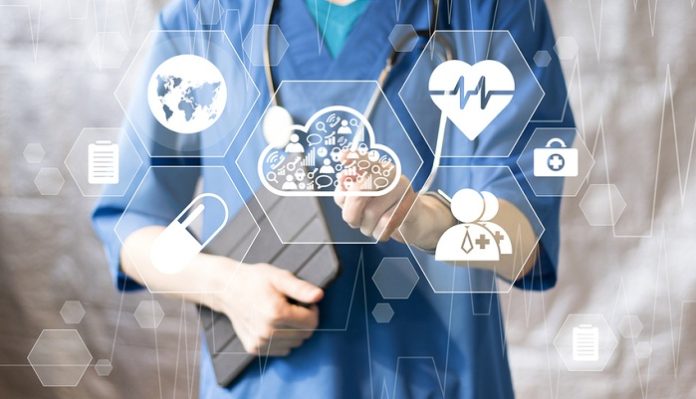 The COVID-19 pandemic has sped up innovation, which has led to cloud technology being frequently referred to as a game-changer for e-health. Organizations have welcomed digital innovation in a variety of fields, from health care to medical research, in an effort to limit disruption. This momentum can be used by public healthcare to tackle other problems like chronic illness, ageing populations, and rising healthcare costs.
In a recent paper, ACCESS Health and the AWS Institute examined the advantages and disadvantages of using digital healthcare technologies. To better understand the industry's viewpoints on cloud adoption, ACCESS Health collaborated with the AWS Institute to interview 39 policymakers, healthcare chief information officers (CIOs), and digital health specialists. The study, which covered 12 nations in the APAC region, showed that government and healthcare representatives have a rare chance to stimulate further innovation by adopting three crucial measures: establish clear guidelines for cloud data governance; craft powerful cloud-first policies; and give priority to cloud skills training.
One of the major conclusions of the study was that healthcare providers desire clear direction for their policy frameworks. Public healthcare will be able to flourish in an era of technological development if governments develop cloud-first policies expressly for healthcare data demands and put in place risk-based regulatory regimes built on internationally recognised standards. By establishing frameworks with open standards for highly secure interoperability and data interchange, healthcare organisations will then have the chance to develop linked and patient-centered healthcare systems. It may be possible to give governments a clear transformation roadmap that enables organisations to create a connected health ecosystem while minimising infrastructure costs and gaining access to scalable IT resources by creating a central digital health board that prioritises cloud-based technology. To nurture a mature digital healthcare system and realise the full potential of cloud technology, governments may also want to think about developing policies to encourage digital health advancement, such as startup-friendly procurement policies and support networks for startups in partnership with the private sector.
Another significant issue raised in the report was bridging the digital skills gap at all levels. By collaborating with the sector to implement educational programmes to upgrade the workforce's skills and develop human-centric digital health systems, governments have the chance to future-proof public healthcare. Better cloud education can assist management performance and senior decision makers in properly realising the full potential and possibilities of revolutionary innovations. Skills training can increase organisational effectiveness. The ACCESS Health and AWS Institute analysis found that the adoption of cloud services throughout the region's health systems is hampered by the industry's widespread lack of understanding of cloud services. Enhanced education can help bridge this knowledge gap and enable business leaders to fully exploit the cloud's entire potential.
The cloud may give healthcare organisations the flexibility they need to innovate, streamline operations, and change quickly in a scalable and affordable manner. Adopting digitalization on the cloud can lead to noticeable improvements in patient outcomes, such as shorter wait times, lower healthcare expenditures, and quicker diagnosis. In order to fully utilise the potential of the cloud, governing authorities must first create frameworks and policies that encourage cloud adoption throughout the public health system. The time has come to take advantage of the pandemic's unique ability to expedite change and move public healthcare toward a brighter future.