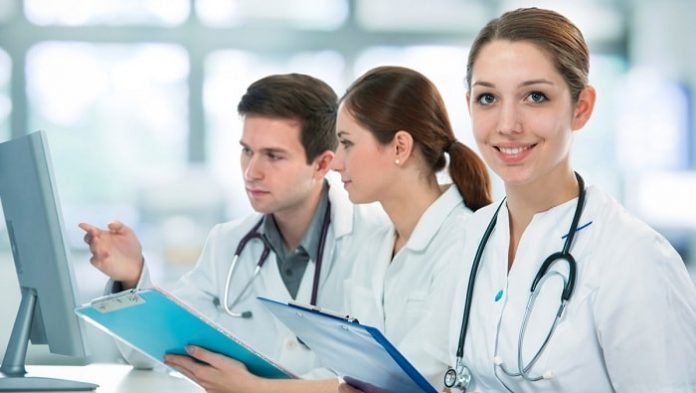 Cerner Corp. will implement a new feature to help doctors compare prescription drug prices for their patients.
The capability, developed by Surescripts LLC of Arlington, Va., will pull in pharmacy benefit information from CVS Health and Express Scripts, covering about two-thirds of patients.
"Each person needs to be at the center of their own health and care. With this new functionality in the EHR, not only will people have added visibility to their choices of prescriptions, but individuals can work together with their physicians to create a medication plan they can adhere to and afford," Cerner President Zane Burke said in a release.
Cerner hopes the benefit will help boost medication adherence among patients, by providing them with options they can access more easily or at a lower cost. Having the opportunity to talk to their doctor about pricing should also reduce "sticker shock" once they arrive at the pharmacy to pick up their prescription.
The feature will become available in Cerner's Millennium electronic health record system starting in March. It will allow physicians to access information in real time to see which prescription options may be less costly to patients, depending on their insurance plans.
Physicians will be able to view a patient's out-of-pocket cost for a prescription, identify alternative drug options, and view if a drug is subject to prior authorization or other restrictions that could prevent a patient from filling the prescription immediately.
"The ability for physicians to access patient-specific prescription pricing information directly in their workflow supports a more meaningful dialogue and medication decision between the patient and the provider and is a huge step toward improving medication adherence," Surescripts Chief Product Officer Mike Pritts said in the release.
Cerner is one of several electronic health record systems using the technology. In November, Surescripts announced it would work with six health record companies to provide its real-time prescription benefit. Surescripts also works with Epic, GE Healthcare and Meditech, according to its website.