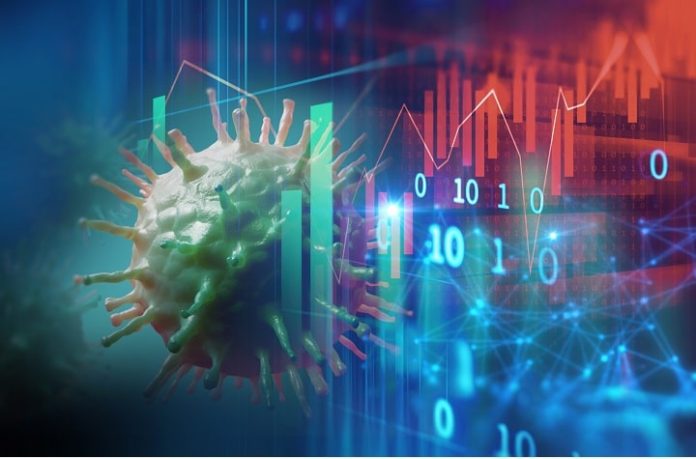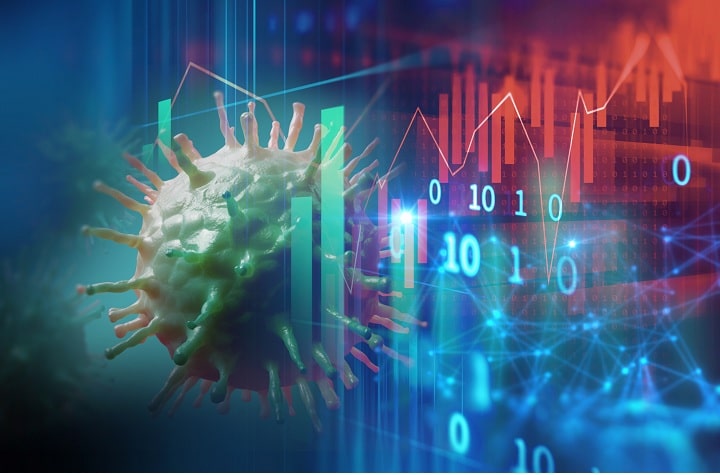 As per a new study that may be one of the oldest and largest on record to track people with protracted COVID, the vast majority of the people who were hospitalised with COVID-19 early in the outbreak had lingering symptoms even two years after their first infection.
The recently published study indicated that two years later, 55% of patients reportedly had at minimum one COVID-19 symptom. This was an improvement over six months following infection, when 68 percent of those infected developed signs. Researchers from the China-Japan Friendship Hospital examined the medical data of 1,192 people who were admitted to Jin Yin-tan Hospital in Wuhan, China, and released between January 7 and May 29, 2020.
The researchers checked back with the patients six months, a year, and two years after they were discharged to get their subjective evaluation of their symptoms. More objective medical tests, such as lung function tests, CT scans, and six-minute walk tests, were also used to evaluate the individuals.
Two years later, the participants' health was significantly worse. Those with lasting COVID-19 symptoms reported pain, weariness, sleeping troubles, and mental health issues. Long-term lung issues were more common in patients who received higher-level breathing support while in the hospital.
Participants who had persistent symptoms also visited the doctor more frequently than before the outbreak. They had a tougher time exercising and had a lower quality of life overall. The majority had returned to work, but it's unclear whether they were performing at the same pace as before they became ill. China-Japan Friendship Hospital's Dr. Bin Cao, one of the study's co-authors, thinks that the findings would motivate clinicians to check up with patients who have COVID-19 infection years after the primary infection. In a news release, Cao stated that there is a compelling need to provide continuous assistance to a considerable proportion of patients who have had COVID-19 and to investigate how vaccinations, developing treatments, and variations affect long-term healthcare outcomes.
There are some limitations to the research. The results were not compared to those who had been hospitalised for causes other than COVID to see if they, too, experienced persistent problems. They compared the inpatient group to people who had never taken COVID-19 in the community; both groups had health issues a year later, but about half as many as the hospitalised group.
Another problem was that the study only featured one hospital, so the findings may not apply to all COVID-19 patients in hospitals. Patients were frequently detained in hospitals for longer during the pandemic than they are now, which could affect how long somebody had symptoms. Because the study was conducted early in the outbreak, it's unknown whether similar results would be seen in people who were ill with later coronavirus strains or in people who had been inoculated.
Dr. Devang Sanghavi, a critical care expert at Mayo Clinic in Jacksonville, Florida, who studies long-term COVID and deals with long-term COVID patients, hopes that future long COVID studies will incorporate vaccination status. Sanghavi, who was not part of the study, stated that the only thing he knows he can safely provide to COVID users is vaccination. If they evaluate the occurrence of signs of long COVID in non-vaccinated and vaccinated patients, they find that vaccinated patients have fewer severe symptoms and are less likely to have long COVID.
Sanghavi, like the authors, expects that the findings will help politicians recognise the need for funding long-haul research and expanding infrastructure to better handle long-haul patients. According to studies, there could be huge numbers of people with extended COVID. Sanghavi explained that, for now, these patients appear to be an afterthought.
The analysis estimates how many individuals will require assistance. He is not sure if people tried to get a schedule for a primary care visit, but in many regions, it can take weeks or even months. And that's only for a basic check-up; forget about the extended COVID. That's a lot more time, he remarked. More physicians will also have to be taught about how to help those with lengthy COVID, as per Sanghavi. One expert says that the healthcare system is unprepared for the kind of patient influx that this illness will entail.
Dr. Kristine Erlandson, an associate professor of medicine and a communicable diseases specialist at the University of Colorado, has been recruiting patients for a research on COVID-19's long-term effects. The project is part of the RECOVER experiment at the National Institutes of Health.
Long COVID has piqued the interest of so many individuals, Erlandson said, that her co-workers still haven't had to publicise the study; there seems to be a waiting list.
The findings of the current study match what personnel at long-haul clinics are witnessing. This is comparable to what one hears from patients in the United States, who claim they are still experiencing symptoms two years later, especially in the first wave of pandemic patients. This is something experts have been hearing anecdotally for some time, so it's always wonderful to have it written. Erlandson, who has not been involved in the research, said individuals in her clinic share similar symptoms, the most common of which are sleeping problems and weariness.
She stressed that COVID-19 symptoms do not require hospitalisation, and she expects that future research will determine how long non-hospitalized people are experiencing effects. Some of the research subjects improved after a year, but then deteriorated after two years, according to Erlandson.
Such extended trials are intriguing because they show that there is no progressive improvement. In terms of growth, people fluctuate, she said. Erlandson said she'll be interested to see if the individuals improve after the two years or if COVID-19 turns out to be a debilitating disease. Certain conditions can be treated by doctors, but there is no cure for long COVID.
Unless they can get some form of treatment, she is concerned that it will have a long-term impact on impairment and ability for some people.