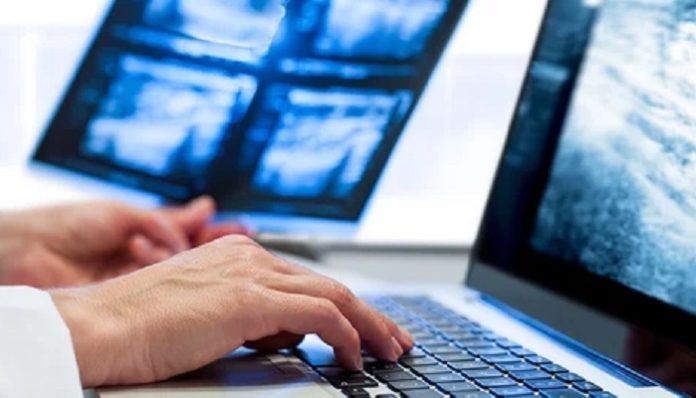 To be incorporated into the region's Malaffi health information exchange platform, the Department of Health in Abu Dhabi has established an image exchange solution. Thanks to the solution, authorised physicians will have safe access to radiography and diagnostic pictures as part of patient records.
Following a staged approach, two million radiology images, including X-rays, CT scans, MRIs, and ultrasound images, will be accessible through Malaffi from more than 60 different healthcare facilities throughout Abu Dhabi.
Nine hospitals from the NMC Healthcare group and Reem Hospital are already linked and exchanging radiology pictures. Patients won't need to bring hard copies of scans and CDs to every appointment once all sites are connected.
Patients and healthcare professionals are put under a great deal of stress by the time and effort required to retrieve radiological and diagnostic pictures from various systems. Clinicians must have secure access to radiological images in order to improve decision-making and the provision of high-quality patient care. For surgeons, gynaecologists, obstetricians, internal medicine specialists, and cancer care teams to have a comprehensive understanding of patients' medical histories from encounters at various facilities, access to photographs is very crucial.
Additionally, it lessens the need for repeated, costly, and intrusive radiology tests, protecting patients from needless radiation while saving time and money. Medical image exchange systems are anticipated to be implemented internationally at a large rate as a result of the increased uptake of IoT in the healthcare sector, as per Persistence Market Research.
To aid in the access and interoperability of radiology and other imaging data, Google Cloud recently announced the debut of its Medical Imaging Suite.
The addition of an image sharing solution to the Malaffi provider portal would significantly aid in the ongoing development of a strong and fully digitalized healthcare sector in the Emirate, according to undersecretary of the Abu Dhabi Department of Health, H.E. Dr. Jamal Mohammed Al Kaabi.
Malaffi's acting CEO, Robert Denson, stated that they are always working to expand the functionality and clinical value of Malaffi and to provide a comprehensive picture of patient records. The latest string to the bow is ensuring that radiology images are included in the transferred information. Medical imaging provides the bedrock of diagnosis, said Mark Adams, interim CEO of NMC Healthcare. Malaffi has taken further strides towards establishing a complete and integrated digital health ecosystem with the introduction of the image exchange service. By exchanging medical photos, doctors can create stronger referral networks, make more precise diagnoses, improve workflow, cut down on clinical time, and monitor the development of their patients as they undergo therapy.
They are thrilled to be one of the first health centres to contribute to the picture exchange solution supplied by Malaffi, said IT director at Reem Hospital, Naushad Mohammed. As they work to establish themselves as a premier and reputable hospital in the UAE, the adoption of cutting-edge clinical care pathways is essential.