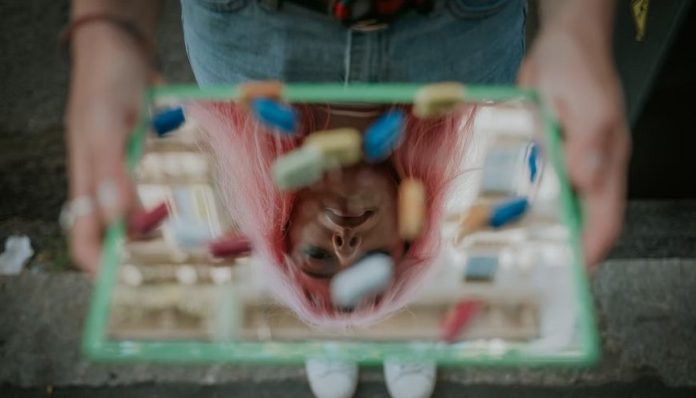 When facing a drug or alcohol addiction, it's important to find a rehab center that supports your specific needs. It is not as simple as checking into the most expensive facility you can afford. There is a number of things you need to consider first, starting with your specific needs and all the way to your end goal.

The WHO reports that around 35 million people suffer from drug use disorder globally. But information surrounding the rehabilitation of drug users is not very commonly available. This is mostly due to stigma, as rehabilitation can be very successful with the right treatment and motivation.
But before you check yourself or your loved one into a rehabilitation clinic, here is a list of 5 things you need to consider to see if it is the right option:
The Treatment
The kind of treatment offered by the facility is the most important factor to consider, so that is what we are going to talk about first.
A quick Google search will tell you that the treatments can be broken down into two broad groups. Inpatient and outpatient. Inpatient treatment includes the patient checking into a facility and spending some time there, typically 30-90 days. This is typically suitable for people with severe addiction or supplementary mental health issues.
If your addiction is not severe, outpatient treatment can be sufficient for you. It includes people carrying on with their daily life while regularly visiting group therapies and counseling sessions to get over their addiction. It is also useful for people who have just completed inpatient treatment and want to make sure they don't relapse.
If you have any accompanying mental health condition, that will dictate your treatment requirements as well. A study of the correlation between anxiety disorder and alcoholism has demonstrated that people who use alcohol to cope with their anxiety form a feedback loop. In the long run, their alcoholism heightens their symptoms of anxiety.
In such a scenario, you can't treat one problem without the other. Your mental health, your demographic, your lifestyle, your social standing, everything will impact the correct course of treatment for you. Therefore, try to enroll yourself in a rehabilitation facility that uses a variety of different treatment methods, so they can tailor make your recovery plan according to your needs.
Epiphany Wellness is a New Jersey-based rehabilitation clinic that offers a myriad of different approaches to rehab, from dual diagnosis and partial hospitalization to outpatient treatment with a solid aftercare plan. You can use their facility as a model when you search for a rehab center.
It can be overwhelming to decide what you want or what is best for you. If you face that problem, seek advice from a doctor or some other trained professional. You can also contact the clinic directly to ask for their recommendations.
The Aftercare Program
The National Institute of Drug Abuse reports that 40-60% of patients relapse after the treatment stops. It is common for any chronic illness. It does not mean the treatment has failed but that it needs to resume and be modified. The chances are you will feel the urge to relapse as well. Therefore, you need to make sure your rehab clinic offers a good aftercare program.
The aftercare program is an essential part of any recovery process, and it's important to stay connected with your treatment team after you finish your rehabilitation program. The goal of aftercare is to help people who are recovering from addiction to successfully integrate their new lives into their communities and families. In addition, many rehab centers offer sober living options for people who need more support transitioning back into society at large.
A good aftercare program will help you continue the progress made during treatment by helping you identify triggers that could lead to relapse and providing resources for continued care and support after treatment has ended. A good aftercare program will also provide practical tools such as budgeting skills training, employment assistance programs, and life skills classes that can help prevent relapse.
The Amenities
Many people are surprised to learn that a rehab facility has many of the same amenities as a resort. Many facilities offer access to pools, gyms, libraries, or even small-scale movie theaters. These facilities usually get better with the increasing cost. You can go through the list of facilities a clinic offers to see if you will enjoy your time there. This should play a part in your decision-making process.
But do be careful, though. Often clinics try to reel in new clients with the promise of glamorous amenities or promise to 'cure' addiction through yoga, detoxification diet, equine therapy, and such.
Margaret. A. E. Jarvis, MD, the chief of addiction services for Geisinger Neuroscience Institute, says, "If it looks too good to be true, then it is. If there are promises of a cure, addiction is not a disease that can be cured. It can be managed."
The available amenities should be an afterthought when it comes to selecting a rehabilitation clinic. The first priority always has to be the quality of the treatment and the qualification and experience of the staff.
The Cost
The cost of seeking treatment is also an important consideration. Costlier doesn't necessarily mean better. It just means fancier.
The cost of treatment can vary from none to upwards of tens of thousands of dollars a month. Your priority has to be selecting the clinic that will provide you with the right treatment. After you have prepared a short list of such clinics, you can compare them based on their fees and amenities and come to a final decision.
You can see if those clinics accept insurance. Or, going the other way, you can see which clinics are covered by your health plan. Remember that rehab probably won't be cheap. But if it offers the right plan, you should consider spending the money.
The Location
The location of your treatment clinic does not directly affect the outcome of the program. It is mostly a matter of your preference. If you want to stay in touch with your family as much as possible, pick a clinic closer to your home. But if you feel cutting off connection with your regular surroundings would help you, then pick a clinic in a different city or state.
If you pick a clinic far away, consider beforehand how you will participate in the aftercare program. As explained before, you will probably need help managing your addiction even after you have completed your program. Therefore you need to find a way to stay in touch with your clinic.
Deciding on a rehabilitation clinic can be a hard task. It is even harder to keep yourself motivated enough to control your addiction. But people are overcoming their addiction every day. With the right plan and the will to fight, you can do it too.