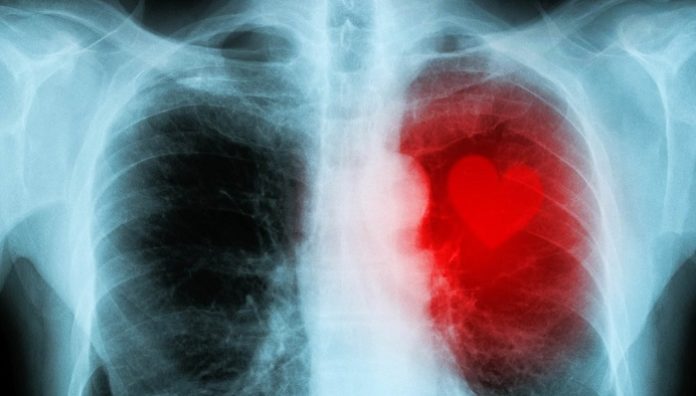 The team has been given a grant of £545,000 from the British Heart Foundation to create and test a computer algorithm capable of detecting undiagnosed coronary heart disease in CT scans.

CT scans are increasingly used to identify a range of diseases, unrelated to the heart. However, there are often signs of hardening of the arteries on these scans.
The researchers are looking to develop an automated way of finding and measuring these signs, and linking them with other risk factors for heart disease. The algorithm would be used to detect patients at risk of heart disease, enabling doctors to potentially treat people before they have a heart attack and potentially saving thousands of lives.
The project is being led by Dr Michelle Williams, from the British Heart Foundation's Centre for Cardiovascular Science at the University of Edinburgh. She said: "There are over 10,000 hospital admissions for heart attacks each year in Scotland alone and while survival rates have significantly improved over the years, it is vital we try to find new ways to stop them from happening in the first place.
"There is much work to be done to develop and test such an algorithm, but ultimately we would hope it could be used to spot the signs of coronary artery disease in clinical practice and identify patients who may otherwise be missed."
The algorithm will be developed and tested using CT scans from previous and on-going research studies at the university.
The British Heart Foundation's Associate Medical Director, Professor James Leiper, said: "This is an exciting project that in the future could have real implications for clinicians and most importantly, of course, for patients. It's vital we find new ways to identify risk factors for heart disease so we can treat patients before symptoms occur. Over the years, research has played a pivotal role in increasing survival rates from heart attack. In the 1960s, more than seven out of 10 heart attacks in the UK were fatal. Now, thanks in part to research funded by us, at least seven out of 10 people survive and we hope new projects like this one in Edinburgh could help save and improve many more lives."