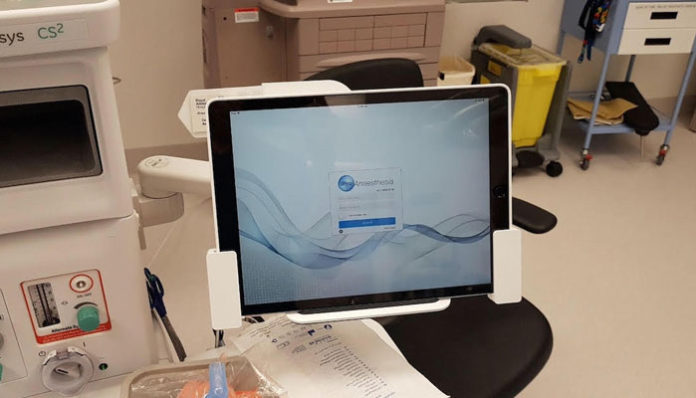 To replace the outdated paper-based procedures in its healthcare services, Te Whata Ora Waikato, formerly the Waikato District Health Board, has hired Altera Digital Health to enforce a full suite of cloud-based anaesthetic information management solutions from healthcare technology provider Provation.
Why It's Important
According to a press release, Altera will provide the Waikato Hospital and Thames Hospital, which together operate 34 operating rooms and 37 PACU beds, with the Provation iPro Anaesthesia system. The iPro pre-admission screening, IntraOp, Acute Pain Management, PACU, and Analytics make up the iPro system. iPro Anaesthesia can wirelessly feed patient physiological data from anaesthesia devices and offers round-the-clock help to handle access to patient health information. Additionally, it enables doctors to monitor compliance, clinical findings, and efficiency measures.
Furthermore, it offers narcotic reconciliation capabilities, may be coupled with Pyxis for the administration of anaesthesia drugs, and can connect with EHR, PAS, pathology, and radiology systems.
By the end of March of the following year, the system is expected to be operational in both hospitals.
Why It Matters
Te Whatu Ora Waikato, the health district that provides services to more than 425,000 people, launched an open market approach that resulted in Altera winning the contract to digitise the perioperative procedures at facilities.
In order to ensure patient outcomes and quality of service through the digitization of the perioperative processes and linkage of the anaesthetic machine telematics to a shared database, according to a spokeswoman for the agency, they were looking for digital anaesthesia solutions.
In a statement, Altera promised to collaborate extensively with regional health organisations and medical professionals to reflect local practises and terminology in how the iPro Anaesthesia system is set up. According to Todd Haebich, the company's ANZ general manager, this means that the system matches local language, medications, procedures, and system integrations unique to that specific healthcare setting so that it merges in effortlessly.
The Bigger Trend
The Provation iPro system has also been implemented by Altera at the Mt. Gambier and Districts Health Service in South Australia. The same technology, whose deployment got underway in 2017 with the launch of the iPro IntraOp, has also been selected by the Royal Adelaide Hospital.
Changi General Hospital and Sengkang General Hospital in Singapore have received the system, and the National Heart Centre Singapore and Singapore General Hospital are currently implementing it. The St. Luke's Medical Center in Manila also has it.
To further facilitate interoperability throughout its network, SingHealth has extended its partnership with Altera. Their cooperation, which began in 2017, has been extended by the most recent arrangement through 2029.