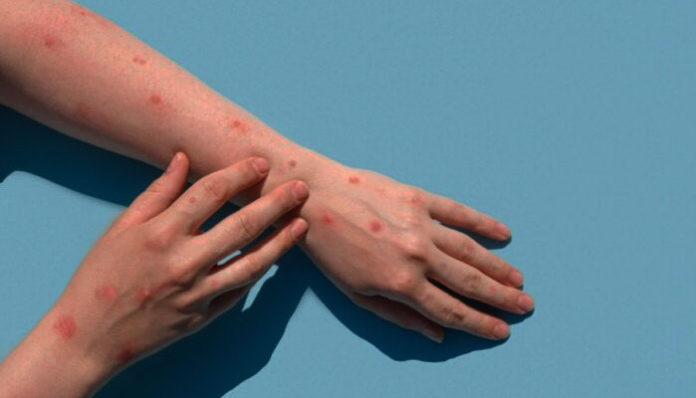 The outbreak of monkeypox has been designated a public health emergency of global concern by the World Health Organization (WHO). Following the Thursday meeting of WHO's second emergency committee on the matter, the decision was made public at the end of last week.
The WHO's Tedros Adhanom Ghebreyesus declared on July 23rd that he has determined that the global monkeypox outbreak constitutes a public health emergency of international concern. Tedros claimed that despite the committee's inability to agree, he arrived at the conclusion after taking into account the five factors necessary to determine whether an outbreak qualifies as a public health emergency of global significance.
For the moment, this outbreak is concentrated among men who have sex with men, especially those who have multiple partners, he continued, it suggests that this is an epidemic that may be halted by using the appropriate tactics among the appropriate populations.
On June 23, after its first emergency committee meeting, WHO decided not to declare the monkeypox outbreak a public health emergency of global significance. Tedros indicated at the time that, despite the growing health risk that WHO will be closely monitoring, the emergency panel had recommended that, for the time being, the incident does not constitute a public health emergency of global worry.
An extraordinary incident that poses a public health risk to the other States through the international transmission of illness and may potentially necessitate a concerted worldwide response is what the World Health Organization refers to as a public health emergency of worldwide importance.
The organization's emergency monkeypox committee first convened in late June. At that time, its members expressed significant worries about the size and speed of the virus outbreak but emphasised that it did not constitute a public health emergency of concern to the entire world. According to Tedros, the committee was reconstituted so that it could present the most recent facts.
The PHEIC label, which stands for an international agreement to help in avoiding and managing public health risks that have the potential to spread internationally, is derived from the International Health Regulations-IHR, which were formed in 2005.
The rules are described as follows by the US Centers for Disease Control and Prevention: 196 nations have signed a binding agreement to develop the potential to recognise and identify possible global public health emergencies. IHR stipulates that all nations must be able to identify, evaluate, communicate, and react to public health emergencies.
There are currently two public health crises: polio, which started in 2014, and COVID-19, which will begin in 2020. Four more PHEICs have occurred since the regulations went into effect: the H1N1 flu in 2009 and 2010; the Ebola virus in 2014; the Zika virus in 2016; and the Ebola virus in 2019–2020. Data from the US Centers for Disease Control and Prevention shows that approximately 2,800 monkeypox cases are currently suspected or confirmed in 44 states, Washington, DC, and Puerto Rico. Over 16,500 cases have been reported across 74 countries globally.
Monkeypox is a far less severe cousin of the now-extinct smallpox virus. It is typically contracted by a rodent or small mammal and is native to portions of West and Central Africa.
The monkeypox virus can be transferred through coming into contact with bodily fluids, open sores, or contaminated objects, including clothing and bedding. According to the CDC, it can also be transmitted from person to person through respiratory secretions, usually in a confined space.
A high risk of infection exists for anyone who has come into contact with someone who has a rash that resembles monkeypox or who has come into contact with someone who has either a suspected or proven case of monkeypox. Because males who have sex with men have made up a sizable share of this year's diagnoses, public health professionals are focusing their prevention efforts on this group.