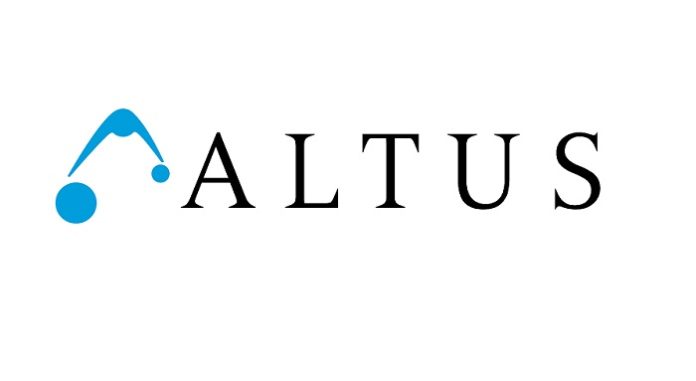 Altus Industries Inc, a west Michigan designer, manufacturer, assembler and marketer of medical, point-of-care workstations used across the healthcare industry, has expanded their leadership team in 2021. Joe Hillebrand was appointed to the Director of Sales role, while Steve O'Berski and Bridget Conley were recently hired as the Director of Operations and Director of Marketing respectively.
"In order to meet and then exceed our growth and innovation targets, it became clear that Altus needed the right people in the right seats when it came to our leadership team," said Craig VanderHeide, Chief Executive Officer at Altus. "We have already seen effective collaboration and meaningful results since promoting Joe and bringing on Steve and Bridget. I look forward to everything our team will accomplish going forward."
Joining the company in 2018, Joe Hillebrand began as an outside medical equipment sales representative and then joined full-time in early 2020 as National Sales Director. Hillebrand is filling co-founder Eric Kahkonen's former position as the Director of Sales for Altus. In his role, Hillebrand leads all sales operations, champions product development initiatives, and ensures a 'customer first' approach to service. Hillebrand's strategic and leadership experience includes several years as a senior trader and a quantitative trader in Chicago, IL. Hillebrand holds a BA in Political Science from the University of Vermont.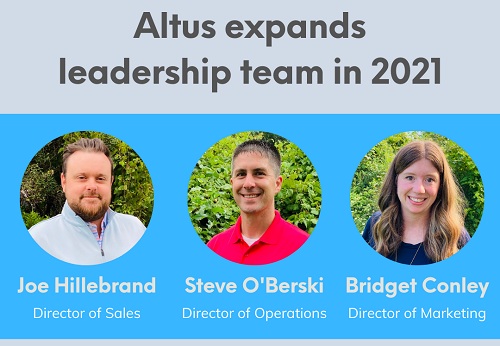 Steve O'Berski, the Director of Operations for Altus, is leading end-to-end order fulfillment, supply chain management, quality system governance, and customer satisfaction. His role also includes driving continuous improvement throughout the business and promoting an engaging company culture. O'Berski comes to Altus with extensive experience in operations, supply chain management, and leadership while working for both John Deere and Stryker Corporation.
O'Berski holds a BA in Business Management from Calvin University. As Director of Marketing, Bridget Conley leads the development and execution of the company's overall marketing strategy. Most recently, Conley was an account manager for a digital marketing agency serving healthcare and manufacturing industries. Before her agency experience, Conley was the marketing manager for a manufacturing and IoT company. Conley holds a BBA in Marketing from Grand Valley State University and an MA in Strategic Communication from Michigan State University.
ABOUT ALTUS, INC.
Altus, Inc. builds durable, ergonomic, and stylish technology workstation solutions to improve the lives of healthcare workers. Since 2001, Altus has studied how real people work to enhance their workflow. Altus technology workstations offer optimized mobility, adjustability, access to patient data, and improved clinician well-being. Altus is based in Walker, Mich. and is one of the only U.S.-based technology workstation companies, with more than 80 percent of its product components manufactured in the United States.