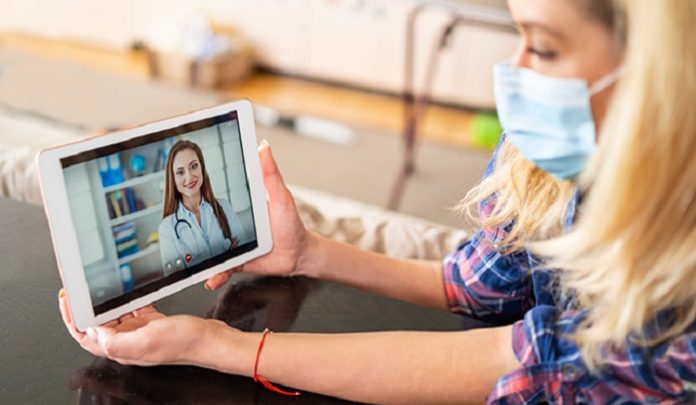 According to a new Bloomberg Intelligence analysis issued last month, the telehealth sector might generate $20 billion in revenue in the United States by 2027. Virtual care is expected to "be a staple" of healthcare delivery, as per the publication- Digital Reshaping the Health Care Ecosystem. The COVID-19 outbreak has expedited the uptake of telehealth by years, offering safe and quick accessibility to telehealth services, states Bloomberg Intelligence senior research analyst Duane Wright.
The data reveals annual revenue growth for leading telemedicine providers at 30%, says Wright, noting that even more prominent healthcare providers are embracing telehealth services. With the ongoing public health crisis, Wright and his partners believe the market has experienced a "sea change," with torchbearers and large managed-care organisations driving the next development phase.
After the pandemic drove patients away from in-person visits, the predictiction is that virtual treatment may progressively become the norm, the research stated. Since the pandemic forced a significant shift throughout all important constituents, a return to old methods and marketing strategies seems unthinkable now. The possibility of remote health monitoring technology and smart devices, such as implantable heart monitors and continuous glucose monitors, was underlined by the analysts. The research highlights that the outbreak has caused a "flywheel effect" for the overall virtual environment, accelerating the industry's rate of adoption by a factor of years.
The adjustments in healthcare delivery required by shelter-in-place orders boosted awareness of the virtual channel's capabilities among both patients as well as clinicians, and as a result, providers and health systems significantly boosted their technology expenditures, that are increasingly leveraging assets to improve treatment and cut costs.
Despite admitting the elimination of policy barriers, the researchers did not go into detail concerning the significance of federal and state laws on telehealth adoption. Within 3 to 5 years, they expect that 15 percent of total outpatient appointments will be virtual. They don't see the 15% projection as a high point, but rather as a major step as digital will become the front entrance to healthcare, the research outlined.
Surprisingly, a report released last month by Trilliant Health takes a more cautious approach to virtual care's future. Researchers for that paper noticed that women are fueling the majority of telehealth utilisation, observing that it dropped in 2021 from its high peak at the start of the pandemic. The majority of telehealth patients, around 45 percent, had only one virtual visit, while about 14 percent were classified as "high" or "super" users, having seven or more visits. Superusers are mainly young and primarily use mental healthcare. They are often concentrated in places with higher economic levels.
Virtual care is more likely to be used by "intentional endurers"- those who live in the "now and now" in terms of health and also "self-achievers"- those who are most active when it concerns wellness. Researchers took into account that the number of tech-enabled providers is continuing to grow, despite the fact that demand is expected to decline during the pandemic.
The researchers cited Amazon and Walmart as crucial players who entered the market in 2021, claiming that traditional providers are inadequately equipped to compete with retailers.
In a statement, Sanjula Jain, Trilliant Health's chief research officer and senior vice president of market strategy, said their research suggests that consumer habits and several of the predominant tales on the market forecast for telehealth are seemingly completely inconsistent, bolstering caution for groups that are planning their virtual care methods merely based on industry hype.