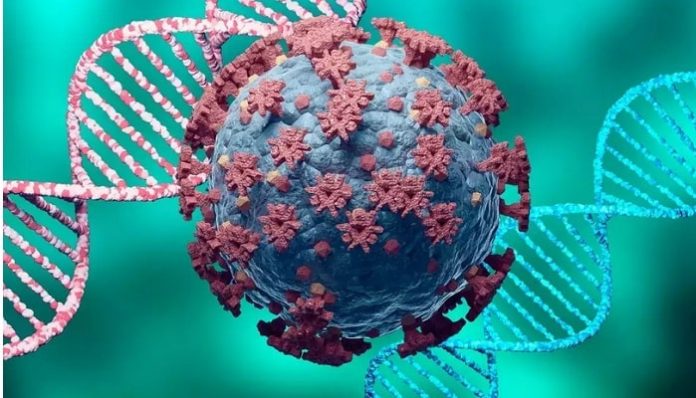 The White House issued a warning this week that HIV patients, kidney transplant recipients, and other immunocompromised people are particularly susceptible to COVID this winter because emerging omicron subvariants are impervious to important antibody therapy.
Some of the key methods they have used to safeguard immunocompromised people like Evusheld may no longer be effective in the future due to a number of new subvariants that are appearing. The White House COVID task force's leader, Dr. Ashish Jha, warned reporters on October 25th that this presents a significant difficulty.
President Joe Biden warned the estimated 7 million adults in the United States with weakened immune systems that they were particularly at risk. However, he was only able to advise them to speak with their doctor about the appropriate safety measures.
The president warned about new varieties before receiving his booster shot on October 25th, saying that some existing defences may become useless for the immunocompromised. Unfortunately, this implies one might be particularly at risk this winter. He urged me to speak with the doctors about the best defences to take and to be extra cautious.
The message runs counter to previous statements from the White House that the United States has all the necessary medications and vaccines to combat COVID this winter, when health authorities anticipate another uptick. This might be the case for the general populace, but not for those with weakened immune systems. They consist of folks who have cancer, have undergone organ transplants, are HIV positive, and are receiving medication for autoimmune illnesses.
The Food and Drug Administration has approved the antibody cocktail Evusheld to prevent COVID in people aged 12 and older who have slightly or severely weakened immune systems. Prior to infection, the medication is given as two injections once every six months.
AstraZeneca's Evusheld has helped close a protection gap for people with weakened immune systems who are unable to produce a robust immune reaction to vaccines. As per an infectious disease specialist, Camille Kotton, who specialises in treating people with weakened immune systems, the medication, along with numerous rounds of immunisation, had caused considerable declines in hospitalisation within this cohort over the previous few months.
According to Kotton, a medical professional at Massachusetts General Hospital and a member of the independent vaccine advisory committee for the Centers for Disease Control and Prevention, they have been in a sweet spot for perhaps several months now in terms of immunocompromised patients having decent protection and then good treatment options.
The National Institutes of Health state that more immunological evasive omicron subvariants, such as BA.4.6, BA.2.75.2, BF.7, BQ.1 as well as BQ.1.1, are resistant to Evusheld. For instance, Columbia University researchers discovered that Evusheld was no longer effective against BA.4.6.
Additionally, the NIH reports that BQ.1 and BQ.1.1 are probably immune to bebtelovimab, the monoclonal antibody created by Eli Lily to stop people with weakened immune systems who contract COVID from developing severe disease. That makes those with weakened immune systems more susceptible as these subvariants circulate more widely in the U.S. According to CDC data, this swarm of more recent subvariants combined accounts for around 38% of cases in the U.S. as omicron BA.5 falls.
Despite the fact that Pfizer's antiviral Paxlovid is still active against the omicron subvariants, Kotton explained that people who have had organ transplants frequently are unable to take the medication due to the way it interacts with other medications they require.
Kotton remarked that she is worried that immunocompromised patients will face difficulties in the near future. Evusheld's monoclonal antibodies will offer reduced protection, and bebtelovimab will offer inadequate treatment for a number of the developing types.
Furthermore, no assistance is currently on the way. The monoclonal antibodies that the subvariants are eroding are not yet being replaced, according to Kotton. As COVID develops, Jha admitted at the White House on October 20th that the United States has fewer therapy and prevention choices for those with weakened immune systems. He said that Republican resistance prevented Congress from passing $22.5 billion in financing for the country's COVID response.
In response to a question from a reporter, Jha said, they had thought that over time, as the outbreak went along, as their war against this virus went forward with it, they would be able to grow their medicine cabinet. That medicine cupboard has really diminished because of the lack of funds from Congress, and that does put disadvantaged individuals at risk.
The most urgent problem with the pandemic right now, according to a virologist at Johns Hopkins University named Andrew Pekosz, is how to protect those with weakened immune systems.
Getting novel antibody therapies out of the lab and into clinics is what they need to focus on, according to Pekosz. In the lab, scientists are familiar with the appearance of next-generation monoclonal antibodies.
Kotton advised those with weakened immune systems to keep up with their vaccinations, which includes receiving the new booster that specifically targets omicron BA.5. Six doses have already been administered to those who have stayed current throughout the pandemic. According to CDC recommendations, those who are starting from scratch should have a three-dose main series of Moderna or Pfizer with the older generation shots followed by a new booster that targets omicron.
According to Kotton, the immune-resistant omicron subvariants could become more prevalent this winter as people congregate for the holidays, so those with weakened immune systems should continue to use caution. However, she pointed out that compared to the general public, this group has been more rigorous about wearing masks and using preventative steps to avoid the illness.
The main issue, according to Kotton, is that most people have moved on and are no longer adopting simple precautions, like wearing masks, that may stop infections and protect the weak. She said if everyone masked more in public places, it would improve security for them and enable them to have a higher probability of returning to various activities in a safer manner.
On October 20th, NBC News questioned Jha about whether Biden's advice to those with weakened immune systems to consult their doctors about safeguards represented a shift in the onus of duty from the larger community to the individual. They care about all Americans, but primarily the most vulnerable Americans, as a society, said Jha. Therefore, he believed that it was all of their responsibility to take care of our fellow Americans who have impaired immune systems.
Before meeting indoors with someone who is at a high risk of becoming ill, the CDC advises residents of communities where the Covid risk level is medium to self-test and put on a high-quality mask. High-risk individuals should use a high-quality mask when in public.
According to the CDC, when the COVID level is high, everyone should think about wearing good-quality masks, and the vulnerable should think about limiting indoor activities in public that aren't necessary.