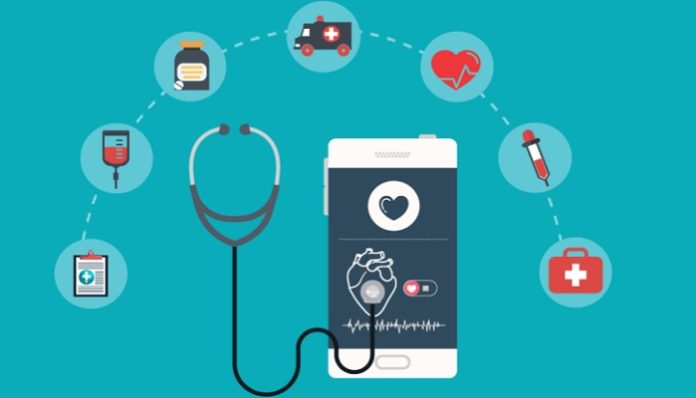 The arcomed Chroma infusion pumps take it a step further in the incorporation of the latest medical technology, by incorporating connectivity with the IQ Messenger system, one of the most frequently-used medical alarm management software. The alarms in infusion pumps can be of many types and may or may not require immediate attention, however the patient and their family members are unaware of this and usually turn to the nurses whenever a pump emits any type of alarm.
From now on, any arcomed Chroma pump (connected to a UniQueConcept module) that generates an alarm can replicate this alarm on a mobile device (smartphone or tablet) connected to IQ Messenger. This allows the nursing staff to have greater freedom of movement, while knowing what type of alarm the pump is generating at any given time and deciding whether or not attending to it is a priority, which results in time savings, avoids unnecessary trips and simplifies workflows, while further improving patient safety.
Types of alarms in infusion pumps
Although there are many different causes of alarms and the Chroma infusion pumps report specifically on the type of alarm emitted, there are generally two main types of alarms in arcomed infusion pumps:
Pre-alarm: Acoustic and visual signal that warns us of a relevant event, but that does not stop the infusion (for example, the "near-end infusion" alarm).
Alarm: The same, but this time it stops the infusion, possibly activating the KVO (Keep Vein Open).
What can the arcomed Chroma infusion pumps alert us of? The pumps self-check constantly while they are in operation, so that any failure leads to the infusion being stopped and the emission of an alarm tone along with the appearance of an icon on the screen.
The alarms in the arcomed Chroma infusion pumps can detect problems that prevent the infusion from starting (such as a badly placed line or failure to have configured the infusion volume, for example). They can activate the KVO both at the beginning and at the end of the infusion (when the Start/Stop key is pressed or when the drug to be infused has run out) and can stop it completely without activating the KVO for different reasons, either related to patient safety (air in the lines, occlusion, any type of problems with the infusion flow, etc.) or to the operation of the pump (internal error, dead battery, open door, etc.).
The collaboration between arcomed and IQ Messenger is a reflection of our desire to continue offering hospitals and healthcare professionals the best technology that is available at any given time.