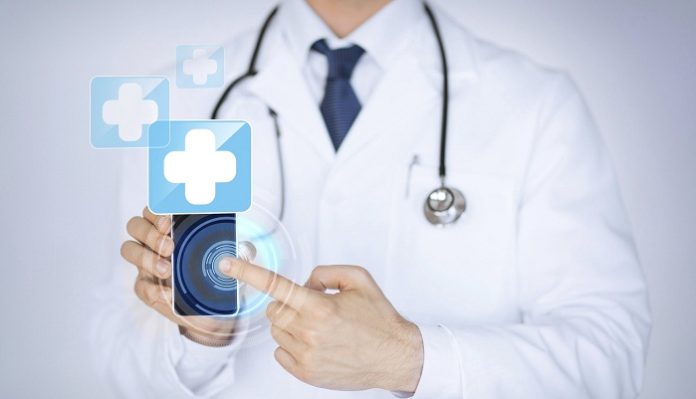 Seattle-based health technology startup Wellpepper has been sold to Caravan Health in a deal that promises to expand the reach of Wellpepper's technology for digital patient treatment plans.
Founded more than seven years ago by two Microsoft veterans, Anne Weiler and Mike Van Snellenberg, the startup's platform is used by health care providers to create apps and other interactive technologies to help patients understand and follow treatment plans in a variety of situations.
Wellpepper's approach, which replaces verbal instructions and stacks of paper, was proven effective in clinical research studies and adopted by a variety of providers.
Caravan, based in Kansas City, Mo., specializes in accountable care, working with community health systems to improve patient care, reduce errors and avoid duplication of services. As part of Caravan Health, Wellpepper will continue to work with its existing customers, while also integrating with Caravan's offerings.
"We're super excited about the new home that we have here at Caravan, and the platform that it gives us," Van Snellenberg said.
Financial terms weren't disclosed, but the founders described the deal as a successful exit for Wellpepper, which raised $1.5 million in funding over its lifetime.
Wellpepper had a six-person team prior to the acquisition. Van Snellenberg and most of the company's employees are now working for Caravan from an office in Seattle, and they plan to make additional hires to further build out the team. Weiler left the company with the acquisition to explore other opportunities.
Wellpepper was born out of the personal experiences of the founders and their frustrations with the general lack of continuity of care in healthcare. Weiler's eyes were opened to the challenges as a new mom who was discharged without instructions after a lengthy stay in the hospital.
"We started talking about how we were so connected everywhere else in our lives, and in this crucial moment, we weren't," said Weiler, explaining that they leaned on their roots in software for a solution: "We started prototyping, as one does."
Weiler said they had the good fortune to connect early on with Dr. Terry Ellis, a Parkinson's researcher and professor at Boston University, testing their concepts with her patients in what ultimately led to a randomized control trial that gave initial validation to their results. Another trial was conducted with Harvard University.
As a startup, Wellpepper partnered and worked with organizations such as Mayo Clinic, and customers including EvergreenHealth in Kirkland, Wash., helping to develop treatment plans for patients to follow before and after surgery. Over its lifespan as an independent startup, Wellpepper saw the concept of digital treatment plans go from a subject of skepticism in healthcare to one of acceptance and ultimately competition, as others developed rival technologies.
Then came consolidation, including the acquisition of Healthloop by GetWellNetworks, and Medumo by Philips.
Along the way, Wellpepper ran into an existential question, Weiler said: "Should we also be doing care delivery? If you're monitoring people outside the clinic, who's actually doing the followup?"
As software specialists, they opted not to go that route, which is one reason the acquisition by Caravan made sense.
"The fit there was pretty interesting because we knew that engaging patients in their health through technology solutions improves their outcomes," Weiler said. "But the other side of value-based care is getting some of the costs under control. And that's a lot of what Caravan does."