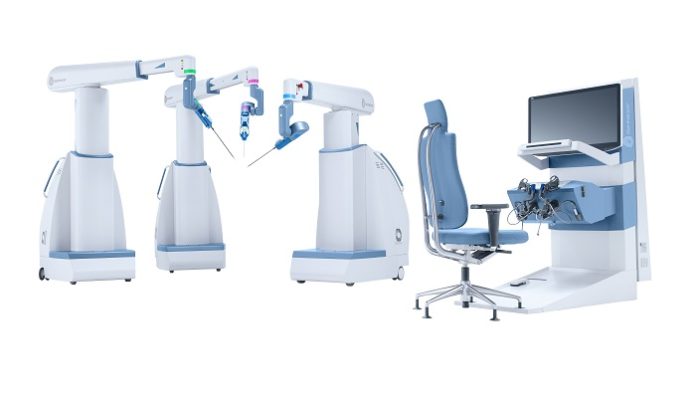 Asensus Surgical, Inc. , a medical device company that is digitizing the interface between the surgeon and the patient to pioneer a new era of Performance-Guided Surgery announced that Kitakyushu General Hospital ("Kitakyushu"), a hospital in the Kyushu area of Japan, entered into an agreement to lease and utilize a second Senhance® Surgical System, at the end of December 2022. Kitakyushu is the first hospital to install multiple Senhance Surgical Systems.
The hospital previously initiated their first Senhance system in January of 2020, and since has completed over 300 procedures utilizing Performance-Guided Surgery.
"We are very excited to see one of our first Japanese placements expanding their Senhance program to include a second system," said Anthony Fernando, Asensus Surgical President and CEO. "This milestone speaks to the clinical value that the Senhance System and the Intelligent Surgical Unit™ bring to a surgeon, and hospital, as well as the wide applicability of the system to many different types of procedures in multiple specialities."
Asensus Surgical's technology platform, the Senhance Surgical System, is the first of its kind digital laparoscopic platform that leverages augmented intelligence to provide unmatched performance and patient outcomes through machine learning. Senhance goes beyond the typical surgical robotic systems, providing surgical assurance through haptic feedback, eye-tracking camera control, and 3D visualization, and is the first platform to offer 3mm instruments (the smallest instrument available in the world on a robotic surgical platform). The Senhance Surgical System is powered by the Intelligent Surgical Unit™ (ISU™). The ISU enables machine vision-driven control of the camera for a surgeon by responding to commands and recognizing certain objects and locations in the surgical field, and allows a surgeon to change the visualized field of view using the movement of their instruments.
"Given the immense success of the first Senhance System, we are thrilled to be adding another unit to our surgical offerings," said Dr. Naoki Nagata, President of Kitakyushu General Hospital. "We have received very positive feedback from our Senhance surgeons and patients in the last 3 years, and are pleased to be expanding the utilization of the Senhance Systems to deliver better and safer outcomes for our patients."