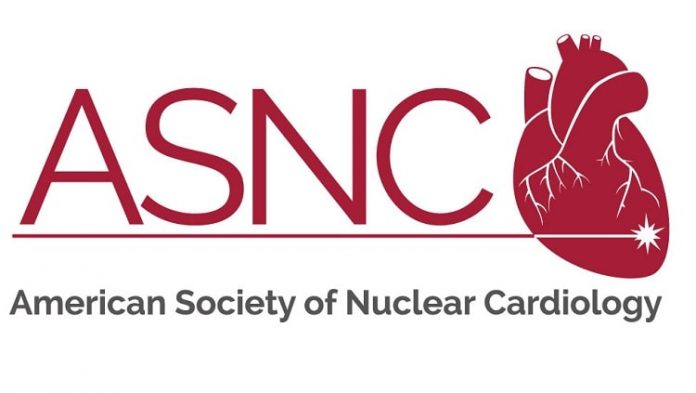 The American Society of Nuclear Cardiology (ASNC), with the Chinese Society of Nuclear Medicine and Molecular Imaging (CSNM), has released a Chinese translation of the 2016 ASNC Imaging Guidelines for SPECT Nuclear Cardiology Procedures: Stress, Protocols and Tracers.

The translation of these guidelines provides Chinese nuclear cardiologists, nuclear medicine physicians, radiologists and other clinicians who perform SPECT procedures with a comprehensive resource detailing the latest imaging technology developments, stress modality advances, updated radiotracer dosing recommendations and recommendations for I-123 MIBG imaging in their native language.
"The translation of the imaging guidelines for SPECT: Stress, Protocols and Tracers represents an important collaboration between the Chinese Society of Nuclear Medicine and American Society of Nuclear Cardiology," said ASNC President Raymond Russell, MD, PhD, FASNC. "Without the efforts of Dr. Yaming Li and the Chinese Society of Nuclear Medicine, such an undertaking would not have been possible. We hope that the physicians in China will find this document helpful and look forward to working together with CSNM in the future to provide additional education resources centered on the practice of nuclear cardiology."
The Stress Protocols and Tracers (2016) Chinese guidelines will be posted on CSNM's website so that physicians and technologists in China can download the document and use it as a daily reference in their practice. In addition, CSNM will use these guidelines as a teaching tool in its yearly continuing education program on myocardial perfusion imaging and nuclear cardiology.
"After decades in development, nuclear cardiology has become a mature branch of clinical nuclear medicine, with gains and acceptance in clinical practice," said Yaming Li, MD, President of CSNM. "I am sure that these Chinese version guidelines on MPI will definitively play an important role in the development of Chinese nuclear cardiology."
ASNC thanks INVIA Medical Imaging Solutions for their grant support for the Chinese translation of the SPECT: Stress, Protocols and Tracers guidelines. INVIA Medical Imaging Solutions had no educational or editorial input into the content of these guidelines.
To download the translated guidelines, go to http://www.asnc.org/guidelinesandstandards.
ASNC is the recognized leader in quality, education, advocacy and standards in cardiovascular imaging, with more than 4,000 members worldwide. ASNC is the only society dedicated solely to advocacy issues that impact the field of nuclear cardiology and is working with success to influence regulations to fight onerous private health plan policies – adverting reimbursement declines and fighting for improved payment and coverage. ASNC is dedicated to continuous quality improvement, education and patient-centered imaging, illustrating the ongoing commitment as a leader in the field of nuclear imaging and improving patient outcomes. ASNC establishes standards for excellence in cardiovascular imaging through the development of clinical guidelines, professional education, advocacy and research development. ASNC's members are comprised of cardiologists, radiologists, physicians, scientists, technologists, imaging specialists and other professionals committed to the science and practice of nuclear cardiology. For more information, visit http://www.asnc.org.