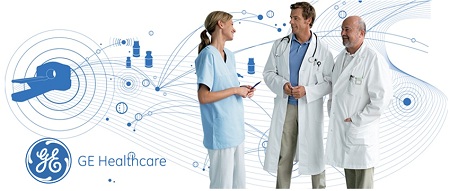 As part of Egypt's vision to improve the quality and availability of healthcare in country, the government set forth an ambitious development plan that aims to avail and improve public healthcare services in each governate across Egypt.
Under this plan, GE Healthcare signed a key deal in Berlin, worth 25.8 million USD, to supply more than 200 Egyptian hospitals with a wide range of GE Healthcare's technologies. GE will deliver and supply 700 units nationwide by the end of 2017, additionally GE will provide training to more than 1,200 doctors, technicians and nurses who will be the end users to operate these technologies.
According to an article by the World Health Organization, noncommunicable diseases (NCDs) are estimated to account for 82% of all deaths in Egypt and 67% of premature deaths. Supporting Egypt's focus on earlier diagnosis and treatment on NDCs, GE Healthcare will supply various technologies from its portfolio to hospitals across Egypt.
These will include: GE's Discovery IQ PET/CT which is the company's advanced technology in early diagnosis and treatment follow up for oncology & advanced scanning techniques for neurology and cardiology; cSound, which is a new imaging platform to improve the quality of cardiovascular ultrasounds; GE's SIGNA Explorer MR which delivers exceptional image quality, enhanced patient comfort and helps improve workflow and simplify operations; GE's Carestation 620 which is compact, economical and easy to use anesthesia system designed to suit the smallest of spaces.
Some of the technologies provided by GE Healthcare under this agreement are being installed for the first time at the Ministry of Health hospitals, reflecting GE's continued commitment to help its partners achieve their vision towards healthcare development in Egypt. To date, more than 400 units have already been distributed to hospitals across Egypt and GE is expected to complete the delivery and installation of the remaining units across military, Ministry of Health and university hospitals by the end of 2017.
Tamer Said, Regional Leader for GE Healthcare for North East Africa, added: "We are honored to be able to play an active role with our partners to elevate the quality and availability of healthcare services available to Egyptians. We understand the country's needs and we're keen on bringing GE Healthcare's advanced capabilities and solutions to Egypt with speed and efficiency.
Additionally, we are committed to providing training to help build local know how and expertise of healthcare professionals to maximize the full features and benefits of these technologies to support clinicians in improving patient outcomes."
The development of Egypt's healthcare system has progressed significantly over the last decade. The Egyptian government has put the creation of a fairer healthcare system and improved patient care at the forefront of public policy in recent years, working with international organizations such as GE to help improve access to healthcare for the most vulnerable in the community.GE Healthcare provides transformational medical technologies and services that are shaping a new age of patient care. Today, more than 14,400 GE Healthcare technologies are deployed across hospitals and clinics in Egypt.