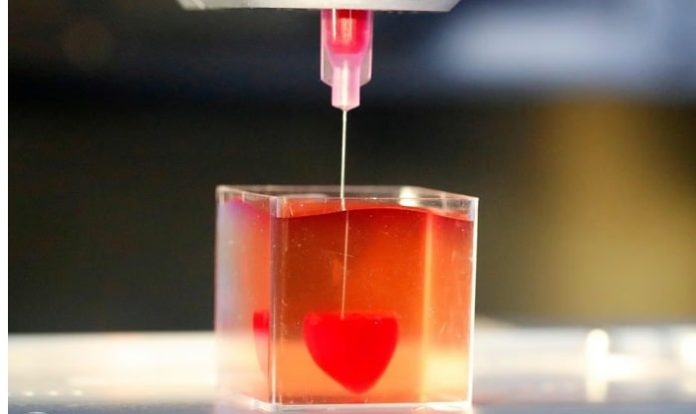 Researchers at the University of Technology Sydney (UTS) have proved that 3D bio-printed cardiac tissues can help patients recover from the damage caused by a massive heart attack in a safe and effective manner.
Cells taken from the patient's blood are used to form the tissues. The researchers can then generate a 3D model of the patient's heart and determine the damaged area before applying the new patch to the surface of the heart.
According to the head of the Cardiovascular Regeneration Group at UTS, Dr. Carmine Gentile, the study suggested that bio-engineered patches were the most effective and robust treatment for heart failure.
For the patient, these bio-engineered patches claim to be safer, more consistent, and more cost-effective. The findings were reported in Bioprinting, a world-renowned academic journal.
Cardiac failure is a consequence of cardiac disease in which a lack of blood supply causes the death of heart tissue in the affected area. Current treatments include heart transplants, which are an intrusive and dangerous procedure.
Because this method allows patients to use their own stem cells to make heart patches, not only can they potentially lessen the stress and cost of a heart transplant, but they can also circumvent obstacles such as the body rejecting donor tissues, according to Dr. Gentile.
Heart Research Australia, a crucial research funding partner, praised Dr. Gentile and his research team for their efforts to reduce the tragic statistics around heart disease.
It's good to learn that this research collaboration has proven to be fruitful and can now move on to the next step. Nicci Dent, CEO of Heart Research Australia, added that they are very enthusiastic about the potential of this technology to help the hundreds of thousands of people who suffer from heart failure each year.
Before researchers commence clinical trials, more testing for the long-term consequences of this technology is being conducted.