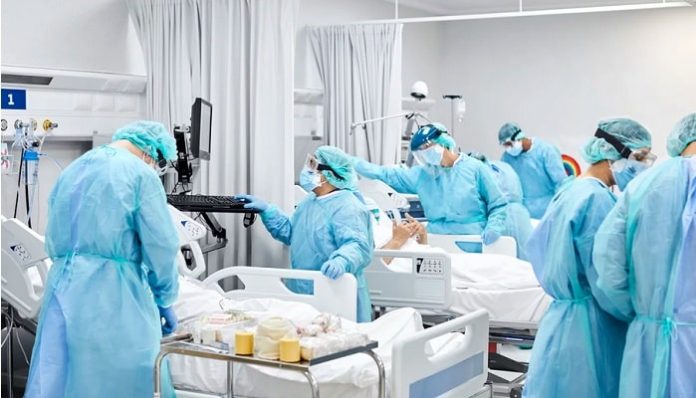 Hospitals across the US are curbing non-essential expenses in today's dicy operational landscape; however, they are still looking to invest, although with more due diligence and also in companies that can help to immediately save funds and add revenue, said executives at the annual HIMSS conference held in Chicago.
Rasu Shreshta, a chief innovation and commercialization officer with a non-profit organisation, said that they are not going after anything that takes a couple of years to get to the bottom line; for them, it is more about immediate returns.
He added that hospitals, especially the large non-profit systems that have a substantial cash pool, have been acting more like venture capitalists in the years that have gone by, increasing investment in companies that have products that can be used and scaled with time.
At the same time, there are many health systems that are struggling financially. It is well to be noted that almost half of the US hospitals finished last year with negative margins since, as expected, the expenses outpaced the revenue, as per Kufman Hall. Although the early data from 2023 is showing some improvement, the hospitals have continued to report higher labour expenses as well as low volumes of patients.
Because of this, the hospitals, which used to spend money on future clinical outcome improvement projections as well as revenue growth, are instead reassessing solutions with a proven ROI. According to Augusta University Health in Georgia's assistant VP of virtual care and community engagement, Lauren Hopkins, their system is looking to partner with firms that have robust revenue and are also honest about what they intend to achieve.
There are tonnes of technologies out there, and there are also tonnes of people who are going to tell you they will be doing x,y, and z, but on the contrary, they won't. Lauren added that, at present, we are all living in a world where there is indeed no time to demonstrate and an immediate return on investment needs to be shown for some kind of product.
Certain other hospital executives opined that they are looking to spend on firms that are in sync with their strategic priorities, interoperable with varied IT systems, and willing to take the financial risk.
Andy Puterbaugh, one of the heads of a health system division in a hospital, said that the present functional environment has not affected the client's technology demand, although it has definitely narrowed the issues that the hospitals are trying to solve as they look to become more efficient. Hospital leaders also said that they are very interested in the tools that can address shortages in the workforce, make administrative functions seamless, and help them care for patients at home.
The amalgamation of labour and demographic trends is expected to soon create a perfect storm for hospitals, according to experts. Apparently, hospitals are reporting growing shortages when it comes to doctors, nurses, and support staff, and they are only going to worsen as the population in the country ages, thereby creating more demand for medical aspirations.
Cris Ross, an academic director of a hospital, remarked that their setup happens to be better resourced than numerous other hospitals, but critical areas like nursing have vacancy rates of 30%.
That said, the experts believe that there is potential to leverage tools such as AI and automation so as to mitigate labour shortages.
One of the senior managing directors of healthcare in a consulting firm, Kaveh Safavi, said that in every rich nation that he has worked in, especially in 2022, the challenge of not having many carers, be they nurses or doctors, has definitely become an issue that everyone is afraid of. As per him, this is where technology can help, as it can shift tasks from humans to machines and, due to this, create more capacity.
Notably, hospitals are also open when it comes to building hospital-at-home programmes that allow patients to get acute care at home while also slashing costs. This model's adoption is growing at a slow pace and has been held up by a lot of elements, including concerns when it comes to initial investment costs as far as remote monitoring and telehealth technology are concerned.
Significantly, for health systems that are facing capital limitations, the returns expected from home hospital programmes should go on to fund the infrastructure, especially now with payment parity from the federal government, said one of the chief innovation officers, Tom Kiesau, from one of the healthcare advisory services.
As per him, with time, hospital care at home would cost less as compared to providing care at hospitals, thereby resulting in new tech capability and revenue potential that would be doubled due to the added capacity. Apparently, according to Kiesau, doing math isn't something many health systems do.