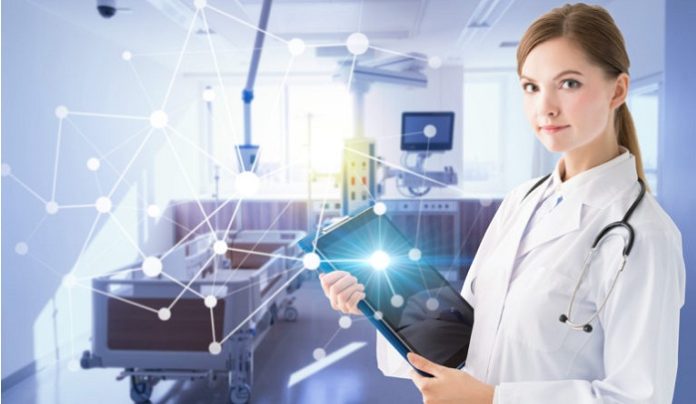 Calvary Adelaide Hospital has become the largest smart hospital in South Australia thanks to new building automation technology.
The $345 million 12-story private hospital has 5 levels of patient wards, and capacity for 344 overnight beds with 16 operating theatres. Specialties include orthopaedic, cardiac, neurosurgical and rehabilitation services, along with a custom-designed Hybrid Theatre that combines an operating theatre with a radiology suite to diagnose and treat patients faster.
Technology firm ABB has partnered with automation specialists mySmart to equip the hospital with ABB's i-bus® KNX system, an automation solution that controls all the building's lighting and monitoring.
The system gives hospital personnel and maintenance staff full command of lighting functions, which can be managed automatically according to a schedule, sunset or sunrise, the presence of people, or by pushing a button.
The hospital is now equipped with more than 1200 KNX devices, making it the largest KNX healthcare project in the Southern Hemisphere. It is expected the technology will deliver substantial cost savings, given the countless number of lighting points in the hospital, including patient rooms, research facilities, hallways, waiting rooms, laboratories and lobbies. ABB say their system can help make energy savings of up to 60 per cent.
"Hospitals always need light, regardless of the time of day or the day of the week" Christian Schiemann, Building Automation Manager at ABB Australia said. "Lighting must be reliable and well-designed to not only guarantee the best conditions for medical and nursing staff, but also provide optimal conditions for the well-being of patients."
The i-bus® KNX system integrates the hospital's lighting and energy metering with the building management system (BMS) and Nurse Call system. This allows the lighting system to work in unison with heating and cooling systems, so as lighting sensors detect the movement of people and turn lights on, it triggers the heating/cooling system to respond accordingly.
It also allows devices to communicate with one another via a single cable which is installed alongside normal power lines. This means that all electrical functions are connected with one another via the bus system.
"Calvary Adelaide Hospital is a great technical solution for a truly modern facility" said Peter Garrett, Managing Director of mySmart. "We are very proud to have partnered with ABB to provide a real world-class building automation solution, that ultimately will deliver critical support to hospital staff and patients."