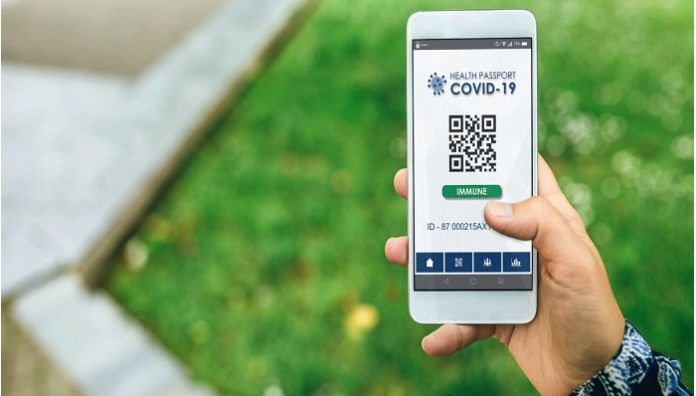 Consumer genetic testing pioneer DnaNudge has completed a systems-integration with digital health platform Health Passport Worldwide making international travel easier for passengers.
DnaNudge provides rapid point-of-care testing that delivers accurate results without the need for a lab or manual sample pre-processing. Through their market-leading app, Health Passport Worldwide enables individuals who have had their test in a DAM Health clinic to receive their results directly to their mobile device.
The app hosts all Covid-19 travel documentation, such as Fit to Fly certificates. It is used by healthcare providers in dozens of countries mainly in Europe, Africa and Mexico so passengers can use the same app to fly outbound and also for their return journey. Unlike other medical records apps, Health Passport Worldwide is accepted for border entry everywhere in the world making travelling internationally easy for its customers.
Health Passport Worldwide is a partner of high-street clinic group DAM Health who have partnered with DnaNudge to deploy CovidNudge across their UK locations.
Sir Richard Sykes, DnaNudge Chairman, said: "We are really pleased to be able to offer people their test results straight from our platform to their Health Passport Worldwide app. We are committed to providing effective systems for the public and the medical industry throughout the current pandemic and beyond. This digital solution simplifies the testing and reporting process for DAM Health customers, eliminating manual errors and the risk of lost paper certificates."
DnaNudge's RT-PCR test – CovidNudge – consists of the DnaCartridge and the NudgeBox. The DnaCartridge is a disposable and sealed lab-on-chip device that enables sample-to-result PCR without the need for any transport medium or pipetting. It can multiplex up to 72 assays and detect every published Covid-19 gene and all known variants including Omicron. The NudgeBox is a standalone instrument that drives the DnaCartridge and runs RT-PCR tests. It is connected to the DnaNudge Cloud for processing the test results that can be made available simultaneously to a Laboratory Information Management System of hospitals, clinics, or the health authorities within 90 minutes of the test being taken.
Liam Spence, DAM Director of Partnerships and Strategy, said: "Fast and accurate testing is critical to ensure that travel and other economies continue to thrive. DAM Health offers Health Passport Worldwide for our customers across the UK. Their mobile software means that people receive their test results in the quickest possible way. The new integration with DnaNudge means that people can now use the most efficient and secure PCR test in the UK in our network of DAM Health clinics. The digital health system is also used by many international test centres, meaning it is incredibly easy for passengers and tourists to have a common cross-border solution which can be verified for authenticity."
DnaNudge was recently named the winner of the Royal Academy of Engineering's MacRobert Award, the UK's longest running and most prestigious national prize for engineering innovation, in recognition of DnaNudge's testing platform. Following a recent funding round, DnaNudge is accelerating the global distribution of its gold standard RT-PCR system across the public and private healthcare sectors.